In this guide, we will take you through how to find the Warzone DMZ Aquarium Key Location in Call of Duty Warzone 2 DMZ as well as where to use it. Call of Duty Warzone 2 has the DMZ mode where you can complete objectives before exfilling for the mission. The goal is to finish the tasks rather than successfully escaping, which makes for a tougher challenge. Some of the missions might be more confusing to players, which is why we have guides for you.
Finding keys might be a difficult task to begin with, as you are dropped randomly on the map and have to calibrate on where you are. It's about finding the closest objects which hopefully are valuable items, and making the most of them. There are some locked doors in the map, which you can't open without a key, which makes finding the keys quite vital to getting these doors to open. After all, they might have some good loot inside that no one else can have access to. Let's find out where to find the Warzone DMZ Aquarium Key Location in Call of Duty Warzone 2 and how to use it.
Where to find the Warzone DMZ Aquarium Key Location and how to use it
To obtain the Aquarium key in Warzone 2 DMZ, you'll need to scavenge containers, defeat enemies, grab supply drops, or complete High Value Target (HVT) contracts. It's a good idea to search through every container you come across in safe areas to maximize your chances of finding the key. However, keep in mind that HVT contracts can also provide a good opportunity to obtain it.
While the Warzone DMZ Aquarium Key is primarily obtained through random chance, there is actually an alternative means of entry. This is in the form of a Skeleton Key which you can use instead. To get the key, you will need to craft it in the Barter menu of the Buy Station. If you're lucky, you might also find it as loot. On the Vondel map, you can use three 3-Plate Armor Vests, three Self-Revive Kits, and one Gold Bar to craft a Skeleton Key. It's worth noting that these items are not that easy to find, but if you've been looking for the Aquarium key for a while, you might have most of them.
Where to find the Aquarium
Now that you know where to get the key to the Aquarium, you will need the location of the door. You can find the Aquarium in sector D7 of the Vondel Map within the Zoo area. You will need to look for two large doors at the entrance with white "X" graffiti on them. Inside, you'll also find the Zoo Detonator. This is related to the "Zoo" Vondel Community Challenges, which you might want to complete as well.
Check out the map below for the location of the Aquarium so that you can use the Warzone DMZ Aquarium Key.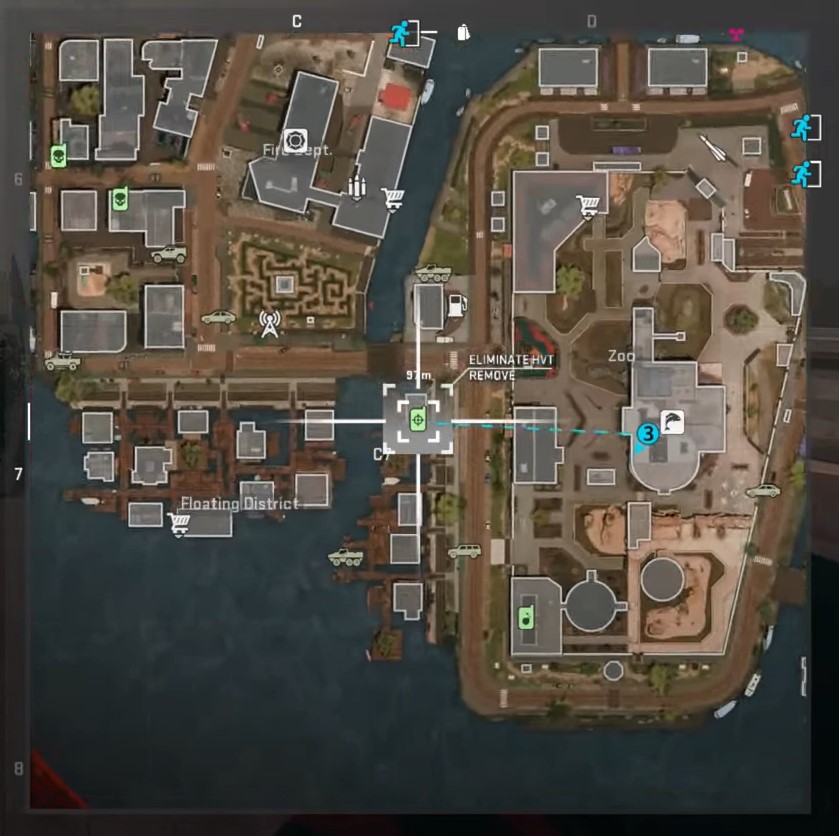 Once you have the Warzone DMZ Aquarium Key, it's worth noting that there are several other challenges that you can complete in the Zoo community. Aside from searching for the Aquarium key, you can also try to open 10 containers and defeat 10 enemies in the Zoo area. These challenges can be done simultaneously to save you time and resources. Make sure to open all the containers as you may find useful items that can help you in your quest to explore the Aquarium.
We hope that this guide helped you find the Warzone DMZ Aquarium Key Location and how to use it. If you need more tips and tricks on this game, make sure to check out our other Warzone 2 DMZ guides.