Valve Corporation's Dota 2 is an online multiplayer battle arena video game that's completely free-to-play on Steam. It's a sequel to the Defense of the Ancients, also known as a mod for Warcraft III: Reign of Chaos. With constant patch updates, Dota 2 seriously offers plenty of things to discover and players have rated very positive on Steam which is really appreciable. Now, several players have started reporting that whenever they're trying to launch Dota 2, the 'Change Rendering API' Error or warning message appears. If you're also experiencing the same, make sure to follow this guide to fix it.
Also Read: How to Fix Dota 2 Crashing on PC
Well, so whenever the particular message pops up on the screen, you'll get a Yes and No button to choose from. It basically indicates that "The game has detected that changing the rendering API to Direct3D 11 should increase your frame rate. Changing this setting requires restarting the game, though, so approving the change means the game will exit this launch and try to restart after clicking yes. Do you want the game to switch to the suggested rendering API? If the game does not start properly after this change you can add -safe_mode to your launch options to override the change. You can also change the rendering API setting later in the video settings."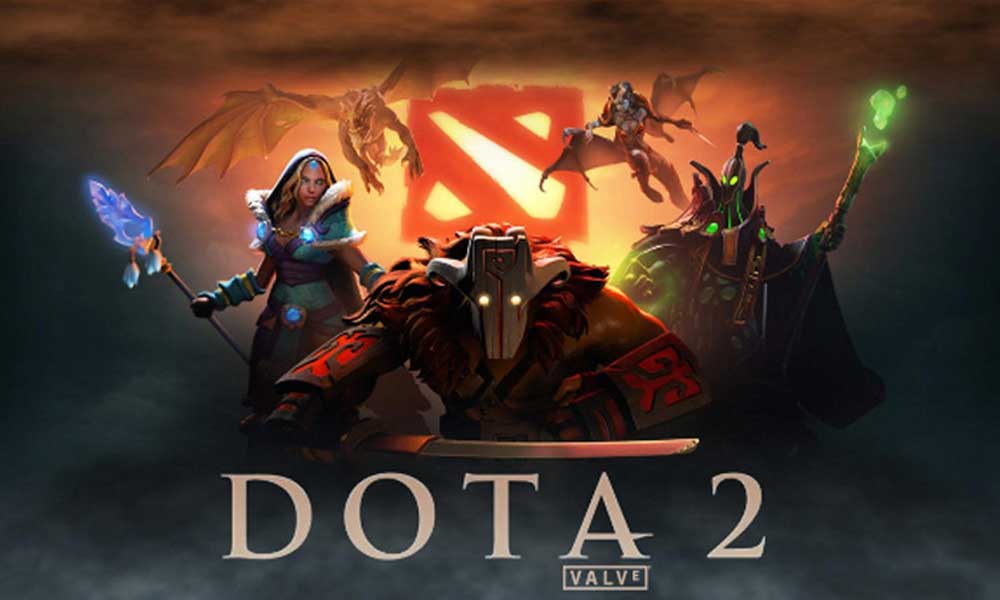 Fix: Dota 2 Change Rendering API Error
Although selecting the respective option will do accordingly, it appears every time after clicking on the PLAY button which is irritating, and nothing else. That means it keeps popping up each and every time while launching the Dota 2 game. If in case, this problem is bothering you too much, you can fix it by setting the game launch options on the Steam client easily.
Open the Steam client > Click on Library.
Right-click on the Dota 2 title from the installed game list in the left pane.
Now, select Properties > Click on the text field of LAUNCH OPTIONS.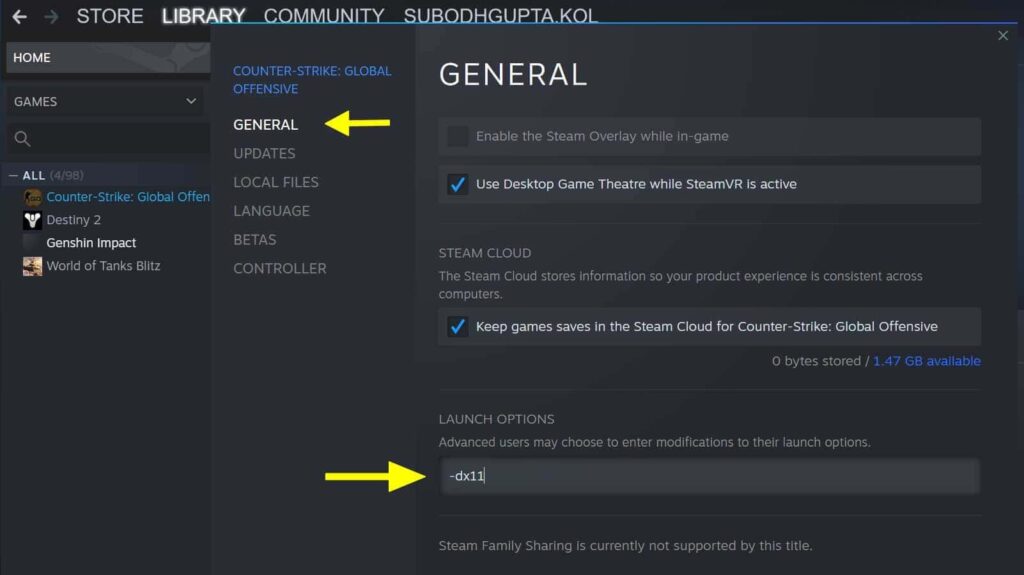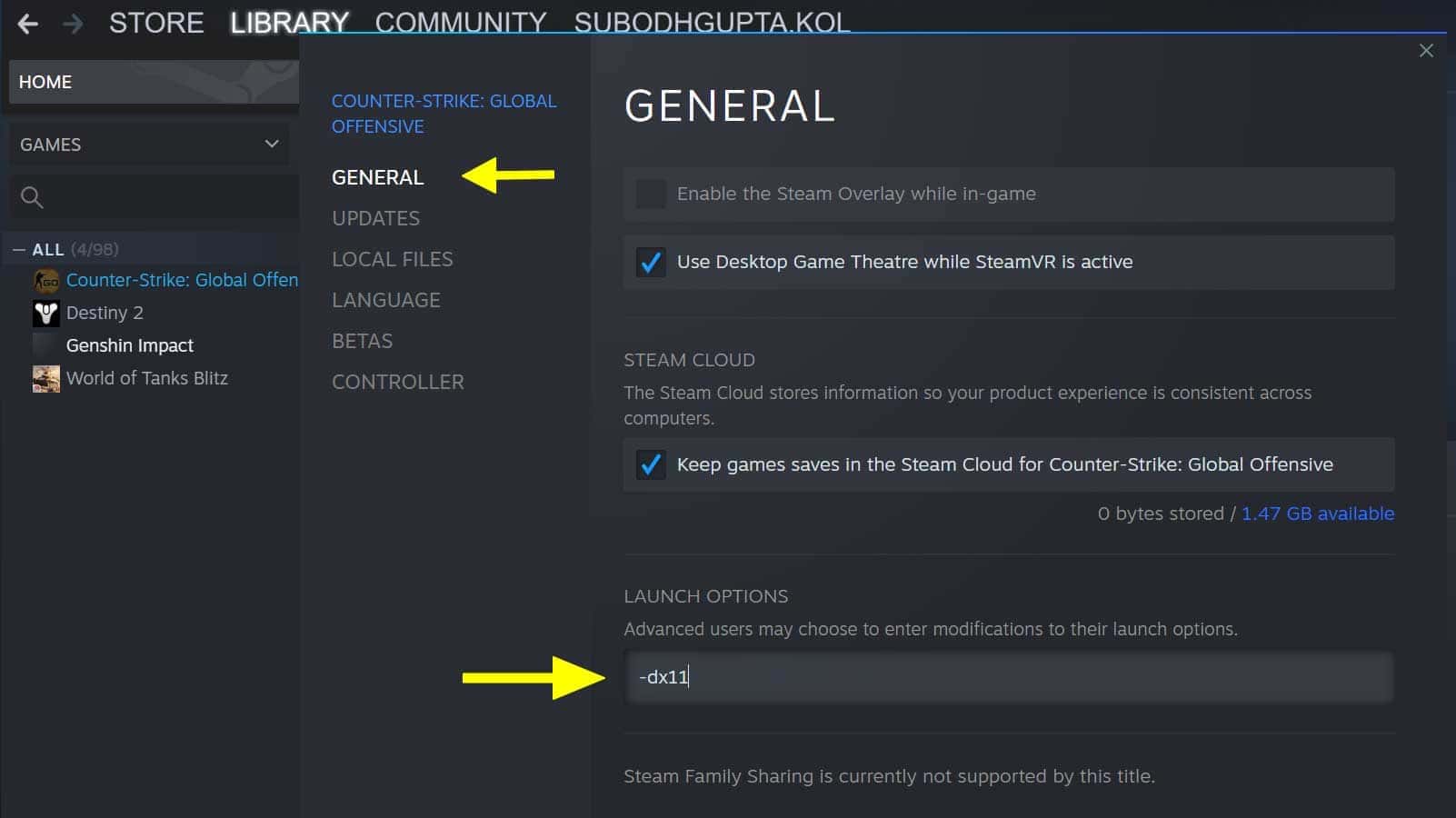 Type -dx11 in the field and close the window.
Restart your Steam client and you're good to go.
Please Note: Although it's highly recommended to run the Dota game on the dx11 command line argument, if your computer hardware doesn't support DirectX11 then you can type -dx9 and try running the game.
That's it, guys. We assume this guide was helpful to you. Feel free to ask in the comment below for additional queries.