We have to admit that, stock Android or close to stock Android experiences like the ones found in Nokia and OnePlus devices, is the best UI that one can have on a smartphone. Although heavy skins like Samsung's One UI, Huawei's EMUI or Xiaomi's MIUI, etc have gotten cleaner over time, still it lacks the finesse over vanilla Android UI. Users of heavy skin based OEMs often use different launchers like Nova, Lawnchair, etc to give their devices a sleek look. However, if you are a Nokia smartphone user and are looking for ways to download and install, what in my opinion, is the best UI to have on a smartphone i.e. the OxygenOS then, you are at the right place. Because in this post, we will give you a guide on how to download and install OxygenOS port on Nokia 6.1 Plus, 7 Plus, 7.1, 7.2, 6.2 & 6.1.
All credit goes to XDA Developer Raghu Verma for creating and sharing this OxygenOS port with us. With the help of this guide, you will be able to get the best UI available for your phone i.e. the OxygenOS. Notably, this port only works with Nokia smartphones that are mentioned above. We would recommend you not to use this port or guide for any other smartphone even if it is a Nokia phone. So, without any further ado, let us get straight into the article itself: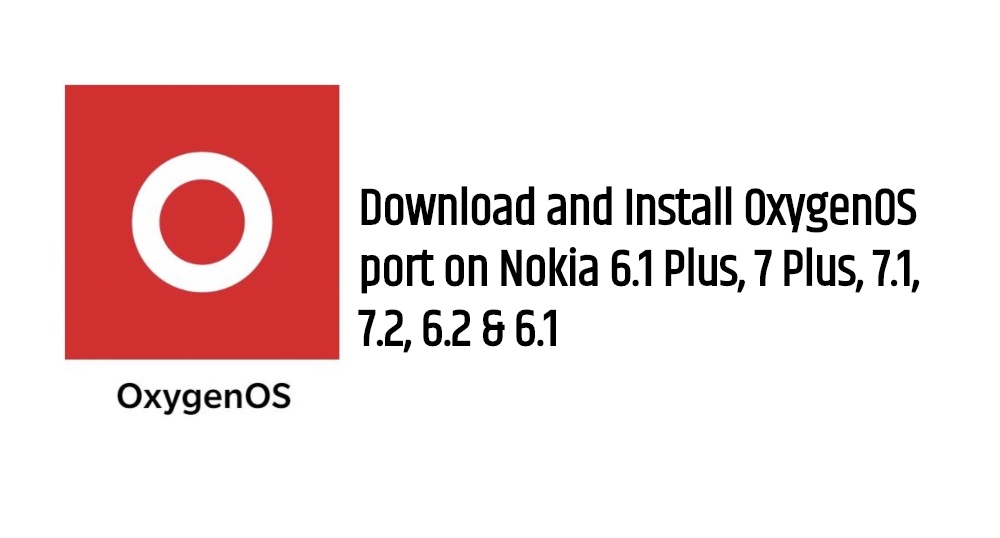 What is OxygenOS ROM?
As explained by Wikipedia:
OxygenOS is a customized version of the Android mobile operating system developed by Chinese smartphone manufacturer OnePlus exclusively for their smartphones. OxygenOS was developed for their overseas market.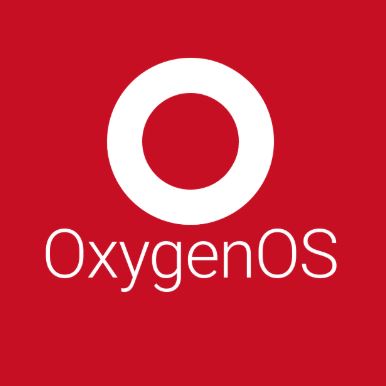 As mentioned above, there is an alternate version called HyderogenOS for the Chinese branded OnePlus devices. OxygenOS is one of the cleanest, fastest and sleek user interfaces you can use on a device. And with devices like OnePlus 7 Pro that offers a 90Hz refresh rate, the experience becomes more rapid and smooth. You will not find any bloatware installed except for some OnePlus apps that can be easily uninstalled from the device.
The latest version of OxygenOS is the OxygenOS 10 that runs on OnePlus devices that have been served with the latest Android 10 OS. Also, keep in mind that the OxygenOS port that we will be using for this guide is based on OnePlus 6T running on Android 10 Open Beta and can be ported on Nokia 6.1 Plus, Nokia 7 Plus, Nokia 7.1, Nokia 7.2, Nokia 6.2 & Nokia 6.1 smartphones.
What's Working and What's Not?
As this version of the OxygenOS is based on the OnePlus 6T running Android 10 Open Beta, there are a few features that are working flawlessly and some features that are not. Below is the list of features that are both working and not working with this version of the port:
What's Working
Volte
Camera
Slate font
App lock
Fingerprint
Face unlock
Double-tap to wake
Double-tap to sleep
Flashlight
Reading mode
Night mode
What's Not Working?
Ambient display
Face Unlock
System Updater
Photo shots can't be retrieved
(Comment below if you face any bugs)
Download OxygenOS ROM
Here you can find all the ROMs specifically for your Nokia smartphones. Do note that you must download only the ROM that is listed under that particular device to avoid any unnecessary issues while porting the ROM to your device.
Pre-requisites
Make sure that you are using this OxygenOS port only for Nokia 6.1 Plus, Nokia 7 Plus, Nokia 7.1, Nokia 7.2, Nokia 6.2 & Nokia 6.1 smartphones.
Also, make note that you are downloading the OxygenOS ROM for your specific device from the list above.
Keep the device charged to about 60%.
Take a complete backup of your device because during this process all your data will be wiped off.
Make note of the issues that are associated with this ROM and if you are ok with it, then only proceed forward.
You do not need to flash GApps as it is already included with the OxygenOS port.
Steps to Install OxygenOS ROM on Nokia devices
Firstly, boot your device into TWRP.
Now you need to format the entire data by typing yes.
Reboot your device to the bootloader.
Then you need to again boot into TWRP.
After that, wipe off everything.
Now you need to copy OxygenOS-10.0-OP6-Stable-HMD-SDM660.img , boot.img & vendor.img to your specific phone. Make sure that you download the ROM specific to your device to avoid permanent damage.
Then, tap on Install.
Select Install image and flash all 3 img files mentioned above.
Now, wipe all except system & vendor.
Reboot your smartphone.
You need to wait for about 7 minutes for the initial boot.
That's it!
However, for Nokia 7.2 and 6.2 smartphones, you need to flash the "vbmeta.img" compulsorily. You can continue with the below steps after Step no. 9 from the above list of steps:
Once you are done with wiping the data except for system and vendor, check your current active slot & press Reboot and press bootloader.
Now flash vbmeta.img
– for slot-a > fastboot flash vbmeta_a –disable-verity –disable-verification vbmeta.img
– for slot-b > fastboot flash vbmeta_b –disable-verity –disable-verification vbmeta.img
Then type: fastboot reboot
So, there you have it, You have now successfully ported the OxygenOS ROM for your respective Nokia device. Make sure that you take a complete backup of your device before proceeding with the steps. Let us know in the comments below if you liked the post or not and also do mention if you come across any difficulties while following any of the above-mentioned steps. Until the next post…Cheers!
Source: XDA