Updated on September 07, 2022: The successor version of the BlueStacks Tweaker 6 is now officially available. Yes! The BlueStacks Tweaker 6 (v6.9.1 beta) is here to modify your BlueStacks 4/5. It offers a fixed connection to LDPlayer. According to the changelog, LDPlayer & MEmu do not require Root enabled to access system partitions. Meanwhile, the BS Tweaker 6 features automatic recovery of original files. There is no core change in the BS Tweaker 6 edition for the basic features compared to BS Tweaker 5.
---
BlueStacks 5.9 is the latest version of BlueStacks App Players that allows Windows users to run Android Apps and Games easily. Not only on Windows, but also people can run Android apps & games on Mac using the BlueStacks. It's considered an Android emulator for Windows or Mac. However, some advanced users want to modify or enhance the BlueStacks to get additional functionalities that a standard version doesn't come with. If you're also interested in that, you will need to download BlueStacks Tweaker 6 To Modify your BlueStacks 4/5 on your PC/Laptop.
The BlueStacks Tweaker can easily allow you to root the BlueStacks standard version that will help you to play with recharge tricks, shopping tricks, etc. In that scenario, whenever a special recharge or shopping refer & earn offer available, BlueStacks Tweaker users can easily change the GUID, Android ID, and Google Ads ID in the BS Tweaker to earn more money by downloading and using their referral link. Cool! Isn't it?
However, most Android app developers are trying to include a higher level of security encryption for the Android ID to prevent spam or cheating. Therefore, using the BS Tweaker tool on your PC, you can do that tricky stuff without any issue.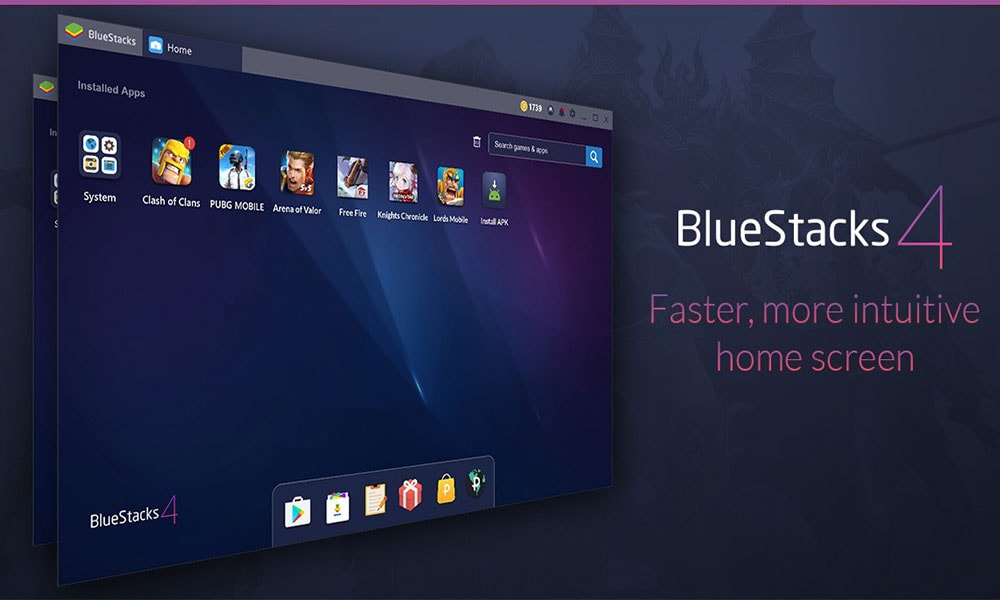 What is BlueStacks Tweaker?
As the name suggests, BlueStacks Tweaker (BS Tweaker) is capable of performing multiple tasks that a standard BlueStacks emulator won't gonna do, such as changing security measures of Android ID, GUID, Google Ad ID, etc. Users can also earn unlimited referral cash, special recharges, and more. It's similar to the Android rooting and bootloader unlocking that opens various aspects for Android device users to enjoy additional customizations or system-level features.
Must Read: How to Fix Bluestacks Error 2318 While Installing and Uninstalling
BlueStacks Tweaker 6 Features
6.9.1

Support for BlueStacks 5.9

6.7.14 // 14.08.2021
– Partial support for BlueStacks 5 (Root for Android Pie 64). It is highly discouraged to install Root in the master instance. Please create an additional instance and install Root in this one.
6.7.13 // 24.07.2021
– Compress disks in BlueStacks 5 (Reduce data folder to real size)
– Disable the default launcher with ads in BlueStacks 5 (Before the patch, you need to install any launcher, for example, Nova Launcher)
Download Files
Use BlueStacks Tweaker 6 To Modify your BlueStacks 4/5
If you're using the BlueStacks Tweaker 6 instead of BS Tweaker 5, the steps will be the same. At the time of writing this article, BlueStacks 4 is the latest version for standard users.
First of all, make sure that you've backed up the BlueStacks 4.
Next, you will need to Root your BlueStacks 4 App Player on the computer.
In order to Root BS, go to the Root tab > Stop BS > Unlock it.
Run BlueStacks again > Install SuperSU 2.82 > Update SU Binary.
Make sure that BlueStacks and BS Tweaker are opened.
Now, you can uninstall the particular app that you want to install again after changing the ID.
Go to BS Tweaker > You'll see GUID.
Change the GUID according to your preference. You can also use the Random button.
Similarly, click on the Android ID to change and set accordingly.
Do the same thing for Google Advertising ID if you want to change it.
Finally, click on Restart BlueStacks.
Now, again install the app that you want to loot again.
This is how you can repeat the 5-12 steps again to keep earning unlimited. However, if you need any further assistance to root BlueStacks or installing SuperSU, you can follow the official video tutorial below. Additionally, if you want to change IMEI or Android ID in BlueStacks 4 with a visual guideline, check this video link.
That's it, guys. This is how you can modify the BlueStacks 4/5 on your computer. We assume this guide was helpful to you. Feel free to ask in the comment section below for further queries.