Nothing could stop new features of BlueStacks 5 Beta come from BlueStacks family. In this short note, we make aware you about how to download and install BlueStacks 4 and latest update BlueStacks 5 Beta  on Windows PC and macOS. To avoid the dilemma of running BlueStacks 4  and BlueStacks 5 Beta on your PC, follow our reliable guidance. This latest brand app comes with new features and new UI that we have never seen before. This app brings new menus and controls.
By downloading and installing BlueStacks 4 and BlueStacks 5 Beta would be quite easy and so convenient to work with your favorite social media choices such as WhatsApp, Facebook, Twitter, and Instagram on your PC. The features never end in this, installing new BlueStacks 4 and BlueStacks 5 Beta, you can enjoy and play all your favorite android mobile games on a bigger screen(PC) with all luxury. There are more similar apps related to education, entertainment, technology, and more same categories that are run on your PC with this app. No need to talk more; this BlueStacks 4 and BlueStacks 5 Beta, the new featured app allows running over 50,000 mobile apps on your PC.
This excellent guide is especially for those who are trying or failed in trying to download and install BlueStacks 4 and BlueStacks 5 Beta on your Windows PC and macOS. Intensely follow our instructions as mentioned below to run Bluestack versions on your PC safely. First of all, download this application and follow our reliable instructions to install it on your Windows PC and Mac.
Download now BlueStacks5 Beta latest update:
BlueStacks lately announced its latest update, BlueStacks 5 Beta, with several new features. BlueStacks 5 offers particularly fast boot, installation and launch time, moreover the app now uses 40% less RAM and supports ARM devices. Go to the section below BlueStacks 5 Beta Release Notes to know more about the update version.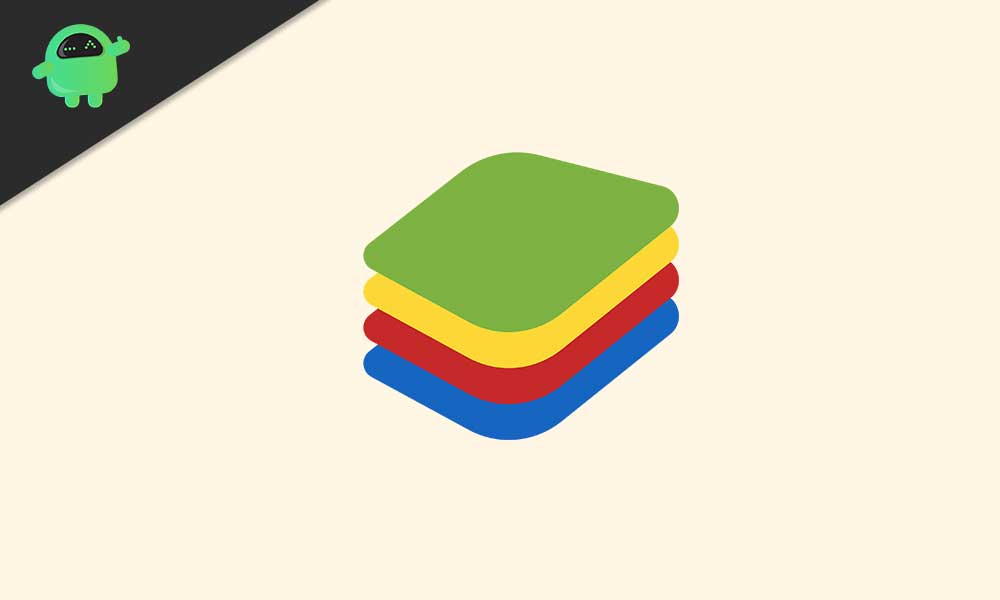 What is BlueStacks?
Bluestack is a virtual android emulator software that allows installing Android apps on Windows PC and macOS devices quickly. This app has an extraordinary feature, the ability to synchronize a personal computer with a smartphone. Thus users can download and install their favorite android app on a computer. The application is free to download. To use the advanced features of the app, you need to pay a monthly subscription charge.
Advantages of BlueStacks:
The BlueStacks App Player can turn a personal computer to an android device. The app is capable of synchronizing your PC with a smartphone. With Bluestack's friends feature, you can connect with your fellow BlueStacks companions. The next advantage is users are allowed to use multiple Google accounts in BlueStacks. The BlueStacks gives more benefits for gamers to play their android games on a big screen (on a computer). The players can play multiple games at a time, play games without closing the other set. In all these advantages, BlueStacks looks comfortable to use and easy to handle.
Downloads Here
Download BlueStacks full emulator: Download
Download Offline Download: 
What's New in BlueStack 4?
Purpose

This article will acquaint you with what's new in our latest release BlueStacks 4.

Benefits

A lean product with a polished new experience. Improved performance with more efficient resource handling, lowering both the  CPU and memory consumption compared with previous versions of BlueStacks.

Audience

All users who wish to use a new and better version of BlueStacks.

BlueStacks versions affected

BlueStacks 4.140 and above.

Geo's affected
BlueStacks 4 – New user interface.

BlueStacks 4 has an updated UI with a change in the look and feel of the Player and the in-built features keeping in mind ease of access and simplified usability of all the features.
Side toolbar in BlueStacks 4 

The side toolbar in BlueStacks 4 gives you access to all the utilities gamers need. It has highly visible icons for all the tools you will need, the gear icon gives you direct access to the BlueStacks settings window. You can learn more about the sIde toolbar here. To know more about settings please visit this link

Hamburger menu in BlueStacks 4

A new hamburger menu has been added to the top right corner of the player. This menu has settings for the customization of BlueStacks. To know more about this hamburger menu please visit this link.

Advanced game controls on BlueStacks 4

New simplified UI for key mapping features.
A custom controls scheme has been added facilitating the user to save custom key mapping profiles.
Script  is a powerful editor inside Game Controls that allows gamers to execute various functions such as touch, mouse click and mouse wheel movement on tap of one key in games such as PubG Mobile, Mobile Legends and Lineage Revolution Mobile.

Smart controls added for Free Fire 

BlueStacks uses AI to detect when it is necessary for you to enter or exit shooting mode and enables/disables it automatically to improve your gameplay efficiency, please visit this link.
Release Note:
BlueStacks 4.230 Release Notes
Highlights
Set calendar reminders for in-game events in Rise of Kingdoms and State of Survival. Track important upcoming events and score big with notifications on email, mobile, and desktop.
Use Smart Edge Scrolling for Rise of Kingdoms to scroll through the map by simply moving the cursor to the edge of the map in the direction you would like to scroll in. World supremacy awaits you!
Manage all your controls easily in one place with a single click with our new, simplified and compact Game Controls menu.
Save more power while multitasking smoothly with the all-new Eco mode. We'll take care of your system's performance at the tap of a button.
Sort your instances by name or Android version to decide which one suits your preferences, using improvements in the Multi-Instance Manager to assist you with managing your instances.
The most powerful Controls Editor can now be accessed in multiple ways. Also, you can now download the latest in-built controls with the Update Controls button.
A performance warning will alert you if you try to allocate all the CPU cores to BlueStacks. We know you love gaming, but your system is equally important!
The BlueStacks loading screen will now show you tips and tricks to make the most out of your gaming experience. Staring at the loading bar now has its perks!
A new shortcut key to enter/exit mouse lock is assigned to ESC. Why drag and spin when you can tap and win?
Various bug fixes have kept our in-house exterminator quite busy, these past few weeks.
Read more about BlueStacks 4.230.
BlueStacks 4.220 Release Notes
1.  Major performance improvements to give you faster loading times and overall increased performance. It's fast! Really fast! You might want to buckle up your seatbelts. A few of them are:
Blazing fast launch. We almost approached light-speed with this one.
Consistently high FPS, in games such as Seven Deadly Sins: Grand Cross, over long periods of gameplay. Enjoy your favorite snacks along with high FPS.
An overall buff has been made to the FPS in games such as A3! Otome Anime Game and a few others. FPS drops are in the history books now.
2. Closing BlueStacks is also faster than before. We're sad to see you go, but that process is smoother than ever.
3. Notification Mode has been infused with some new features! You can now snooze notifications, enable/disable sound alerts and much more.
4. You can now see what's new in every update by clicking on "Learn What's New" before or while updating BlueStacks, so you don't have to gleam into your crystal balls for more info. Psychics can be expensive.
5. You can now use Smart Controls with DirectX. Teachers can make all the difference and we provided DirectX with the best of them.
6. Our in-house Exterminator thoroughly cleaned out various bugs. Cyber-enhanced archers and flaming swords were also deployed to keep the bugs away.
Read more about these changes here.
BlueStacks 4.215 Release Notes.
Highlights
1. We've tweaked around internally to improve your overall experience across a variety of applications.
Read more about these changes here
BlueStacks 4.180 Release Notes.
1. Landscape mode for Seven Deadly Sins: Grand Cross has arrived! To experience this epic tale in the highest resolution
2. Like that friend who whispers friendly advice, you shall receive game notifications after minimizing BlueStacks.
3. PS4 controllers/gamepads are now supported! We heard your suggestions! Don't use Bluetooth though.
4. MOBA controls have been added for Mobile Legends and other similar games. You are truly a legend now. Read more about the MOBA skill settings and stop the movement.
5. Game guide has been spiced with a few flavors. Movement controls through the mouse will now be shown in there.
6. If you have a significantly powerful PC/Laptop, BlueStacks will be set to high performance. What's the use of a bow without an arrow?
7. Multiple UI changes for your beloved Multi-instance. Personalize your instances like never before with a variety of different options.
8. You can now customize the speed, depth of zoom and much more. Zoom away!
9. Macro Community has been infused with a breath of fresh air. Game titles will be easier to locate now and much more.
10. You can now see where you click in Android, be it the Google Playstore or your favorite game, by enabling this setting. Learn how to enable this in the detailed release notes!
11. The shooting mode tip has been moved to a different location. It has a better view now. Real estate matters.

BlueStacks 4.170 Release Notes
Highlights
1. Characters in Black Desert Mobile will no longer evade your eyes. All characters will be visible now.
2. We have tweaked the launch engine in BlueStacks for various applications such as AFK Arena. This will result in faster launches for your favorite apps.
3. You will now see the keys for all controls with a sharper clarity in-game. Prepare to be dazzled.
4. Multi-gamepad support is now active. You can now plug in multiple gamepads and dive into your favorite game without having to set up any controls.
5. We've implemented a few UI changes throughout BlueStacks. Be careful not to fall in love with this fresh look.
6. Graphical modes have been tweaked to deliver maximum graphical quality. All engines are set to maximum thrust.
7. You can now edit game controls directly from the guidance window. Besides this, you will notice a plethora of other improvements.
8. Various other improvements have been made internally. Getting our summer bod ready.
How to install BlueStacks 4 on Windows PC or laptop:
● First, you need to download Bluestack 3 application
● After downloading the app, you have to install it on your Windows Pc or laptop.
● Finished installation, you have to set up your Google account
● After finishing Google account settings, you go to' My Apps' region
● In that section, click on the Play Store icon as seen in the window
● In the Play Store, you can search for any of your favorite apps
● If you get the app, then install it
● If the installation is completed, the app will appear in your My Apps tab
● Now you can successfully launch the app and run it efficiently.
BlueStacks 4 system Requirements:
● Need SP3(32-bit) windows operating system- Windows 10, Windows 8.1, Windows 8, Windows 7, Windows Vista SP2, Windows XP
● You must be the admin on your PC
● Must need 2GB RAM in your PC or Laptop
● Your PC must have 4GB hard disk to store android apps and their data
● Internet connection is a must for starting an account, related needs to BlueStacks
Instructions:
● Download EXE file will support (Windows XP, 7, 8, 8.1, 10)
● Make sure your internet connection is fast and reliable to download EXE file because the file size is 415mb
● After the file download complete double click on it to installation
● Then accept all the terms and condition click install icon finally
● A shortcut of the Bluestack app will appear on the home screen, and you can run it.
How to install Bluestack3 on macOS
● Download BlueStacks macOS version from the official website of BlueStacks
● After download complete, click BlueStacks icon for installation
● After installation, you can see a 'proceed' icon on the window, click the icon for next stage
● Then you get a "System Extension Blocked" popup, then click "Open Security Preferences."
● Then click "allow" in "Security and privacy" settings
Now the installation process is complete, and you can enjoy the BlueStacks 4 Andriod app on your macOS.
BlueStacks 4 system Requirements:
● The BlueStacks 4 works only on macOS Sierra(10.12) High Sierra (10.13) and Mojave(10.14)
● Your Mac need minimum 4GB RAM
● Installing Mac must need 4Gb disk space
● Needed updated graphic drivers
Instruction:
● You will get a warning message if you don't download BlueStacks 4 from the Apple store
● Be conscious about your broadband connectivity and its accuracy
● Accept all the terms and conditions to run the android application on your Mac
BlueStacks 5 Beta Release Notes:
BlueStacks 5 Beta is a complete overwrite of the previous version of BlueStack 4, offering better performance than ever before.
This new BlueStacks 5 comes with the latest features like FPS Lock, Eco Mode and Long-flight, and uses 40% less RAM usage than previous versions. The most notable feature of the update version is that it supports ARM devices like the Surface Pro X.
The FPS lock and long-flight feature create smooth continuous gameplay and enable BlueStacks 5 for longer gaming sessions. Additionally, the Eco-mode feature allows gamers to run multiple tasks more efficiently and run multiple instances than ever before without slowing down your system. One drawback of the BlueStacks 5 is that it still uses Android 7.1.2 Nougat, which was released in 2016, according to the Android Authority. To download the new BlueStacks 5, visit the official website of BlueStacks and download and install it on your system.
Conclusion:
BlueStacks is one of the safe Android emulators for your Windows PC and macOS. This app will allow users to run different android popular games and social media apps on your PC. This app gives six-fold faster performance than any android device. In this piece of writing we hope, you get everything about this app and how to download and install this app on your Windows PC and macOS. If you have anything to suggest or you have any questions, then please feel free to comment down below.