BQ is a brand that offers multiple products and an official flash tool to easily install stock firmware on its devices such as smartphones, tablets, etc. Well, it's none other than the BQ Firmware Flash Tool that's currently running on the 3.0 version. You can download this tool for the supported devices that you can find below. It's also required to upgrade to the new setup file if you're using the old one.
As we've already mentioned, this flash tool will help you to easily install or upgrade the firmware on BQ smartphones by using the Windows computer. The interface is easy to use and with a couple of clicks, you'll be able to flash stock ROM on your BQ devices. Now, if you're interested in downloading and using this tool, make sure to create a backup of your BQ handset to the PC.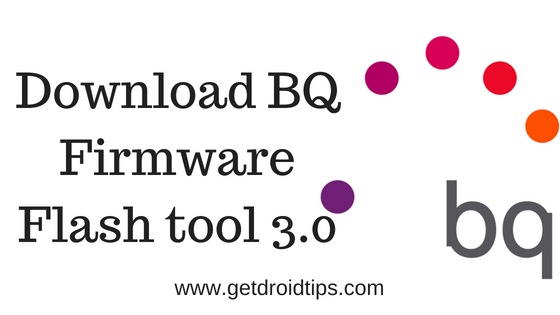 What is BQ?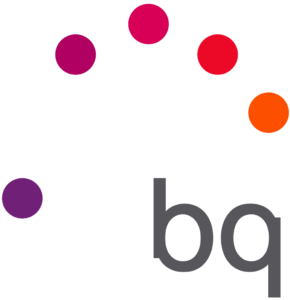 Well, BQ is a company that helps people to understand technology and inspire them to use it and develop it. The Company has its own products which include Smartphones, Tablets, E-readers, 3D printers, and robotics as well. Apart from the devices, the company also works on tools that help people to understand technology. BQ Firmware Flash Tool is one of them.
With that being said, let us now take a look at Why we need a flash tool, should we?
Why BQ Firmware Flash Tool?
There is nothing interesting to do customizations of smartphones or tablet devices if you're from the Android community. Android OS is highly customizable and it allows you to tweak, change, modify, delete subsystem elements from the root level using multiple ways or tricks whatsoever.
Well, it also needs some knowledge and experience to properly complete the customization or rooting or flashing custom firmware successfully. But the catch is that not everyone is advanced or geek enough to easily complete such steps or tricks on their devices and that's why flashing the stock firmware requirement comes into the light.
The same thing also goes with the BQ smartphones and their users. If in case, your BQ handset feels slow or laggy or somehow it's stuck in the bootloop or even goes to brick mode, then the BQ Firmware Flash Tool comes in handy and plays a major role. So that now you can at least easily flash the stock firmware on your BQ device according to the model number without any second thought.
Advantages of BQ Firmware flash tool:
Here are some of the things that make the BQ Firmware tool stand apart from the crowd.
One of the best things about the BQ Firmware Tool is its User Interface which is quite simple yet straightforward. There is nothing much going on on the Screen. Also, there is everything you need quite straightforward on the BQ Firmware Flash Tool window.
This supports a lot of BQ branded Devices.
It is quite easy to use and One can easily get used to it within a few tries.
With this tool, the users can flash the Stock Firmware and the terminal.
Users can also unlock their devices using this BQ Firmware flash tool.
So, these were some of the advantages of the BQ Firmware flash tool which makes it stand apart from the crowd. Now, let us take a look at the BQ Firmware Flash Tool-Supported device list, should we?
Supported device list:
Here is a list of devices that are supported by the BQ Firmware Flash Tool:
BQ Aquaris A4.5
BQ Aquaris E5 4G BQ Aquaris E5s BQ Aquaris M5 BQ Aquaris M5.5
The BQ Aquaris X5 / BQ Aquaris X5 Plus
BQ Aquaris X5 (Cyanogen)
The BQ Aquaris U Plus, BQ Aquaris U / U Lite
BQ is working to add more devices support to the BQ Firmware Flash Tool. With that being said, now let us take a look at Download BQ Firmware Flash tool 3.0.
Download BQ Firmware Flash tool 3.0
Alright, so you have got your Device name under the Supported device list section. Great! Now, go ahead and download the latest version of the BQ Firmware Flash tool, which is BQ Firmware Flash tool 3.0 by clicking on the download link below.
Download BQ Firmware Flash tool 3.0
Once you have downloaded the above tool, just install it on your PC and Flash the Stock Firmware on your BQ Android Device.
So that's it guys, this was our take on Download BQ Firmware Flash tool 3.0. Let us know what do you think about the BQ Firmware Flash tool 3.0 in the comments section down below.