Huawei's Emotion User Interface (EMUI) is a Custom Skin runs on Google's Android platform. The EMUI especially developed for Huawei and Honor devices only. EMUI has a simple and easy interface just like the Xiaomi's MIUI and there are so many themes available for EMUI. Here in this post, we will share with you one of the EMUI theme called GPix EMUI 9 Theme for EMUI 5.0 and above version. It features the dark mode which looks great and eye-catching too.
The theme will work on any device running on EMUI version 5.0 or above up to EMUI 9.0 Pie. You can download it from the link given below and we have provided the steps on how to apply the theme and apply them.
This theme has some of the features like new icons, toolbars, etc. The compatibility or supported versions list provided in the below.
Must read: Get Dark Android Pie themes for Huawei and Honor with EMUI 5.0+
Compatibility/Supported Versions:
EMUI 5.0, 5.1, 8.0, 8.1, 9.0 (Up to latest)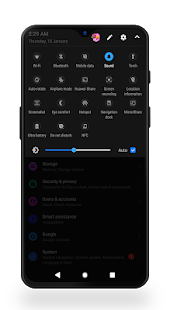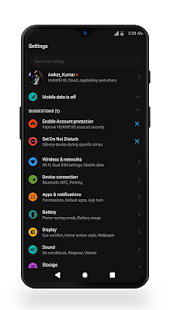 It's only one theme and it will change notification bar, status bar, icons, and more. This premium theme looks great on any of your EMUI 5.0 or above running smartphones. You can download the theme from the link given below via the Google Play Store.
Therefore, you don't need to worry about stability issues. Just go for it and enjoy.
Download GPix EMUI 9 Theme for EMUI 5.0 And Above:
Steps to apply theme
Download the theme from the Google Play Store and install it normally.
Then apply the theme from the Themes app preloaded in EMUI devices.
That's it. Enjoy the Dark Mode without any extra effort.