Realme smartphone users are surging in recent times, and in countries like India, where price determines the purchase decision for a consumer, the smartphone company is only growing exponentially. But there are many Realme smartphone users out there that like to take the customization of their smartphone to a whole different level. And this requires users to flash up their Realme phones and install custom ROMs on them.
However, the process can be tricky for some users, as a single mistake could result in a completely bricked smartphone. So if you are someone looking for the complete procedure of flashing the firmware on a Realme smartphone, you have come to the right place. Here, in this article, we will provide step-by-step instructions on how to go about it. So without any further ado, let's get into it.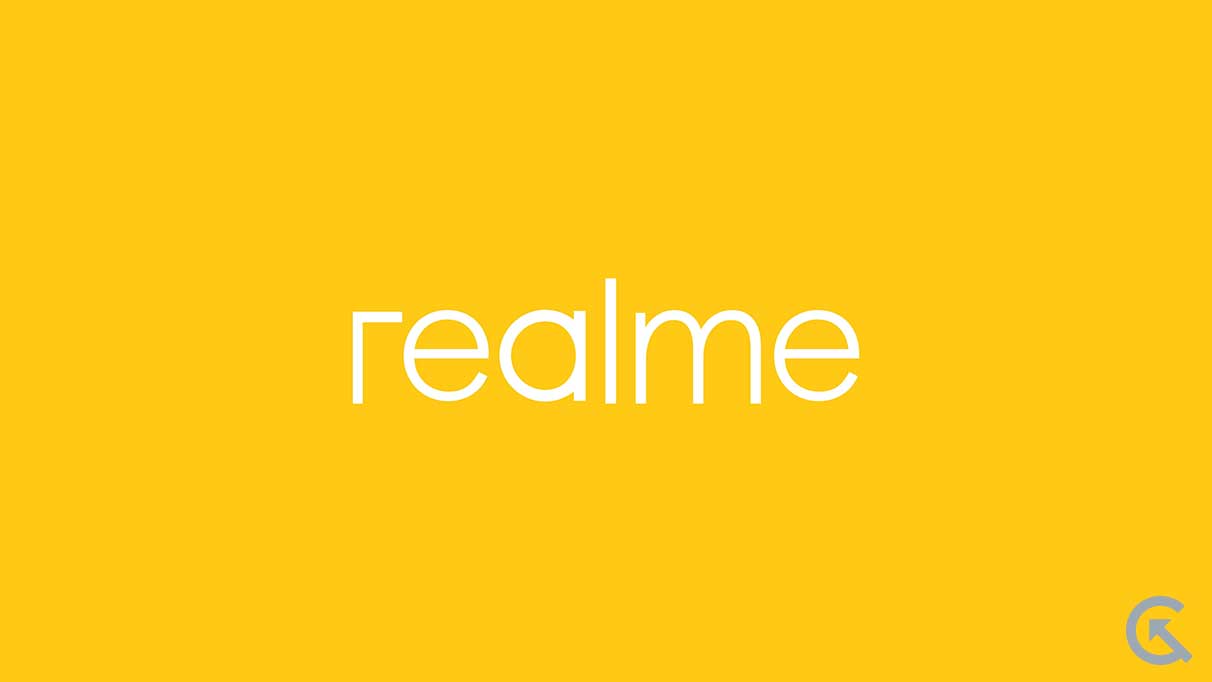 How to Download Realme Flash Tool for Windows 2023?
The tool mentioned below is specifically only for Realme smartphones. So go ahead with this process only if you have a Realme smartphone.
The flashing tool mentioned here is the official tool released by Realme for Realme smartphones.
Download Realme Flash Tool for Windows:
The Realme Flash Tool is available for any Windows laptop above Windows XP. It is available for download for both x32 and x64 architecture. The file size of the download file is only around 20MB.
This Flash tool will allow you to tweak your smartphone's OS. This would include upgrading, downgrading, installing customer ROM, rooting, or changing the entire OS.
The idea behind Realme launching the flashing tool was to allow its users to upgrade or downgrade their OS easily, in case it is needed.
Supported Realme smartphones:
The list of smartphones mentioned below can be flashed using the Realme Flash tool.
Realme 1
Realme 2
Realme 2 Pro
Realme 3 Pro
Realme 5
Realme 5 Pro
Realme 5i
Realme 5s
Realme 6
Realme 6 Pro
Realme C1
Realme C2
Realme C3
Realme U1
Realme XT
Realme Narzo 10
Realme Narzo 10A
Features of Realme Flash Tool:
Upgrade or Downgrade your OS.
Unbrick your smartphone in case it is bricked.
Install TWRP Recovery Tool.
Rooting.
How to Install Realme Flash Tool on Windows?
Firstly, download the Realme flashing tool on your Windows pc.
Extract the downloaded .zip file to a suitable location.
Extract the zip file and store the content in any suitable folder.
Double-click on the realme flash.exe file.
The Realme Flash tool setup will show up on your screen. Follow the on-screen instructions to complete the installation.
You may be asked to install USB drivers. If you see a prompt for it, click on Install.
How to Use the Realme Flash Tool?
Before you get into the entire process, you need to ensure that you get a full backup of your entire on your smartphone. Flashing will mean that you will lose all your data on the phone. So anything important to you, you should back it up. Depending on your preference, you can back up everything online or offline.
You must also unlock the bootloader on your Realme device before proceeding with the Flashing process. Afterwards, get a USB cable to connect your smartphone to the PC.
Download the Stock firmware for your Realme device. It will be in .ofp format.
Store the firmware file in any preferred location of your choice.
Launch the Realme Flash tool.
Click on Browse and locate the .ofp file from your PC.
Now, power off your Realme device.
Press the Volume Down + Power button to enter the fast boot mode.
Connect your phone to your PC via the USB cable.
Click on the Loading device button to allow your flash tool to detect your device.
Click on the Flash button.
Click on Confirm to confirm your flashing process.
Wait until the flashing process is complete; once it is done, you will see the flashing completed message on the flash tool.
So this is how one can flash their Realme device using Realme's official flashing tool. Do not forget to create a backup before you try this, though. And if anything goes wrong for some reason and you end up with a bricked-up smartphone, you can try the entire process again. This time ensure that you follow the steps correctly. Even with the bricked phone, the fastboot mode will work.
If you have any questions or queries about this guide, comment below, and we will reply. Don't forget to let us know which fix did the trick for you. Also, check out our other articles on iPhone tips and tricks, Android tips and tricks, PC tips and tricks, and much more for more helpful information.