Realme has a stronghold in the midrange and budget segment of Indian and other Asian markets. It has been around just 2 years or so since the company came into the picture, but it has grown at a very aggressive pace. Especially in the Indian market, where people are more price constraints and want more features at an affordable price. Samsung's lack of interest in the mid-range category sort of created a void, which Realme thought of filling, and by the looks of it, it has done a pretty brilliant job. In this post, we will give you a post where you will find all the software updates rolled out for the Realme X2 smartphone.
In terms of the software updates, Realme has done a pretty great job as it has always tried to adhere to its update policy. Whenever a new update is released for the Realme X2, we will update this post, so that you don't have to look anywhere else to know about the latest update pushed for your Realme X2. We will also try to give you the download link for all the updates available for the Realme X2, if available. So, with that being said, let us get straight into the article itself: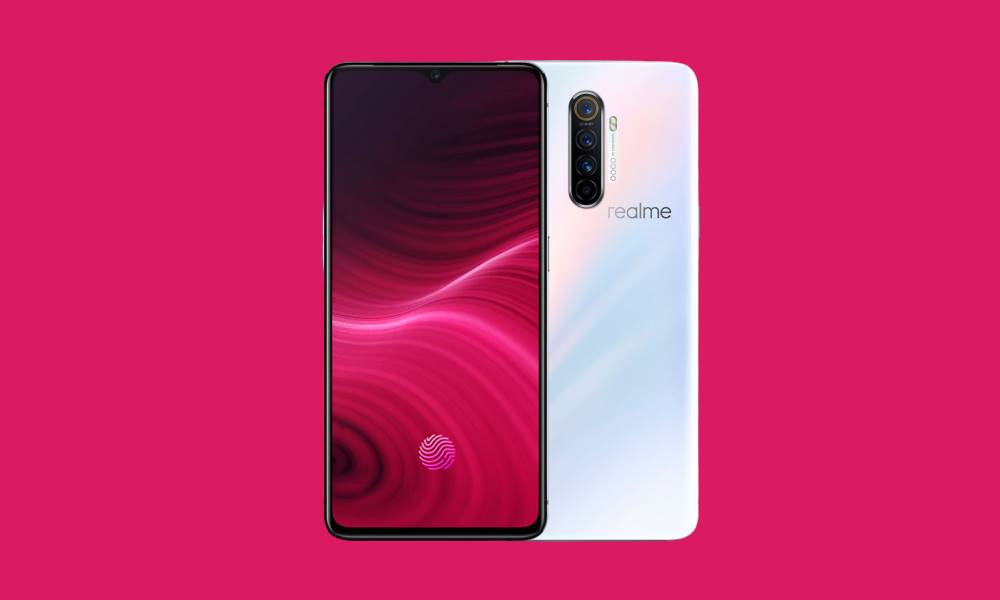 Realme X2 – Device Overview
Realme launched the Realme X2 back in 2019. It is powered by the Snapdragon 730G smartphone which is coupled with 4-8 GB of RAM. Under the hood, the phone packs a decent 4000 mAh battery which supports fast charging up to 30W. The phone comes with the company's superfast charging feature VOOC 4.0. Realme X2 comes with a display size of 6.4-inch and has the Gorilla Glass 5 protection. The display packs a pixel density of 403 PPI and is 1080P Full HD panel.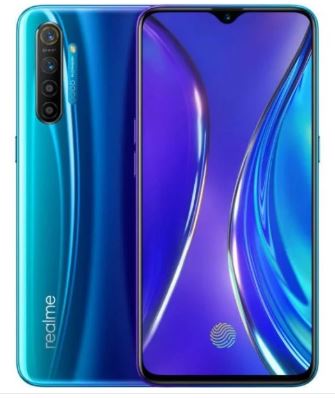 The phone comes in 64/128/256 GB of onboard storage which can be expanded with the help of a microSD card. In the camera department, it features a quad-camera setup with a 64MP primary camera. Other sensors include 8MP ultrawide, 2 MP macro and 2 MP depth sensor. The phone can capture 4k videos@30fps, 1080p@30/60/120fps, 720p@960fps, and offers gyro-EIS.
For selfie, you get a 32 MP shooter that will get you the sharp front captures with all the details. The front camera supports video recording up to 1080@30fps. Talking about the software of the Realme X2, it comes with Android 9 Pie out of the box. However, it has already been updated with the Android 10 Realme UI 1.0 update. The fingerprint is housed under the display
Realme X2 Software Update Tracker
Here is the software update tracker for the Realme X2 phone. Note that this post will be updated whenever any new update is pushed for the phone. So, check back often.
Software Version
Changelog
RMX1992AEX_11.F.26

Security:

Integrates the November and December 2021 Android security patches

RMX1992EX_11_F.25

RMX1992AEX_11_F.25

Security:

Integrates the September and October 2021 Android security patches

System:

Optimizes system performance and improves system stability

Apps:

Fixes an issue that might cause your device to restart when you drag a mini window around in some cases

System

Fixes an issue where the microphone could not work properly in some cases

RMX1992EX_11_F.23

RMX1992AEX_11_F.23

Security

Integrates the July and August 2021 Android security patches

System

Improves system stability and performance

OTG

Fixes an issue where you would be unable to use a double-ended USB-C cable to transfer files between two realme X2 phones

Camera

Fixes a lagging issue that would occasionally occur in SLO-MO mode
Fixes an issue where SLO-MO videos could not be played when they are recorded at 960 fps using the camera with the screen locked

RMX1992EX_11.C.18

RMX1992AEX_11.C.18

Security
Updated Android security patch: April & May 2021
Settings

Optimized the system performance
Improved the system stability

RMX1992EX_11.C.17

RMX1992AEX_11.C.17

Security
● Updated Android security patch ( 2021#2&2021#3 )System
● Optimized system performance and improved system stability
Setting
● Fixed the probabilistic restoring to default ringtone issue in call ringtone
● Fixed the probabilistic face enrollment failure issue
RMX1992EX_11_C.13
System

Fixed the probabilistic issue that brightness drop to the minimum under a strong light source

RMX1992EX_11.A.17
Security
● Android security patch: December, 2019Audio
● Optimized the voice call quality of the third-party applicationCamera
● Optimized nightscape quality of front cameraTheme store
● Updated font change supporting in Theme StoreNotification Center and Status Bar
● Added dark mode fast switch toggles in notification center
● Added personal hotspot data consumption displayPower consumption
● Optimized standby power consumption in partial scenariosKnown issue fixed
● Fixed the issue of low sound when connected to AirPods2 headset
● Fixed the problem that the background of the WhatsApp application dialog is not clear in dark mode
● Fixed the issue of camera overexposure in some scenes
RMX1992EX_11.A.18
Security
● Android Security patch: January, 2020Lock Screen
● Modified the charging animation display where the decimal point will not be shown after charging for twenty secondsFixed
● Fixed error prompt issue while video call using WhatsApp
● Fixed the issue that album cache data can not be deleted
● Optimized navigation menu display in settings
RMX1992EX_11.A.19
Security
● Android security patch: February, 2020Dark Mode
● Added from sunset to sunrise and schedule time featureNetwork
● Added Airtel and Jio vowifi feature
RMX1992EX_11_C.05
Visuals

• Updated UI to realme UI

• Brand new Real Design makes visuals more attractive and operation more efficient.

Smart Sidebar

• Optimized user interface and improved one-handed operation.

• Optimized Smart Sidebar: Replaced File Console with File Manager; removed OSIE Visual Effect and No Notification Alerts.

• Drag an app out of Smart Sidebar to open it in Split-screen Mode.

• Added two new features: "Assistive Ball Opacity" and "Hide Assistive Ball on Fullscreen App".

• Optimized the Floating Window feature for more apps.

• Added Bubbles: A bubble is displayed when you open an app in a floating window from the Smart Sidebar. Tap the bubble to collapse or open the app.

Screenshot

• Optimized 3-Finger Screenshot Gesture: Use 3 fingers to touch and hold the screen, and swipe to take a screenshot of the selected part of the screen (partial screen capture). Use 3 fingers to touch and hold the screen, and swipe your fingers outwards to capture a long screenshot.

• Added screenshot settings: You can adjust the position of the screenshot preview floating window and set the screenshot sound.

• Optimized screenshot preview floating window: After taking a screenshot, drag it up and release to share it, or drag it down and release to take a long screenshot.

Navigation Gestures 3.0

• Optimized gestures: All gestures are supported in landscape mode.

System

• Added Focus Mode: Minimizes outside distractions when you are learning or working.

• Added whole new charging animation.

• Optimized the Quick Settings user interface for easier one-handed operation.

• Added pause feature for screen recording.

• Added a floating window and settings for screen recording.

• New sounds added for file deletion, calculator key touches, and compass pointer.

• Optimized system built-in ringtones.

• Added TalkBack floating prompts for Accessibility.

• New management feature for recent tasks: You can view memory of recent tasks and locked apps.

Games

• Optimized visual interaction for Game Space.

• Optimized loading animation for Game Space.

Homescreen

• Added new live wallpapers.

• Added artistic wallpapers.

• Added option to open Global Search or the notification panel when swiping down on homescreen.

• Added option to customize the size, shape, and style of app icons on homescreen.

• Optimized the graphic design of password unlock to facilitate one-handed operation.

• Support for animated wallpapers on the lockscreen.

• Added a Simple Mode for homescreen, featuring larger fonts, icons and a clearer layout.

Security

• Random MAC address Generator: When your phone is connected to Wi-Fi network system generates a random MAC address to avoid targeted ads and protect your privacy.

Tools

• In Quick Settings or Smart Sidebar, you can open Calculator in a floating window.

• Added the trim feature in Recordings.

• Added the Weather (dynamic) ringtone, which automatically adapts to the current weather.

• Added weather-adaptive animations in Weather.

Camera

• Optimized the Camera UI for better user experience.

• Optimized the Timer UI and sound.

Photos

• Optimized the Album UI for a clearer structure and photo thumbnails.

• Added Album Recommendations that recognize more than 80 different scenes.

Communications

realme Share now supports sharing files with OPPO, Vivo and Xiaomi devices.

• Optimized the Contacts UI for a more efficient experience.

Settings

• Search Settings now supports fuzzy match and contains a search history.

Application

• Added YT music

Battery

• Updated decimals display during charging

To deepen user's perception of fast charging, it will always be displayed when your phone is charging and the screen is bright.

RMX1992EX_11_C.06
Security
• Android security patch: April, 2020Known issue fixed
• Fixed the issue of enable error of apk file which transferred by Bluetooth
• Fixed the issue that fail to call out Game Assistant occasionally during game
• Fixed the issue of without restore option in Backup and Restore Assistant
• Fixed the issue of occasional audio silent in PUBG headset mode
•Optimized Face-unlock auto brightness compensation under dim surroundings
• Fixed the issue where front camera shooting appears white line occasionally
• Fixed the issue which deleted pictures automatically restore in album
• Fixed the issue which some app icons appear white border occasionally
• Fixed the issue of sometimes facial data could not be deleted
RMX1992EX_11_C.07
Known issue fixed
● Fixed the issue of silent video playback after recording in some scenes
RMX1992EX_11.C.08
Security
● Android security patch: May, 2020Applications
● Added realme link
● Added DocVaultScreen Recording
● Optimized screen recording featureBattery
● Updated charging animation
● Fixed the issue of power jump during charging in some scenes
● Fixed the issue of debris detected promptSystem
● Fixed the issue of touchscreen failure in some scenes during PUBG
● Fixed the issue of sound error when entering Gods of Boom
● Fixed some known issues and improved system stability
RMX1992EX_11_C.09
Security

Updated Andriod security patch June 2020

Applications

Added realme PaySa(India)

Optimization

Optimized the height of status bar
Optimized the transparency of the slide back gestures style

System

Fixed some known issues and improved system stability

RMX1991_11_C.20 (China)
Security

Update Android security patch (2020#7)

Game space

Added barrage message function
Added game hook function

Realme laboratory

Added night super standby, optimize the problem of night standby power down quickly
Optimize the smooth sliding screen function

Storage

Optimize EMMC firmware to improve storage stability
System
Fix the very low probability automatic restart problem

RMX1992EX_11.C.11

Security

Updated Android Security Patch: July, 2020

realme Lab

Added smooth scrolling feature

System

Optimized flight mode, Bluetooth status will not be affected after flight mode is turned on

Phone Manager

Fixed the overlapped text display issue in Phone Manager

Bluetooth

Fixed the abnormal prompt display issue when exiting from the Bluetooth device detection interface

Status Bar

Fixed the display issue in status bar

Notification Drawer

Fixed the probabilistic reset button failure issue when editing

Game Space

Fixed the status bar display issue in network acceleration interface under dark mode
Fixed the probabilistic crash issue when click agree for storage permission Pop-up
Fixed the abnormal display issue when open Game Space from home screen

RMX1992EX_11.C.12

Security
● Android Security Patch: August and September , 2020

realme Lab
● Added Super nighttime standby feature
● Added DC dimming feature: Formerly known as Low-brightness flicker-free eye

Applications
● Added Soloop app

Settings
● Added Deep cleanup feature in Process Manager
● Added return button in the screenshot preview interface
● Added long press to copy IMEI in the status information interface
● Added automatic download option for app updates when connected to Wi-Fi
● Added time display options for the status bar
● Added shortcuts at the bottom of Settings
● Added Multi-user feature
● Added Super Power Saving Mode
● Added Icon Pull-down gesture feature in launcher settings
● Added auto scroll feature in scrolling screenshot
● Optimized the logic of connection in the WLAN setting interface

Status Bar
● Added OTG Switch toggle to notification panel
● Added independent Switch toggles of focus mode
● Optimized viewing for system update prompt pop-up window
● Optimized ""Mute-Bell-Vibrate"" icon state
● Fixed the probabilistic notification fail to redirect issue

Lock screen
● Fixed font display issue of charging animation
● Fixed the probabilistic flickering issue while waking the screen

Camera
Fixed the probabilistic camera shake issue in some scenarios

System
● Added the feature of long press the icon to uninstall the app in the drawer mode
● Added sweeping effect for the icon of newly installed App
● Fixed the probabilistic issue that icons are not displayed and cannot slide in some scenarios
● Fixed the probabilistic lagging issue while calling up the recent apps

RMX1992EX_11.C.14

Security
● Updated Android security patch: Oct, 2020/Nov, 2020

Game Space
● Optimized the logic of the default state of the Brightness lock

Settings
● Added a toggle for displaying keyboard function when entering app drawer
● Added a toggle for From Sunset to Sunrise option of Eye comfort
● Added a toggle for the system icons in the statuts bar
● Optimized the interactive mode for screenshot floating preview
● Optimized the data package limit
● Fixed the probabilistic issue of the screen-off gesture feature in some scenarios

Alarm
● Fixed the probabilistic issue when clicking "More Settings" in the alarm details page after switching off the ringing alarm
How to Check Software Update Manually?
We already have a guide on how to check software updates manually on the Realme device. You can follow either the video protocol or you go into Settings > System > System Update.
If the latest patch update is available on your device, you can download and install it on your device. Additionally, make sure to connect your phone to Wi-Fi and keep charged more than 60% at least.
How to install Realme X2 update manually?
Before going to the firmware installation process, let's follow the requirements and download the firmware file as well.
Warning:
GetDroidTips won't be held responsible for any issues on your device by following this guide. Proceed at your own risk.
Pre-Requirements:
This OTA file is exclusive for Realme X2, and your device should be using the Stock Firmware.
Take a full backup of phone data to keep it safe.
The battery should be charged up to 60%.
How to install latest stock firmware on Realme X2
That's it, guys. We hope that you've found this helpful. Feel free to ask in the comments below for any queries.