The Chinese mobile phone manufacturer Tecno Mobile is a well-known brand that has a major business in South Asia and Africa. As all the Tecno smartphones run on Android OS, we know that Android devices are heavily customizable, easy to use. Therefore, most of the users are always interested in flashing third-party firmware or recovery or mod files.
In that scenario, there are chances to factory reset your device and then the FRP Lock issue appears. If you're also facing the same problem on your Tecno handset, then you can Download TecnoCare APK To ByPass FRP on the Tecno device.
As most of the Tecno devices do come with MediaTek processors, it's worth mentioning that Google has implemented a new security feature for all the latest Android devices especially for MediaTek devices that after performing the factory reset, users have to put their existing Google Account credentials. By putting in the login details, you can unlock the FRP Lock or Google Account Verification Lock on your Tecno devices.
Now, the thing is that even if you've purchased any used Tecno mobile or normally perform the factory reset on that device to use it as a new one, you will need to enter the previously used Google Account details to unlock or bypass the FRP Lock. Otherwise, users will always receive a message that says "This device was reset, to continue to sign in with a google account that was previously synced on this device". Now, if you don't have the details or forget it then check out this full guide to easily remove the FRP lock on your Tecno mobile.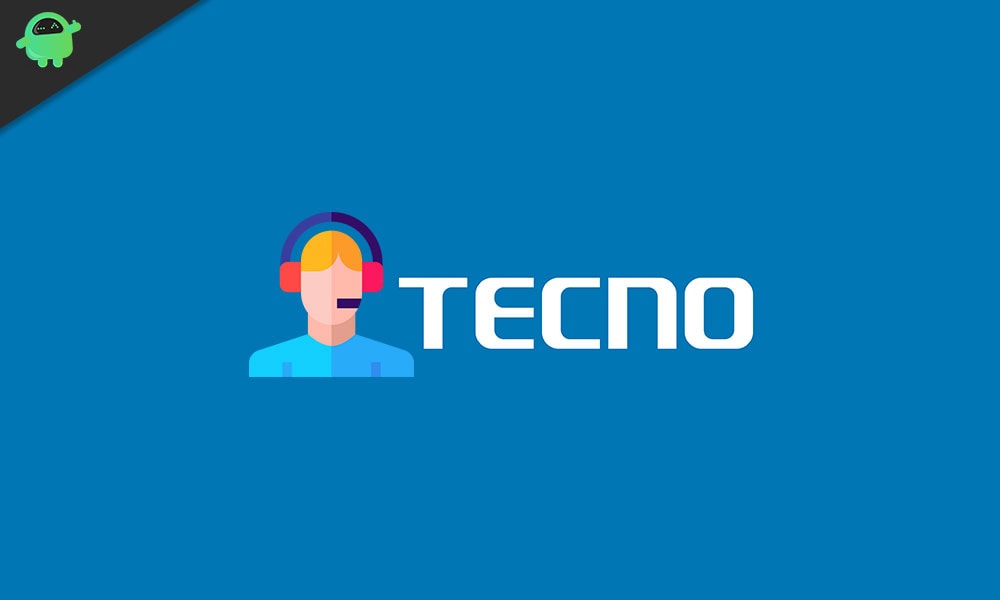 What is FRP?
FRP stands for Factory Reset Protection. It's a powerful security measure from Google to easily protect your Android device from others or unauthorized access after performing the factory reset.
This particular security measure runs on Android 5.1 Lollipop or higher version running devices. Whenever a user turned on and starts using the Android device by signing into the Google Account for the first time, this security measure gets activated automatically. It will ensure that your device and data will be secured even if you lost your handset or someone stole it.
Then it will simply prevent the original user as well as other users to access the device and its data after the factory reset until the user put the previously used Google Account details. So, if in case, anything went wrong with your Tecno device and you've performed the factory reset but this FRP problem appears, then TecnoCare APK is only for you.
TecnoCare APK – Overview
As the name suggests, the TecnoCare app is made for Tecno devices in order to easily bypass Google Account Lock or FRP Lock. It allows you to bypass the Android security lock and is mostly used for Samsung devices. However, interested users can also use this app for other branding devices as well. Now, let's take a closer look at the features below.
TecnoCare APK Features
TecnoCare is a safe, user-friendly, and legal app for Android devices
Unlock FRP on Android devices
Flash Custom ROM on your Android devices
No registration or verification is required in this app
It's safe from bugs, viruses, malware, etc
Unlock Google account settings
And more…
Download Links:
Steps to ByPass FRP on Tecno device
Once you boot your Tecno device after the factory reset, you will see the 'Welcome' screen.
Tap on 'Lets Go' > Tap on 'Skip'.
Choose 'Setup As New' > Next, choose 'Connect Wi-Fi'.
Once selected and turned on Wi-Fi, tap on the 'Theme' icon from the keyboard.
Now, the Theme interface will open > Tap on the '3-dot' icon from the upper right corner of the screen.
Choose 'FAQ' > Next, select some of the text and choose the 'Share' option.
From the sharing menu, long-tap on Gmail app > Select 'App Info'.
You will see the Gmail app settings > Now, search for YouTube and open it via the browser app.
Next, download and install the Quick Shortcut Maker app on your device instantly.
Open the Quick Shortcut Maker app > Launch Settings.
Then you will need to disable Google Play Service / Google Account Manager.
Now, follow the same steps to download and install the TecnoCare app as well.
Then open Settings via Quick Shortcut Maker app > Log into your Google Account from the 'Account Settings' option. (If you don't have the Google account, then create a new one)
Finally, login with your new or existing Google Account.
Restart your Tecno device and you're done. (You can now uninstall the tecnoCare app if you want)
That's it, guys. We hope you've found this detailed FRP lock removal guide useful. For further queries, you can comment below.