IPSW file format contains Update and Restore information used by iTunes or Finder to restore iOS devices such as iPhone, iPad. The files are typically the same as .zip ROM files for Android. These files can be flashed to your phone to recover it from a software crash. You can download the latest firmware for your device and restore it within iTunes. But, in some cases, this won't be suitable as the automatic downloading feature won't let download older versions of the firmware. Since it only does download the latest or current version for your device.
In cases, you've opted for beta versions of iOS. But after some testing, you may just want to go to the latest and stable version. In such scenarios, it is not possible to downgrade your phone with an automatic downloading method of iTunes or Finder. So in this article, we see information about how to download and use IPSW files for your iOS devices.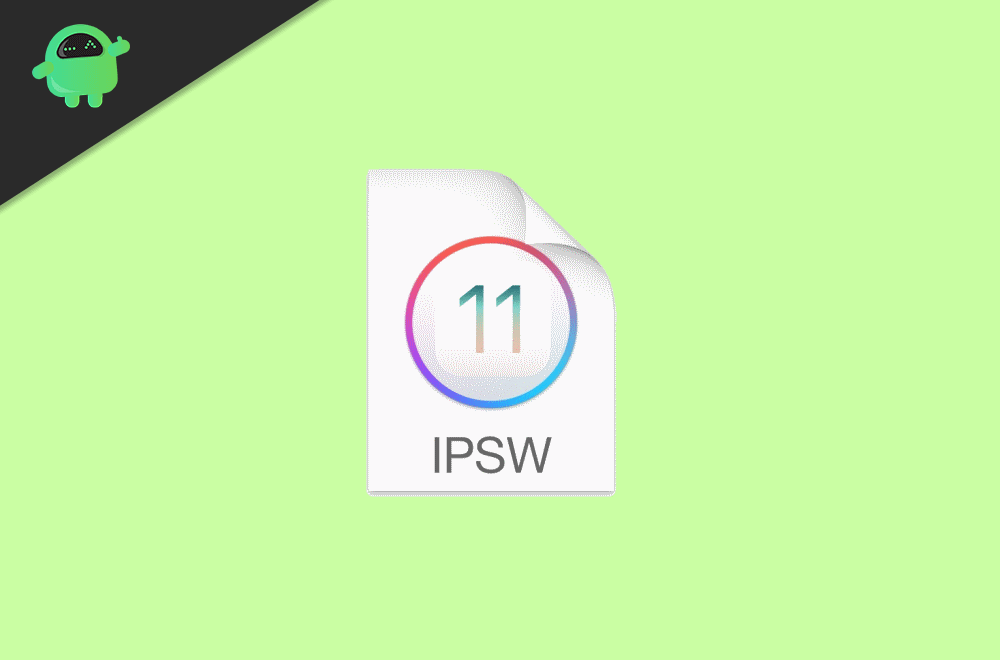 How to download and use IPSW files for iPhone, iPad or iPod
Lets narrow down the steps to two partitions. One part includes using the iTunes or FInder software from PC and directly downloading IPSW files to your PC. Another one covers downloading such files from an external source and manually using those files to restore your device. Let's see both ways one by one.
Method 1: Using iTunes or Finder
In some cases, you just want to restore the phone. So, in that particular case, iTunes or Finder method is sufficient. Depending on the PC you are using, you can choose iTunes (Windows) or Finder (Mac OS). The steps are the same for both. So, to restore your phone using Finder on Mac, follow these steps:
Note: Take a full backup of your phone using iTunes or FInder as restoring will remove all data from the phone.
Firstly, open Finder, after connecting your phone to the Mac using USB, your phone will be visible under Locations. Click on your phone.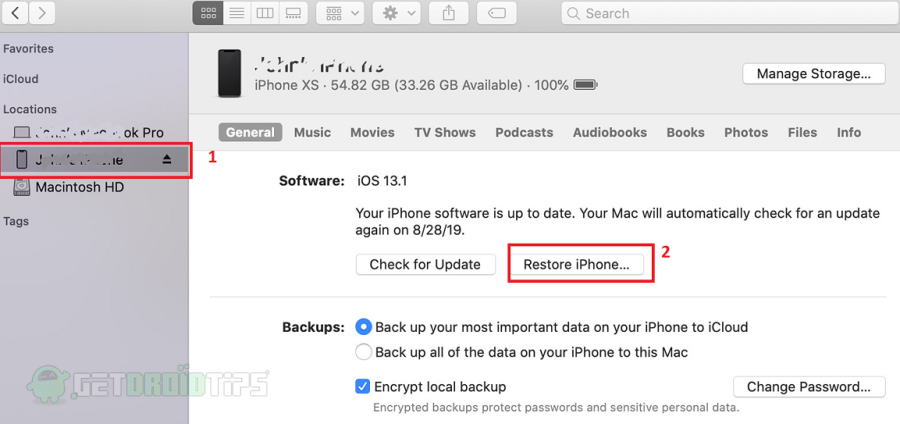 Now, as the tab opens, click on "Restore iPhone" under the General tab. It will take some time to sync with Apple servers.

Now a pop up will appear asking you to backup your phone click on Backup to back up the data. If you've already created a backup, click on don't backup.

Now another pop up will ask you to confirm your action. Confirm your action by clicking on Confirm.
Then finally, click on Next and then on Agree.
Note
Upon completing this, the IPSW file will start downloading in Finder as you can see a progressing next to the Phones name. Keep your phone connected, as it will automatically install the file once the download is completed. The phone will restart, and you have to set it up. Also, you can restore your backups once the phone starts.
Once the download is finished, you can copy and save the IPSW files from the below-given locations for future uses.
For Windows: C:\Users\[your username]\AppData\Roaming\Apple Computer\iTunes\[iPhone/iPod/iPad] Software Updates
For Mac: ~/Library/iTunes/[iPhone/iPod/iPad] Software Updates
Method 2: Using External Sources
In conditions like when you have to downgrade your firmware, or you have no stable internet connection to use in iTunes, you can get IPSW from external sources and use them with iTunes later.
There are many websites, such as IPSW Downloads, clarify, or iOS Ninja. This example shows how to use the website iOS ninja.
Open the iOS Ninja website by clicking on here.
First, select the Device category from iPhone, iPad, or iPod.
Then select the device model followed by the version you would like to download.
Now the download should begin automatically. Once the download gets finished, save it to a location easily accessible. NOW open iTunes or Finder in your PC/ Mac and follow the steps:
Connect the phone through USB and open the phone tab as you did on method 1.
Now, hold down the shift key (For windows) or alt key (for mac) and click on restore.
Instead of downloading, it will ask for the location where you saved the IPSW file.
Browse and select the file and begin installing, like mentioned in method 1.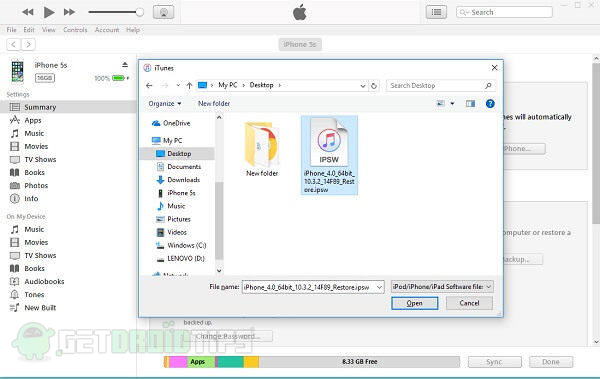 Conclusion
So, to conclude, these were the two ways to download and use an IPSW files. Using iTunes or Finder to install new firmware is very easy considering to method is android phones where we have to go through many hassles. So, by this method, you can make yourself the workaround whenever you need to install a new OS or just want to restore the phone.