Downloading youtube videos on iOS devices was always a complicated task. Furthermore, you would need a third-party app or an online video downloader to download a video. But thanks to the new iOS 12 shortcuts feature, you can download Youtube videos with the help of these simple shortcuts. The best part is that you don't need to download any third-party app.
Before iOS 12, users must download a third-party app to download youtube videos. The standard youtube app does support downloading but you can't share it with others. However, iOS 12 has an easy solution with its new shortcuts app. With this shortcut app, you can download any youtube video you want without jailbreak or any apps.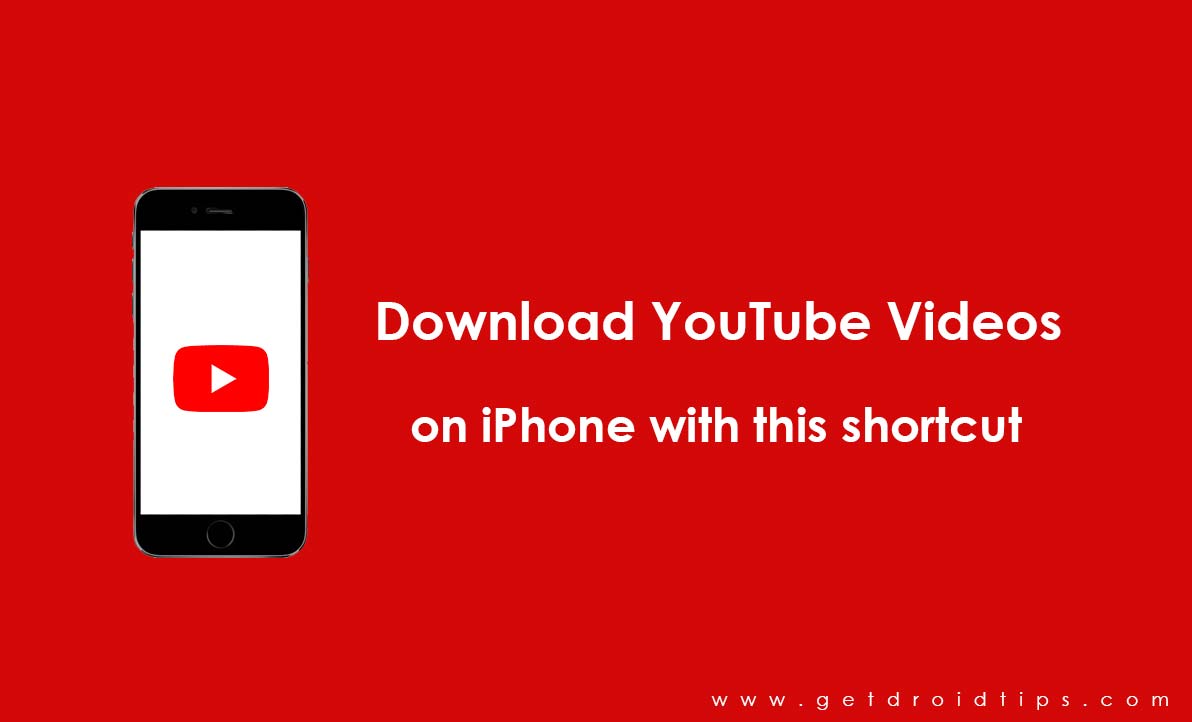 Also, it is one of the safest ways to download youtube videos for iOS users as you don't have to rely on third part downloaded apps and online downloading services. With shortcuts, you can directly download youtube videos in camera roll or videos albums. Furthermore, you can share it with your friends via airdrop as well.
Download YouTube Videos on iPhone with this shortcut without Jailbreak or any apps
Follow this simple guide to simply start downloading Youtube videos on your iPhone without doing any other complicated steps.
Add the 'Download YouTube' Shortcut
You can manually create such shortcuts with the inbuilt iOS 12. However, you won't be able to find this shortcuts in the gallery tab as long as you don't create it. To makes things easier for you, you can download this shortcut easily. Thanks to Reddit user Varoeldurr who generously shared this shortcut for iOS 12 users.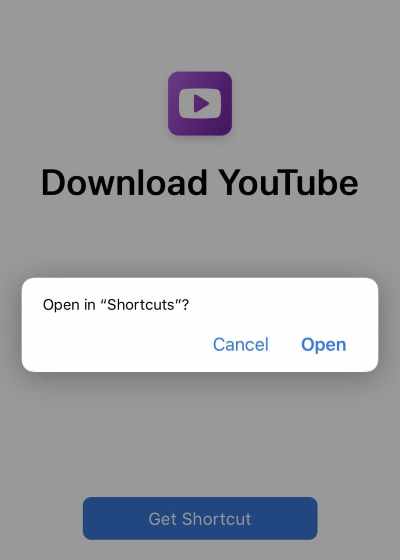 Just tap the download link given below and click on "Get Shortcut" button and you're all done.
After that, you can see this shortcut in your shortcut library. You can also force-press or choose the ellipse icon to view the contents of this shortcut.
Use the Shortcut to Save YouTube Videos
As you have downloaded the shortcut on your iPhone or iPad, now its time to test it. If you have used shortcuts hen you will notice that you cant use this shortcut in the similar fashion as other shortcuts work. This shortcut will also not work with Siri, adding a widget or a home screen shortcut page. This will only work when you're currently viewing a youtube video. Either in youtube app or on safari. In order to access the download feature of shortcut, you need to go to the share button. Some common ways to access the share button are:
Chrome: Vertical ellipsis next to URL bar –> Share icon
Safari: Share icon in the bottom bar
YouTube (when browsing): Vertical ellipsis next to video –> Share –> More
YouTube (when on video): Share under the video –> More
Choose the shortcuts option. Here you will see the available shortcuts.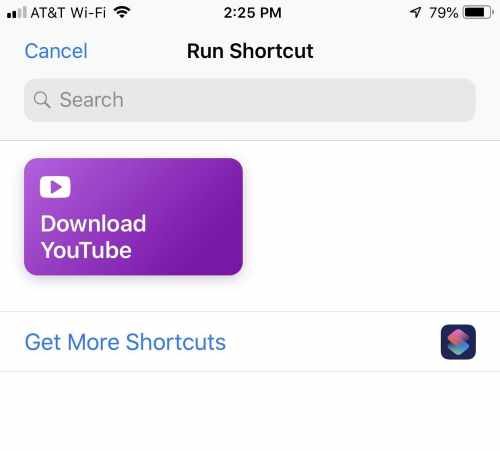 In the more section, you will find the "download youtube" option. Please select it and let it work for you.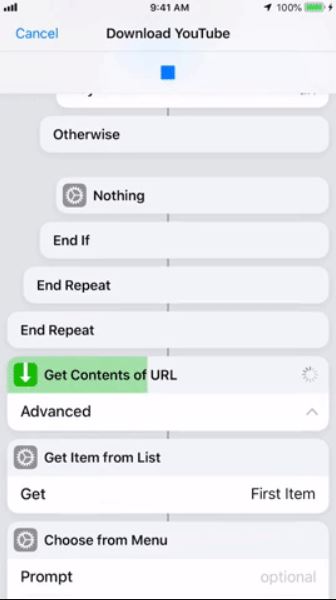 Wait for few minutes and enjoy the shortcut working in action. It will get the contents of the youtube video and will save it in your camera roll album.
View Your Downloaded YouTube Videos
After downloading is complete, you can view the video in your gallery. To do that, open gallery app and you will be able to see the video at the bottom. if you don't see the video, quickly go to album tab and choose videos. Here you can see the video and can delete it as well.
How This Shortcut Works
If you like technology and take a keep interest in how it works, then you will probably be wondering – how this shortcut works? It seems to magically download youtube videos. Something which iPhone users were not able to do for years.
In simple terms, this shortcut pings the response data from youtube API call. This is the same data which is produced during video streaming. Her h shortcuts access the download URL of actual videos and save it in your phone gallery. This shortcut will be very useful if you frequently save youtube videos for offline viewing.