Samsung smart TVs enable easier access than ever before to entertainment through exciting apps and games. In addition, having access to the apps menu gives you greater control over who can access your media. For example, if you lock an app or arrange them, you can prevent others from accessing your media.
Samsung Smart TVs are also known for being able to provide entertainment beyond regular television programs. They also provide your favorite streaming services like Netflix, Amazon, YouTube, and music and game streaming services such as Spotify. Sometimes, however, these VOD services may not run properly on Samsung devices.
For example, some users have recently reported that the YouTube app on their Samsung Smart TV is not loading or working properly. Because of this, I'm here to assist you in getting the YouTube app to work again. Therefore, if you encounter this error, please take the following steps to fix it.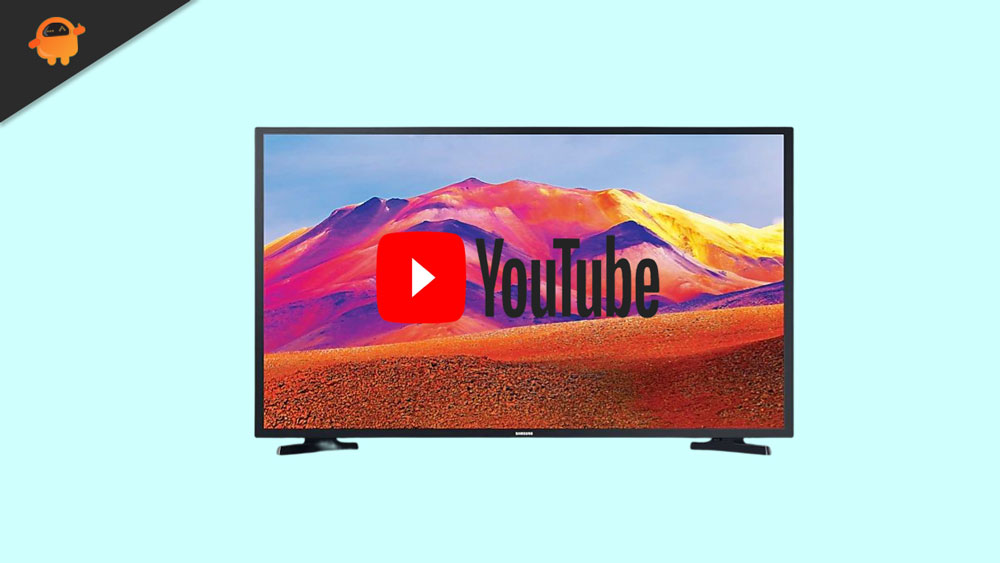 How To Fix Samsung Smart TV YouTube Not Loading or Working
So, here are some fixes that will help you to resolve the Samsung Smart TV YouTube not loading or working issue. Therefore, if you encounter this issue and want to get rid of it, make sure to perform them carefully. So, let's get started with them:
Fix 1: Restart YouTube App
Possibilities are high that due to some bugs or errors occurring due to the cache files stored on your device, your YouTube app may not be able to function properly. Therefore, sometimes, a simple restart is just enough to resolve this type of issue. Hence, it is recommended that you should restart your YouTube app first and check if it starts working or not.
Fix 2: Power Cycle Your TV
So, in case you have restarted your YouTube app and find that the issue is still there and you won't be able to use your YouTube app on your Samsung Smart TV, then power cycling your TV is the best option.
Many users previously reported that when they power cycle their TV, this issue automatically vanishes. So, you must also try this out and check if it helps. Therefore, to do so, you must follow these steps:
Initially, turn off your Samsung Smart TV and remove all the plugs attached to it.

After that, wait for 5-10 minutes before plugging them in.

Then, turn on the power button and boot your TV.

Now, launch the YouTube app to check if the issue gets resolved or not.
Fix 3: Check For App Update
Did you check if your YouTube app is updated or not? Well, possibilities are high that your YouTube app may have some pending updates due to which it is not functioning properly. So, you must try checking if the app has any pending updates or not using these steps:
Initially, press the Menu key using your remote.

After that, tap on the

Settings

and highlight the

App Update

.

Now, choose the YouTube app from the list.

That's it. Now, hit the

update

button.
FIx 4: Make Sure Your Have An Active Internet Connection
To run the YouTube app without any error, you must have to make sure that you have an active internet connection. Yeah! I know you have a WiFi connection, but that doesn't mean that your network is stable. So, to check if your WiFi network is stable or not, go to the Ookla speed test website and test your connection speed.
Then, if you find that the WiFI router is not giving you proper speed, power cycle your router/modem and test the connection speed again. You may also reset your router's setting by pressing the reset button located at the back of your router.
Fix 5: Check YouTube Servers
Possibilities are endless; the YouTube servers may not work properly or are under scheduled maintenance, due to which it may fail to work properly on your Samsung Smart TV. So, to make sure that the servers are working or not, you can simply take a different device and try using the YouTube app.
However, if it works fine on a different device, then this means the servers are working, and your device has an issue with the YouTube app, due to which it is not loading or working.
Fix 6: Update OS
There are chances that your Samsung TV is running on an outdated OS, due to which the app may become incompatible with the new Update. So, you have to make sure that your device OS is updated with the latest one to avoid compatibility issues. Thus, here are the steps that you can follow to check for OS updates:
Firstly, using your TV remote, navigate to

Settings

.

Then, select

Support

.

Now, select

Software Update

.

After that, hit

Update Now

. It will download new updates and install them.
Fix 7: Clear Cache Data
It is worth mentioning that sometimes cache data may also become the main culprit behind why you are getting this issue. So, in case you don't know how to clear the cache data on your Samsung Smart TV, make sure to go with these steps:
Tap the Home button on the remote control of your Samsung smart TV.

Navigate to the

Settings

menu.

Click

Apps >

System apps

.

Then select the YouTube app to clear the cache.

Then tap

Clear cache

.

Finally, tap

OK

.
Fix 8: Reinstall The YouTube App
There are possible chances that some of the YouTube app's installation files may get missing due to which your YouTube app is not loading or working on your Samsung Smart TV. However, to fix this, except for reinstalling the YouTube app, you have no other option. So, in case you don't know how to do it, follow these steps:
First of all, remove the already installed YouTube app from your device (there are no special steps that you have to use to uninstall the app).

After that, press the home button on the remote control.

Then, select

APPS > search icon >

search for

YouTube > Done

.

Now, select the YouTube app from the search result and hit the download button. Once done, install it on your TV and enjoy.
Fix 9: Reset TV
If none of the above-mentioned troubleshooting methods helped you, you must try resetting your Samsung Tv, as many users previously found this method really helpful. So, to do this, you can simply use the steps mentioned below:
Initially, hold down the

Power

button and turn off your device.

Then, turn it on and press the

Menu

button.

After that, navigate to the

Support

.

Then, hit the

Self Diagnosis

button.

Now, select the

Reset

option and enter the

Security Code

. However, most probably, the security code will be

0000

.

That's it. Now, follow the on-screen instruction to reset your TV.
Fix 10: Contact To Samsung Officials
Are you still stuck with the YouTube not loading or working error? Well, don't worry! You still have an option to resolve the issue. Yes, you can simply contact the Samsung officials via email or their official support page and raise your ticket for the complaint.
That's how to fix the Samsung Smart TV YouTube app not loading or working issue. We hope that this guide has helped you fix the problem permanently. But, suppose in case you still have any doubt or queries regarding this topic, comment below and let us know.