Samsung is always known for its top-notched products, but sometime their product may face technical errors due to software. There are many cases that we have already gone through on our website. But today, we are here to talk about users' problems while booting up their Samsung TVs.
Recently, when users turn on their Samsung smartTV, they get stuck on the welcome/startup screen and won't boot. However, the main reasons for this are firmware updates or motherboard issues. But, don't worry, there are several different methods to fix this error; let's see how to fix the Samsung Smart TV stuck on the welcome/startup screen in detail below by performing a few methods.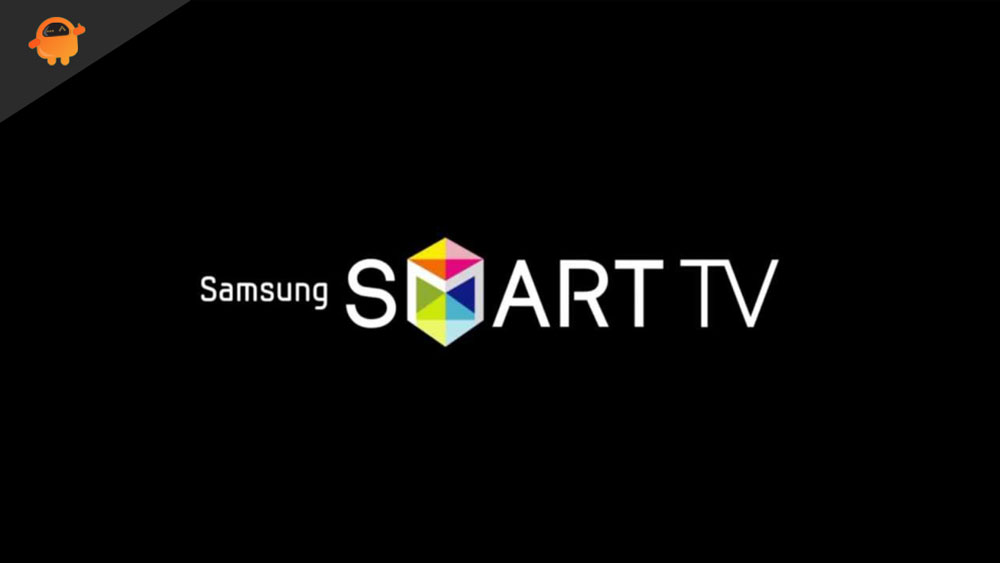 How To Fix Samsung Smart TV Stuck on Welcome/Startup Screen
To fix the Samsung Smart TV stuck on the welcome/startup screen issue, you just have to make sure to perform the fixes we have mentioned further in this guide. Therefore, let's get started with the fixes and see if these fixes help you:
Fix 1: Reboot Your Device
You may be experiencing this issue because of bugs or glitches in your device. These files get stored over time when you visit any page or application. Well, this is basically a caching process done by the system itself; so that you won't have to wait long since it creates a stale copy of your actions.
It is possible, however, for these files to be damaged by some technical error from time to time. What can you do to fix this problem? The simple answer is to reboot your Samsung smart TV to remove those files and give it a fresh start. After that, check if the issue with the stuck welcome screen/startup screen has been resolved.
Fix 2: Check The HDMI Cable
Have you checked the connection between your Samsung smart tv and your HDMI cable? It is very likely that your HDMI cable has some damage or has been cut, which is why you are experiencing this problem.
First, you need to turn off the Samsung smartTV's power switch and unplug the HDMI cable. Next, make sure that your HDMI cable is in good shape, and if it shows any damage or cuts, replace it immediately. As soon as this has been done, verify that the issue has been resolved.
A faulty HDMI cable, however, is most likely to be the cause of this problem. Apparently, many users have reported that the stuck-on welcome/startup screen issue gets resolved after replacing their HDMI cable. But make sure to use a well-known brand HDMI cable, not a local one.
Fix 3: Check All The Wires
It is impossible to rule out all possibilities, which is why you might get this error even after switching HDMI cables. Possibly the cables are damaged due to some damage, which is the cause of the error.
Therefore, you should thoroughly inspect all the cables connected to your Samsung smart tv. If you detect any faults in the cables, then make sure to replace them and check again if the issue has been resolved.
Fix 4: Power Cycle Your Router
There is the possibility that your WiFi may not be providing you with the proper internet speed, resulting in this problem. The main reason for this error is typically a bad internet connection, so we recommend checking your internet connection. Take a look at your internet speed on the Ookla website to find out whether the internet is working or not.
Also, before contacting your ISP, power cycle your router once. It is best to contact your ISP provider and ask them to fix the network issue in your area if you still experience problems after power cycling your router.
Fix 5: Update Firmware
Your Samsung smart tv has been stuck on the welcome logo due to an unstable firmware update. Updating the firmware of your Samsung smart tv will resolve this issue. Install the latest firmware version for your Samsung smart TV by using a USB drive and downloading it to your USB stick.
Also, connect the USB stick to the back of the TV and update the firmware. The Samsung smart TV will no longer be stuck at the welcome/startup screen by updating the firmware.
Fix 6: Wait For Sometime
Unless you are experiencing this issue from the developer's end, this may be due to the servers being in maintenance when you try the above two potential troubleshooting fixes. It is therefore suggested that you wait a little while until then; try watching your favorite content on a different device until the problem is automatically resolved.
Fix 7: Factory Reset Your Samsung TV
As a last resort, we recommend factory resetting your Samsung smart tv if nothing else works. To factory reset your Samsung smart tv, follow these steps:
Remove the power cords from the TV and Samsung smart TV.

Hold the power button on Samsung smart TVs without using a remote.

Once the Samsung smart TV's power button has been held for 30 seconds, release it.

You should wait 10 minutes before plugging back in the TV.

Wait until the Samsung smart tv turns on by pressing and holding the power button.
You will not have to worry about your Samsung smart tv getting stuck on the logo when you turn it on. Once it turns on, it boots up normally and is ready to use or watch.
In the case that this method does not resolve your Samsung smart tv stuck on logo issue, there are other solutions that will fix Samsung smart tv stuck on the startup screen and does not restart or start.
In the case that this method does not resolve your Samsung smart tv stuck welcome/startup screen issue, there are other solutions that will fix Samsung smart tv stuck on welcome/startup screen issue.
Fix 8: Contact To Customer Service
It is possible that an internal issue is causing the problem. Therefore, you cannot fix it yourself in that case. Thus, the best course of action in this scenario is to contact Samsung's official customer service. Make sure to explain everything you are facing to them when you get in touch with them. After that, if it's possible, they will assist you.
So, that's how to fix Samsung smart tv stuck on the welcome/startup screen. We hope that you find this guide helpful. For more info, comment below.