Samsung makes one of the best TVs on the market. The display and the sound quality it offers are too good. But people have been complaining about a peculiar issue where the Samsung TV app store is not working or not downloading apps. If your TV is unable to download apps from the store, don't worry; this article will help you fix this issue.
There are many possibilities for why your Samsung TV app store is not working or facing these issues. But first, confirm that you are unable to download any particular app or you are having problems with every application. If it is happening with a particular app then the problem is with that application only, and it can be fixed from the app developer's side only.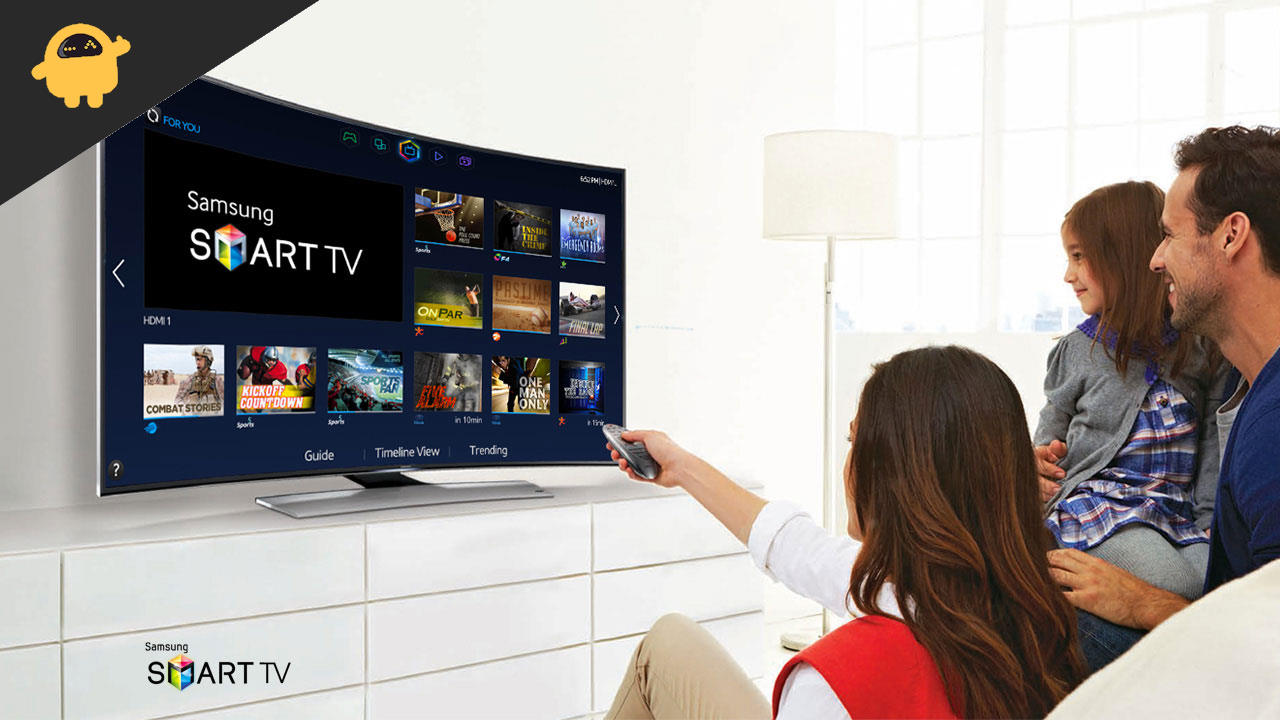 Fix: Samsung TV App Store Not Working / Downloading Apps
These are the common issues behind the Samsung TV app store not working or apps not downloading issue:
Temporary Problem: There might be a possibility that your app store is down and you are unable to download apps. Wait for a few seconds, and it gets fixed itself.
Network Error: If your app store is not opening then your Internet may be down or not working. So keep a check on your Internet too.
Location Error: if you have entered the wrong location in your Samsung TV then the app store can not connect to the server, and it won't open.
Outdated Software: it is advised to update your applications regularly to be on the latest firmware always. Outdated firmware creates issues like this too often.
Now we know what might be the issue with the app store and why it is not opening. But in this section, we will talk about how we are going to fix this.
Method 1: Close and Reopen your App Store
A very common method to apply here. Close your app store and reopen your app store again. This would clear any temporary app downloads cache and will force the app store to re-download the app. Hopefully this will solve the issue, but if not, you may follow the below troubleshooting methods.
Method 2: Power Cycle your TV
Power cycling your electronic devices fixes minor issues. This will remove any electrical signal from the device and will let it cool down for a few seconds. Here is how to do it.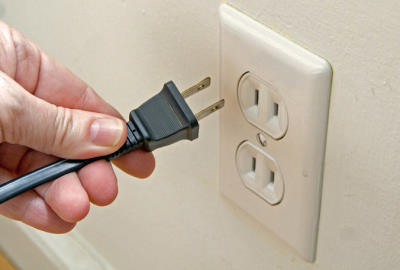 Power off your TV by pressing the power button from the remote.
Unplug the TV from the power socket and wait for a few seconds.
Plug in the TV adapter again in the power socket.
Turn On your TV again and try opening your app store.
This power cycle is the first thing you should try whenever you get problems like these in any electronic device.
Method 3: Check your Internet
Now you have power cycled your TV but the app store won't open or download applications from the Internet is not working. Take any other electronic device and connect it with the same wifi network and see if the Internet is working or not. You can also check the internet with your TV. Here's how:
On your Samsung TV go to smart settings.
Look for wifi and select the wifi tab.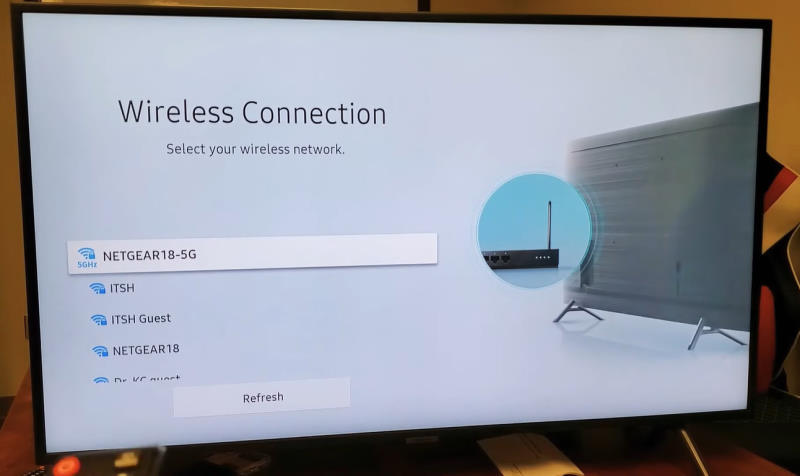 If you are connected to the Internet it will sit connected and secure.
If it is not written there then your Internet is weak or not strong enough for your TV.
Fix your Internet first if it is not reliable for TV use by restarting your router or unplugging and plugging in the LAN cable of your router.
Method 4: Log out and Log in
Usually, the issue of the Samsung TV app store not working or not downloading apps can be due to account issues. So you can re-login to your Samsung store account, to fix this issue. Take control of your remote and log out of your app store and log in again.
Also read: Samsung Smart TV Boot Loop Fix 2022
Hover to the top right of your screen and press on the settings.
Now in the settings, hover over the log-out option and press it.
Once you are logged out, wait for a few minutes.
Log in again and press the OKAY button.
Open your app store you should be able to download your applications from the app store now.
Method 5: Check Your Location
As we have already stated, the wrong location might prevent your app store from connecting with the server. Go to your settings and check your location. Here is how you can check it.
Go to the option of your TV.
Select the location settings (which will be in the middle).
Check if your location is correct if not, enter your correct location.
Go back and try opening your app store.
Method 6: Check for Updates
Outdated TV software might create problems while opening the app store of your Samsung TV. Check if your TV is up to date. If there are updates, download and install them. Here is how you can do that.
Head over to the settings of your Samsung TV.
Scroll down to the bottom and press check for updates.
Wait for the checking, if you are up to date it will say you are up to date.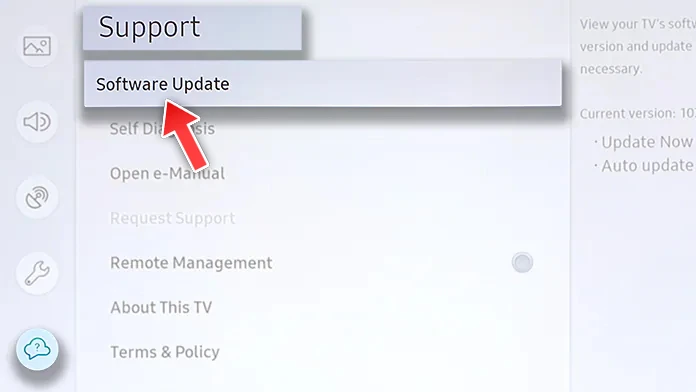 Download software updates if there are any.
Wait for the software to download and install.
Open your App store now to see if the issue is resolved.
Method 7: Reset your TV
This is the last option you can take. Resetting your TV will reset it to the factory settings, and it will fix your App store for sure (Unless there are any hardware issues). But you will lose all your settings and changes you have made. Here is how you can factory reset your TV.
Also read: Fix: Samsung Smart TV No Video Only Audio/Sound
Open settings from the top right corner.
Go to general, you will see the Reset option. Press reset.
It will ask you for a PIN; enter 0000 (default PIN for Samsung).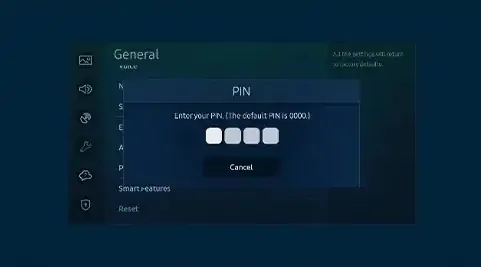 Select Ok and wait for it to get reset.
Your TV will reset to the factory settings.
Once your TV is reset, Put your initials and set up your TV. Log in to the app store and start downloading your applications.
Conclusion
Now the Samsung TV app store issue can be fixed by following the guide. The app store issue can be fixed by following the above-given steps and troubleshooting. You can also try logging in to the app store with a different account to see if that works or not before moving on to complete troubleshooting.