EA Sports FC 24 is a football game developed by EA Vancouver and EA Romania, released on 29th September 2023. It can be played on various platforms including Nintendo Switch, PS4, PS5, Windows, Xbox One, and Xbox Series X/S. The game is community-centric and aims to provide an immersive football gaming experience. However, many players have reported facing issues while launching the game on their Windows PC. If you are also experiencing a similar issue, don't worry. This troubleshooting guide will help you fix the problem and start playing the game in no time. Simply follow the steps mentioned in this guide and you'll be good to go.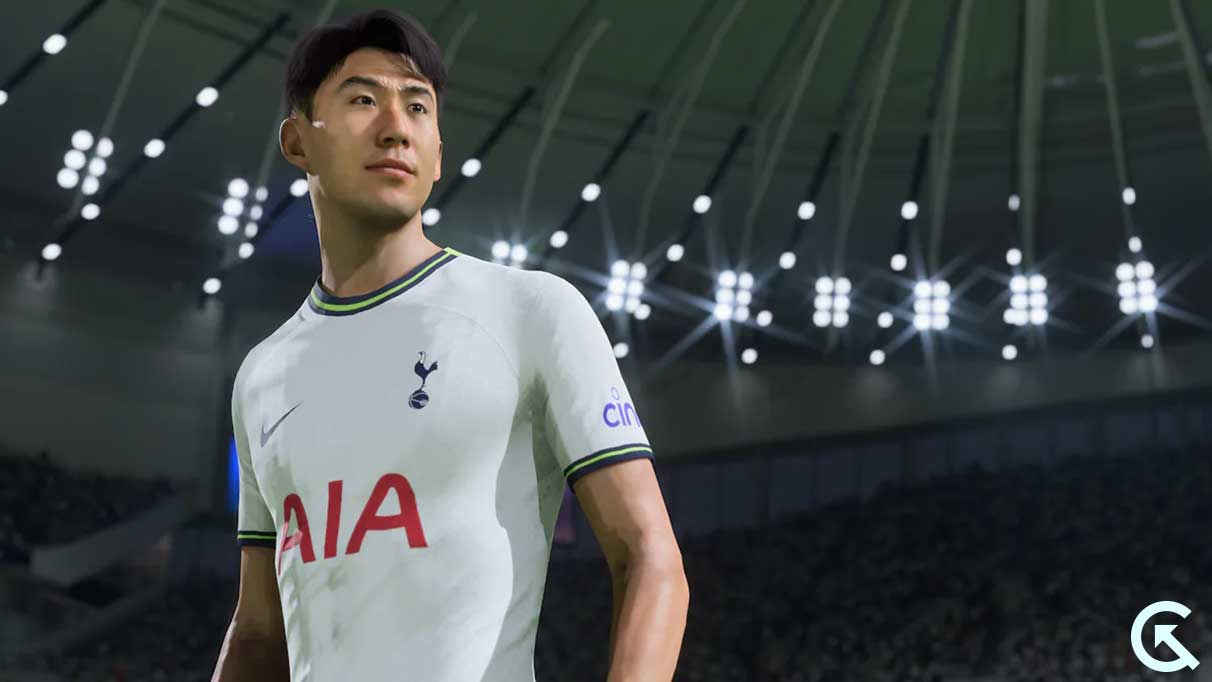 Fix: EA FC 24 Won't Launch or Not Starting on PC
There is no doubt why players are so excited about the AI motion and movement, upgrading skills, dribbling, and defending. I know how frustrating it can be to try and get some game time and get a won't launch or not starting message. Let's look at some of the needed fixes to fix the EA Sports FC 24 won't launch issue.
Fix 1: Restart the PC
Your issue may also be temporary despite this being a temporary solution. It would be best if you restarted your PC and then restarted EA Sports FC 24 before you tried any fix that might affect some settings. As a result, EA Sports FC 24 should no longer display any launching error. The next solution should be tried if the previous one does not work.
Fix 2: Update GPU Drivers
Players reporting the outdated graphics driver seem to be in the majority. The following steps will help you check for graphics driver updates if you're also using an outdated one
Click

Windows + X

to open the

Quick Link Menu

.

Go to

Device Manager >

Double-click

Display adapters.

Click on the dedicated graphics card you would like to use and then right-click it.

You can then click

Update driver > Automatically search for the driver

.

An update will be automatically downloaded and installed whenever it becomes available.

It is necessary to restart the computer in order for the changes to take effect.
Using this troubleshooting method, you should be able to fix the EA Sports FC 24 not launching on PC issue.
Fix 3: Run EA FC 24 as Administrator
An application can be run as an administrator as it will be able to process more quickly on the computer. You might want to try this out if you have EA Sports FC 24's won't launch issue. To get started, follow these steps:
Right-click

the EA Sports FC 24 application and select Properties.

Select the

Compatibility

section in the

Properties

tab.

Here, check the box for

Run as Administrator

.

Last but not least, click

OK

after clicking on

Apply

.
Fix 4: Accessibility Settings
There are a few settings on your PC that might be causing the won't launch issue with EA Sports FC 24. Here are the settings you need to adjust:
Go to Ease of Access in the Settings menu.

Select Display and then choose Simplify and Personalize Windows from the options.

When playing EA Sports FC 24, ensure all animations, transparency, and hide scroll bars are turned off.
You can find this option under the Accessibility menu in Windows 11. It is still necessary to turn off the same settings.
Fix 5: Allow EA Sports FC 24 on the Firewall
Some important features of EA Sports FC 24 may not be accessible due to your antivirus or firewall. The won't launch issue you are experiencing on EA Sports FC 24 may be caused by this. If this happens to you, here's what you can do:
On the Start Menu, click on Settings, then Update & Security.

Select Windows Security from the left-hand menu in the new window.

The Open Window Settings tab will appear once you click on it.

Once the new window has opened, click Firewall and Network Protection.

Ensure that the Allow an app through firewall option is selected, then click on it to open a new window.

Select Allow Another App from the Change Settings menu at the top.

To add the EA Sports FC 24 game to the firewall, use the browse option
Fix 6: Verify Integrity of Game Files
It can be very helpful if your game files are corrupted or missing for unexpected reasons if you are using a game launcher for those situations. Meanwhile, we have observed that corrupted game files are often responsible for the EA Sports FC 24 not launching error. In order to verify the game files, you need to do the following:
For Steam Client:
Click on

Library

in Steam.

From the installed games list, select

EA Sports FC 24

.

Go to

Properties > Local Files

.

Then, using the

Verify Integrity of Game Files

button, you can verify the integrity of your game files.
For Epic Games Launcher:
Open the Epic Games Launcher > Head over to Library.
Now, click on the three dots icon next to EA Sports FC 24.
Make sure the Auto Update option is turned on.
It should automatically install the available update of the game.
For EA App:
Launch the EA App on your computer.
Go to Library > Right-click on EA Sports FC 24.
Select Check for Update > If available, proceed with the same.
It may take some time to complete the update.
Once done, you can reboot the PC to apply changes.
Fix 7: Adjust the Power Option
It is possible that, in some cases, you can improve the performance of your computer by changing its power plan. The EA Sports FC 24 won't launch issue has also been reported to be resolved using the performance option in power mode. Whoever is unfamiliar with the process, here's how to do it:
The first step is to open the

Windows Settings

.

Click on

Power & Battery

.

Click on

Power Mode

.

Click

Performance

.
Fix 8: Set High Priority
It may also be possible to fix the EA Sports FC 24 PC won't launch issue by setting the application to a high priority on Windows PCs. Here are the steps you need to follow to set high priority:
On the Start menu, right-click.

Click on Task Manager.

By right-clicking on your game, you can access its details.

Then select High under Set Priority.
Fix 9: Reinstall The EA Sports FC 24
Have you tried all the fixes, only to find that EA Sports FC 24 PC does not launch? It's okay! You may still have a chance to fix the problem by reinstalling the game, but it is your last option. As a result, you should reinstall EA Sports FC 24 on your computer and see if that solves the problem.
Conclusion:
For players eagerly anticipating EA Sports FC 24, encountering launching issues can be truly disheartening. This guide offers actionable solutions for those facing difficulties starting the game on their Windows PC. If, after following the guide, the problem persists, it may be prudent to await further updates from the developers for a comprehensive resolution.