Network issues are common these days, not only a budget or mid-range devices face these types of issues but the flagship smartphones like OnePlus 8 Pro also face these. We have come with a few works throughs, follow them to get rid of the problem. In the article, we have discussed a few troubleshooting methods to get rid of the Emergency Calls Only Bug on OnePlus 8 Pro.
Problems like these may originate from the hardware, software, or network—which doesn't narrow things down too much. The good news is, there are solutions for all, although the level of difficulty and expense can vary. What does Emergency Calls Only Bug mean? There could be instances when a mobile phone flashes the notification, Emergency Calls Only Bug. That means that there is no SIM inserted, or your phone is unable to read the card.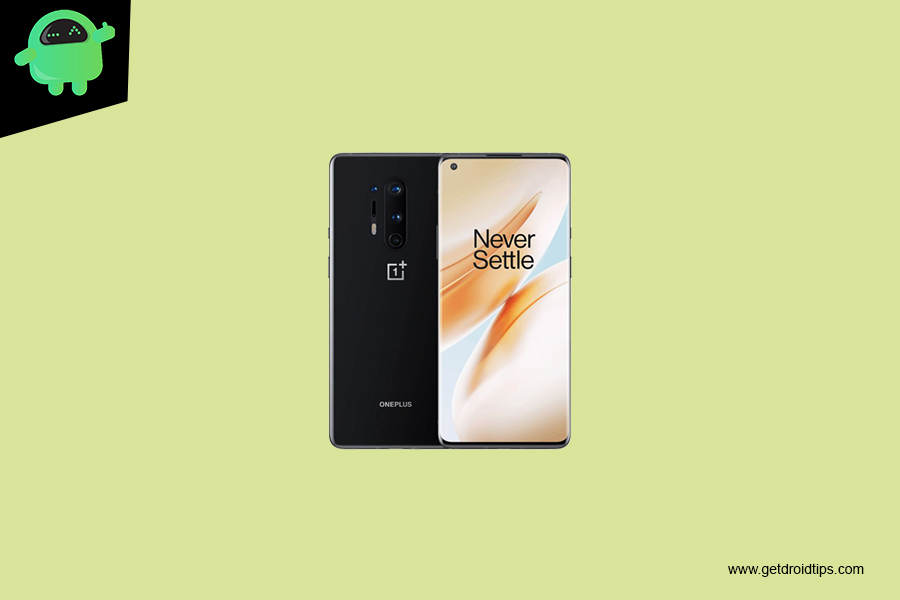 Fix Emergency Calls Only Bug on OnePlus 8 Pro
Verify signal strength
In a lot of network issues, poor or weak signal is to blame. If your OnePlus 8 Pro is showing No Service all the time recently, be sure to check how the signal bars are showing on your device. Anything lower than 3 bars is not good and can indicate a network issue.
If you are inside a building, try to go out and see if No Service goes away. If you are traveling by car, it's possible that you may be transiting a dead spot. What you want to do is to move a known well-covered area. If No service remains, there may be an issue with your OnePlus 8 Pro. Continue troubleshooting it by following the steps below.
Forced Reboot
Well, I think you already know how to restart your phone. So just restart the device and see whether it solves the issue or not. Restarting a device is always an ultimate solution for any issue.
Well if you still need to know how to restart then, here is it: Press your phone's power button. On the screen, tap Restart.
The other way of the reboot is as follows:
Press and hold down the Power and Volume down buttons at the same time.
Hold the Power button down for 10-15 seconds, or until the phone vibrates and restarts.
If the phone turns off let go then press power again for 1-2 seconds to restart the phone.
Remove and Reinsert SIM card
I don't think you need another tutorial to reinstall a sim card in your device. Just remove the sim tray from the device and restart the device and then reinsert it to the device.
Activate the flight mode.
Push Sim eject tool into the circular opening on the SIM card tray to remove it.
Power off the device.
Remove the Sim card from the Sim tray then place it back in.
Push the tray back into the slot.
Boot the device.
Once you've removed the SIM card from the device, wait for a few moments before re-inserting it. This has the effect of refreshing the system without the old cellular settings. Once the SIM card is re-inserted and the phone restarted, your network's configuration should be added automatically.
If you have another phone that can work with your network, you can also try to insert the SIM card to it. This will help you check if there's an issue with the SIM card itself. If the problem returns when you use the SIM card in the second device, you either have an issue with the SIM or with the network. Try getting a new SIM card to see if it's the SIM or the network.
Reset Network Settings
Open the app drawer and then tap Settings.
Then go to System
And then Reset Options.
Now, tap on Reset Wi-Fi, mobile & Bluetooth.
Tap RESET SETTINGS.
Enter your PIN or Password, then tap Next.
Tap RESET SETTINGS again to confirm.
Turn OFF Fixed Dialing[Prepaid Users]
Fixed dialing services may sometimes interfere with regular network functions. If you have fixed dialing on your account, try to disable it and see if that will make a difference.
Toggle Airplane Mode
Pull down the notification bar from the top.
Find the Airplane Mode icon and tap it.
After a few moments, tap it again.
Change network mode
Sometimes, changing a device's network mode from, say, 4G LTE to 3G can get rid of network problems. If you haven't tried doing this as of this point, here are the steps to follow:
Open the app drawer and then tap Settings.
Tap Wifi & Internet.
And then Tap SIM & network.
Tap Network mode and select 3G or 2G.
Restart the device and repeat steps 1-3.
Tap 4G or LTE or auto-connect to return to the original configuration.
Manually disconnect from the network
Open the app drawer and then tap Settings.
Tap Wifi & Internet.
And then Tap SIM & network.
Tap Network operators.
Tap Select manually.
Wait for your device to search for networks.
Once it's done searching, select another network to connect to. For example, if you're on T-Mobile, pick AT&T or any other network.
Your phone will be forced to return with an error because it won't be able to register successfully.
Afterward, select your network again and see if your device will now be able to re-register and fix the bug.
Verify IMEI
Open the dialer (Phone) app.
Enter the code: (*#06#).
If the IMEI says Null, that means that the EFS folder may be corrupted, or may have been blocked. In this case, you can try to flash the firmware and see if that will restore the default EFS folder.


Warning

Flashing is a risky procedure and can lead to other issues if not done correctly.

If flashing won't work, your device will never be able to connect to any network.
Troubleshoot apps in Safe Mode
In case you don't know what is safe mode, in safe mode, the system temporarily disable all third-party applications you installed on your device. By doing this we can figure out which app is occurring the problem. Follow the below step to turn Safe Mode on:
Turn OFF the OnePlus device.
Press and hold the Power button.
On the screen, press and hold Power off.
Tap Ok to reboot into Safe mode.
After figuring out the apps which are creating the problem, follow the below steps to uninstall it(if required):
Open the app drawer and then tap Settings.
Tap on Apps & Notification.
Now, tap on See all apps.
Tap on an app, then tap Uninstall.
Tap Ok to continue.
Install Latest Software Updates
Sometimes the glitch is with outdated software updates, installing software updates can solve the overheating issues in your OnePlus 8 Pro.
Open the app drawer and then tap Settings.
Scroll down and tap on System.
And then tap on System Updates.
If a system update is available, you'll see the option on the screen. Tap Download and Install.
If your system is up to date, you will see a message stating that the system is up to date.
Here are a few things that are needed to take care while updating your OnePlus 8 Pro or any device:
Your device must be connected to the internet.
Your device must have enough space to download the update.
Your device should have enough charge, more than 50% to install the update.
Clear Cache from Recovery Mode
In case you don't know what is recovery, the first thing the bootloader rings up is the recovery. Recovery Mode refers to a special bootable partition, which contains a recovery application installed in it. And you can fix some problems with your phone. Follow the steps to clear cache from recovery mode:
Switch off your OnePlus device.
Now press and hold the Power and Volume Down buttons simultaneously until you see the recovery mode options on your device.
Once you see the recovery options, you can let go of the two buttons.
The Recovery screen menu will now appear.
Use the Volume button to go to Wipe Cache Partition then press the Power button to confirm the selection.
Wait until your device wipes out all cache or temporary data from the system partition.
Press the Power button again to reboot the device.
This clears all the temporary data from the device. And then it works like new.
Reset Your Device
Disclaimer
Factory reset will delete everything, so you want to make sure that you create a copy of your data such as photos, videos, documents, texts, etc. ahead of time.
Factory Reset
Open the app drawer and then tap Settings.
Tap on then tap on System.
Now, tap on Reset options
Tap Erase all data (factory reset).
Finally, tap on RESET PHONE.
Don't select the internal storage checkbox. Select it only if you are sure you have backed up everything on internal storage, including photos and videos, music, documents, and other files.
Tap the ERASE EVERYTHING button now and let the phone do its thing.
The device would restart automatically after performing the factory reset.
Hard Reset
First, power off your phone normally.
To turn it on, press and hold the Volume up + Power buttons simultaneously.
Don't release them until you see the OnePlus logo on the screen.
Tap on the 'Wipe data/Factory reset' option.
Now tap on the 'Wipe data/Factory reset' option to confirm your selection.
The phone will reset and on the new screen, use the Volume up button to scroll to the 'Reboot system now.' This will reboot your phone normally and that's it!
Contact your carrier
No Service bug can be caused by an issue from your network operator so you won't be able to fix it on your end at all. Talk to your carrier and let them check the problem if nothing is fixed after a factory reset.
Conclusion
These were the few methods to troubleshoot the problem/issues you were facing with your OnePlus 8 Pro. Additionally, you can always contact tech support or visit your local OnePlus store or Service Center so a qualified Samsung technician can examine the issue.
Do you own an OnePlus Device, or any Android device and need these types of simple tutorials? Then stay tunned to GetDroidTips' Android Tips & Tricks column because many simple tutorials for OnePlus are coming soon.

If you have any queries regarding this, the comment section always available for you.