ARCore is the next generation framework that will bring the amazing augmented reality to Android smartphones. Also, as of now, an APK called Just A Line which is based on Augmented reality has now been released a month ago. In this post, we will tell you how you can enable ARCore on any Android phone that you may use. Also, with that, we bring you the APK for AR supportive sticker set. Currently, only limited phones such as the Pixel devices support the functions of AR. Pixel devices come with Google Cam that plays a major role in shaping up the augmented reality for the device.
In this tutorial, we will show you how to install the ARCore on any Android device. ARCore gives the user a completely new way of augmented reality experience. Its Motion Technology feature tracks your device's camera to identify points and then track how these points move over a period of time. Integrating the virtual content with the real world is done using three different technology: motion tracking, environmental understanding, and light estimation.
If the above technical jargons seem to difficult to understand, then let us focus on the practicality aspect. Some of its most common applications are included in the Pokemon Go game. On the other hand, you could also fiddle out with this feature, just for fun. These include placing a dinosaur on your laptop, spilling a cup of tea on your bed and many such interesting 3D moving imagery, with added sound as well. So if all these sounds interesting, here is how you could try it out on your Android devices. Follow along.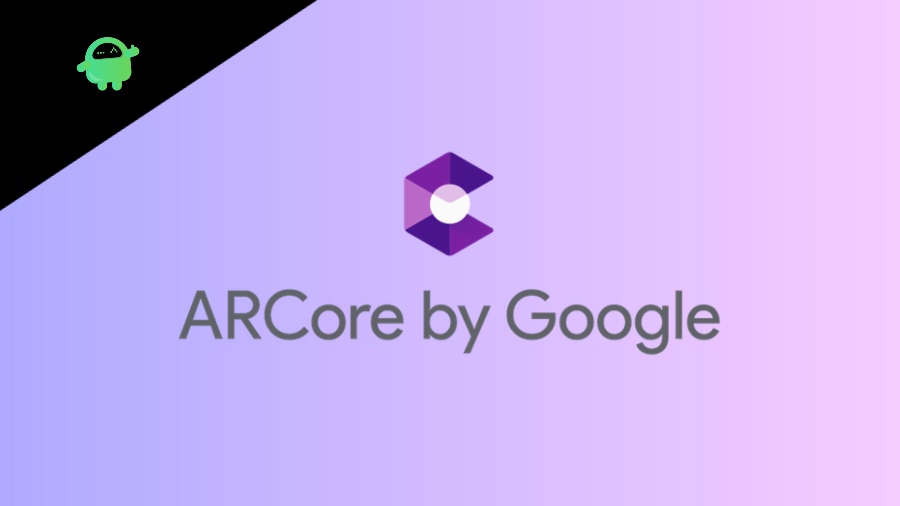 How to Install ARCore on Any Android Device
During the initial phases, the ARCore was only supported on a handful of Pixel devices. However, now we are seeing the list has been expanded to include a plethora of other devices from different OEMs. Here's the complete list released by Google on the devices that supports ARCore.
So this in this guide, we will be sharing three different methods to try out ARCore on Android. In the first section, we will show the steps for those devices that officially support ARCore. Next up, we will list the steps for unsupported devices, but it will be a non-root method. And the third method is for the users to have a rooted device. So with that in mind, here are the required steps. Once you have installed the ARCore on your Android device, move over to the next section to try out the ARCore and get yourself immerse in the AR experiences.
STEP 1: Installing ARCore on Android
Follow one of the three methods to install the ARCore on your device.
Method 1: Officially Supported Devices
If your device belongs to the above list, then the good news is that ARCore should automatically be installed on your device. if it isn't you could easily do so from the Play Store. Just download and install it as you do for any other APK.
[googleplay url="https://play.google.com/store/apps/details?id=com.google.ar.unity.ddelements&hl=en"]
Method 2: Non Root Method for Unsupported Devices
Next up, there's the non-root method. So if your device isn't part of the official support list and your device isn't rooted, then you could try this method. It has been made possible thanks to the ARCore for All project on Github. However, mileage may vary.
Some of the times I experienced app crashing while in some devices it was having trouble running it. Anyways, if you wish to try it out, follow the below steps, or if you have a rooted device, it is highly recommended to move over to the next method.
First of all, download and install Tango Core (the modified ARCore app) on your Android device.
Next up, download and install the Hello AR app. Since you are downloading both these apps outside of Play Store, make sure to enable Unknown Sources as well.
Finally, launch both these apps and grant it all the necessary permissions for it to run properly.
Method 3: Root Method for Unsupported Devices.
If you are having a rooted device, then you should go for this method of enabling the ARCore on your Android device. Follow the below steps:
Open the Magisk Manager app on your Android device.
Tap on the hamburger menu situated at the top and select Downloads.
Type in ARCore and select ARCore/Playground Patcher from the list.

Now click on the Download icon situated at the right and tap on the Install option.
The installation will be completed in a few seconds. Once it does, tap on the Reboot Now button situated at the bottom right.
STEP 2: Try out the AR
Now that you have successfully installed the ARCore on your Android device, it's time to give it a shot.
If your device officially supports it, then launch your Camera and you could find the AR Stickers section, most probably in Settings.

However, if it isn't there or you have gone for an unofficial method to install ARCore, then head over to the Play Store.
There are tons of fo AR Contents developed by Google Just install it and try it away. Just head over to the Developed by Google page on Play Store and try out all the AR contents!

Conclusion
With that, we conclude this guide on how to install ARCore on any Android device. We have shared three different methods: the official one, for rooted and for the unrooted device. Furthermore, we also shared some of the AR contents developed exclusively by Google. Go ahead and give them a shot. Do let us know in the comments which one turns out to be your favorite. On that note, here are some iPhone Tips and Tricks, PC tips and tricks, and Android Tips and Tricks that you should check out as well.