VoWiFi is one of the features that we are seeing OEMs enabling on their compatible phones via OTA. Asus has also joined this bandwagon and with the latest update for the Asus ROG Phone 2, it has enabled this feature finally for the Reliance Jio network. Note that the changelog itself does not mention anything related to VoWiFi or WiFi Calling feature for the ROG Phone 2 but, there are several reports on Reddit where users have claimed that this update enables this new WiFi calling feature for the device. The update version that we are talking about here is 17.0230.2002.32 that went live for the phone a few days ago.
You can check the changelog below, though the update brings a lot of bugfixes for the ROG Phone 2, there is no mention of VoWiFi or WiFi calling being enabled for the phone.
Changelog
Improved Item:
1.Fixed the problem where you can use AirTriggers squeeze functions when opening some games in the landscape mode
2.Fixed the problem where ASUS ZenScreen MB16AMT external screen can not be touched
3.Fixed the issue where icon shape setting in developer options do not work
4.Fixed the problem where time info on the status bar disappeared when receiving a call and unlocking the device
5.Fixed the problem where startup time is occasionally too long
6.Fixed setup wizard not completing issue
7.Removed Twitch streaming function in Game Genie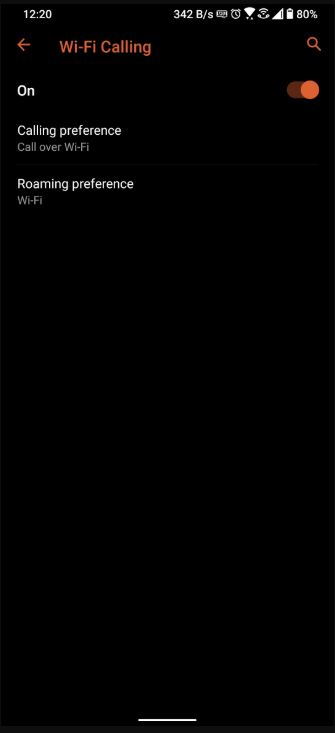 As we have mentioned earlier, that as per the user reports, this VoWiFi feature is currently limited to the Reliance Jio network and Airtel support is yet to arrive for the device. And if you are wondering on how you can enable this WiFi calling feature on your Asus ROG Phone 2, then you can follow the guide below, to enable this feature manually on your phone:
Enable VoWiFi
Head over to Settings
Then go to Network and internet
Go to Mobile Network
And finally, select WiFi Calling.