Epic Games send out a verification code to the user's registered Email address as part of the two-factor authentication in terms of logging in. Without the security code, no user can log into his account in Epic Games, and without logging in, no user plays the games either. So not receiving the confirmation mail or the mail with the security code is a significant issue for players who often play titles from Epic games.
If you have recently logged into your account, you won't see the option of logging in again unless it is a new device entirely. But if it has been a while since you last logged into your Epic Games account, Epic Games will ask you to log in again and that's when you will need to security code you would on your mail. So if you are someone struggling to receive this mail with the security code, you should try the solutions mentioned below. Certainly one of them will solve your problem. So without any further ado, let's get into it.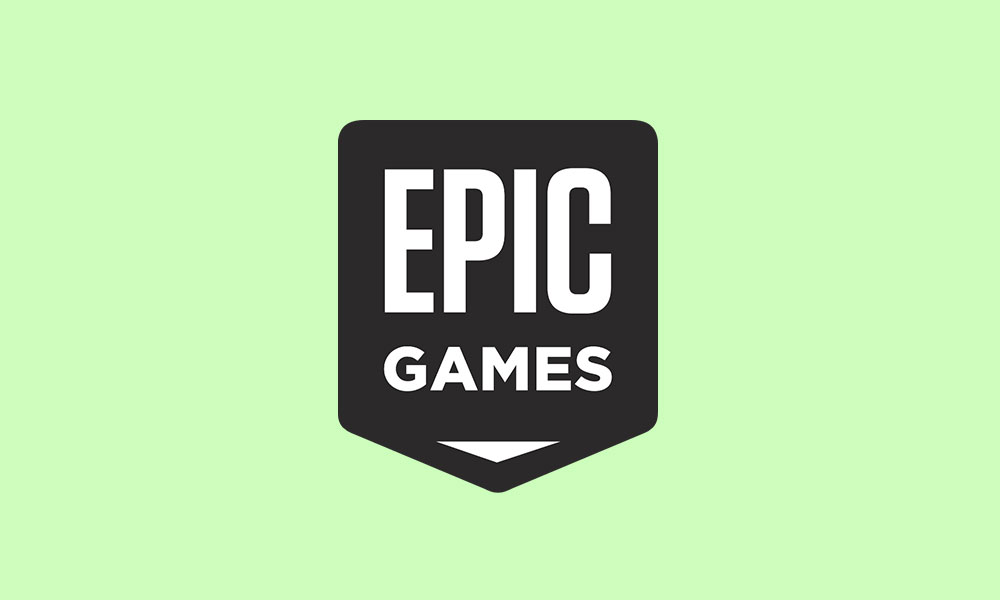 How to Fix Epic Games Verification Email Not Sending?
Verification Emails sometimes do take a while to be received by the end user, and sometimes this delay could extend to 30 minutes as well. But not receiving the mail entirely is an unusual problem. The best-case scenario is you have a connection issue, and the worst-case scenario is that your account is temporarily banned for some reason. Well, whatever may be the case, let's take a look at the solutions here.
Check the entered Email address:
When trying to log in to your Epic Games account, you will be asked to enter your Email address as your username. Ensure that there are no misspellings here, as this could lead to the mail going over to some other person. So check the Email address you are entering and verify that it is indeed your Email address and nobody else's.
Once you have verified this, try again. If it still does not work, try the next fix.
Check Spam Folder:
Services like Gmail come with a Spam folder where ad and promotional mail are forwarded automatically to keep your mail feed clean. But sometimes, this feature could also result in your important emails getting forwarded to spam. That could be the case with Epic Games' confirmation Email too. So check the spam folder on your mail inbox and check whether there is any mail from Epic Games.
If nothing is in the spam folder, move on to the next solution.
Use your Email:
Epic Games has described in several articles that users should use mail addresses that personally belong to them. Using another mail address provided by a university or company could result in the end-user not receiving any mail. If that is the case while setting up the Email, you must add your email address to Epic Games.
Navigate to the Epic page.
Click on the steps here link that talks about a workaround.
Fill out the form and enter your new or alternate email address here.
Click on the Password & Security tab.
Scroll down and turn on the toggle for Email Authentication.
Now you will receive all your verification emails on the new alternate account.
If you can't add the new alternate address with this method, try the next fix.
Check your 2FA setup:
There are different modes of two-factor authentication that a user can set up. One is with the app, one with SMS, and the other with Email. If your 2FA is enabled for app or SMS, you won't receive the mail. In that scenario, you need to check your authenticator app or SMS inbox, and you will find the confirmation code there. If you want to change it to Email, you can also do that. But for now, you must use the code you get as SMS or on your authenticator application.
If this solution does not work for you, try the next fix.
Check internet connection:
It is common with almost any application that requires internet access; the first thing you need to look at is your internet connection. Open up other apps like Youtube or Chrome and check whether you can open up pages or videos or not. If everything on the other apps is working fine, check your Email app settings page to see whether the app is allowed to access the internet or not. If it has all the necessary permissions and the internet is working fine in other apps, too, then you can move on to the other solutions in this guide.
Disable VPN:
If you are using a VPN client to connect to the Epic Games servers, then there is a chance that Epic Games has detected it. In such a scenario, Epic Games could restrict your connection for any more content. So your only option here is to disable the VPN client.
Again, if you use a corporate or educational institution or any similar organization's Proxy server, Epic Games will block you out here too. So, you will also have to disable your Proxy and try to reconnect without the Proxy.
If turning off VPN, or Proxy did not work out for you, or you simply don't use any of these to connect to the internet, try the next fix mentioned below.
Check Epic Games Status:
Visit the Epic Games website and social media handles and check for any server outage issues. If the servers are down, you might face different issues while logging in. If there is a server issue, you have to wait it out. You have to wait until the site's developers fix the problem. Once the servers are active again, try using the site again. It should work fine.
Some sites like Downdetector could help you check the status much more easily.
If the server status is active, but you still have usage issues, try the final solution.
Contact Epic Games:
If none of the solutions mentioned above worked for you, try contacting the customer support of Epic Games. If there is anything wrong with your account, they will inform you about it and even possibly fix it. So contact them via call or Email and they should be able to resolve your Email issue completely.
So these are all the solutions to fix the Epic Games verification Email not sending issue. If you have any questions or queries about this article, comment below, and we will get back to you. Also, check out our other articles on iPhone tips and tricks, Android tips and tricks, PC tips and tricks, and much more for more helpful information.