In the fantasy role-playing video game Honkai Star Rail, players take control of one of up to four characters that work as a team. In the game, the character advancement depends upon reaching the Equilibrium Level 2. It helps in upgrading possibilities and improves the rewards. In most of the video games, the ideas of harmony and balance may seem like a foreign concept, but not in HoYoverse. You may now find a balance between their character's strength and the difficulty of their opponent all because of the addition of Equilibrium Levels. Like a seesaw, as your Equilibrium Level rises, the opponents are harder to defeat but the rewards you will get are more worthwhile.
If you are someone who is looking for how to get the Equilibrium Level 2, then don't worry because we are here with a guide that will help you with it. In this guide, we will discuss about how you can get the Equilibrium Level 2 in Honkai Star Rail. So, read the complete guide to know about it. And now, let's start the guide without wasting any time.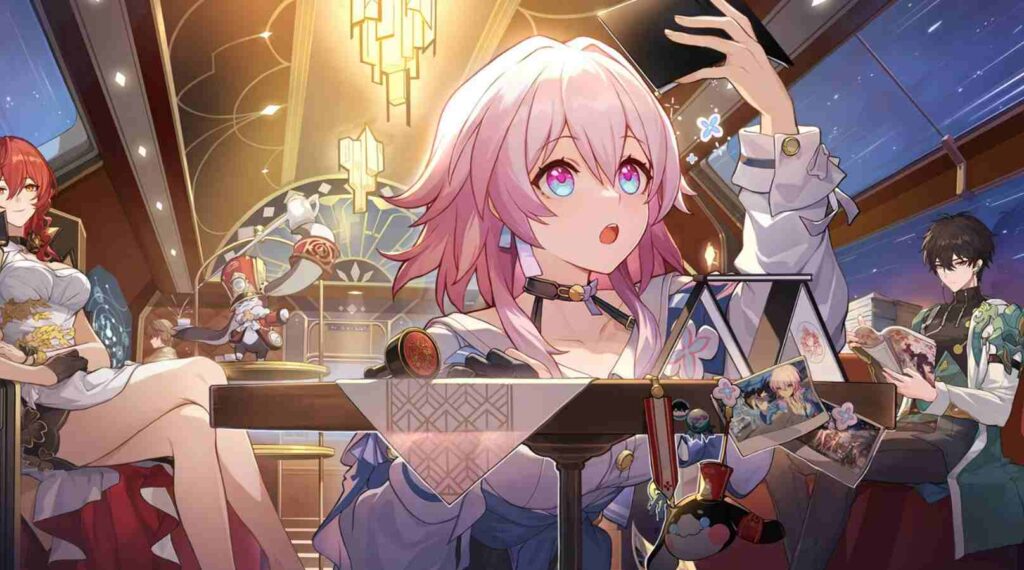 How Can You Get Equilibrium Level 2 in Honkai Star Rail?
To see the rules, Trailblazers will have to click on the "i" next to Equilibrium Level in the pause menu. You can check the requirements of all levels below down.
Trailblaze Level 20
Trailblaze Level 30
Trailblaze Level 40
Trailblaze Level 50
Trailblaze Level 60
Trailblaze Level 65
As you are looking for the Equilibrium Level 2, it means you have completed the first level. So, now you need to be Trailbaze Level 30 and above. Below down we have mentioned some suggestions that you should follow to increase the Trailblaze Levels.
You should complete the Trailblaze, Daily, and Adventure Missions
You must clear the Calyx challenges
You must complete your daily Training tasks
You should complete the Operation Briefings
As to reach this point, you will be completing a number of missions, there is a possibility that you have completed a plenty of Trailblaze levels.
Now, let's check out how you can complete the Trial of Equilibrium: Part Two.
How You Can Complete The Trial Of Equilibrium: Part Two in Honkai Star Rail?
The Trial of Equilibrium: Part Two is basically a battle that will take place at the Corridor of Fading Echoes. So, you must take enough time to level up your team, equip good Relics and Light Cones, and pick a good lineup to breeze through the upcoming battles. Once you are prepared, accept the Trial of Equilibrium to get started.
You will have to face the two Level 39 Imaginary Weavers and one Level 39 Guardian Shadow. If you are properly geared and you should take advantage of shields or healing whenever convenient so that it will not be difficult for you. After that, the first battle will be completed. Get relaxed, but there is one more battle that you will have to complete.
In the second battle, players from the Honkai Star Rail have to face a battle against a Level 39 Stormbringer, an Everwinter Shadewalker, and an Incineration Shadewalker. Once the players will complete this task, they will get access to Stagnant Shadows.
Finally, you are now at the Equilibrium Level 2 in Honkai Star Rail. Now you can raise your characters at Ascension Level 3, and also you may simply farm Ascension Materials. The number of Technique Points for Trailblazers is likewise up to five. However, these prizes are rather nice.
Also, in order to access even more content, the Trailblazers will have to grind out more Trailblaze Levels. You must keep in mind that you will have to play through the main story if you want to unlock everything and avoid getting anything that might be withheld from you. Moreover, if compared to Level 1, the Equilibrium Level 2 in Honkai Star Rail will provide you with good prizes from Calyxs, Cavern of Corrosion, etc.
Conclusion
This was all for the guide on How Can You Get Equilibrium Level 2 in Honkai Star Rail. We hope that with the help of this guide, you were able to know about it. If you want more such helpful guides, then do check out our website. Also, if you have any queries or any questions, then feel free to mention them in the comment section below. So that, we can help you in fixing them and provide you with a guide on it.