Micro SD cards are already popular with smartphone users as most smartphone devices come with external storage options. When it comes to TransFlash cards, the technology is essentially the same as both types of cards are used in smartphones and digital gadgets like cameras, laptops etc. So should you buy a TransFlash card or micro SD card, today we will find out.
TransFlash cards were first introduced in 2004 by a research initiative of Sandisk. TransFlash cards are also known as T-Flash cards and they can be used in the place of MicroSD cards. So are these new generation T-Flash cards similar to Micro SD cards? Well as per the specifications and compatibility, the features and storage capabilities of both the cards are the same. However, there are just a few micro-changes when it comes to the practical use of these cards.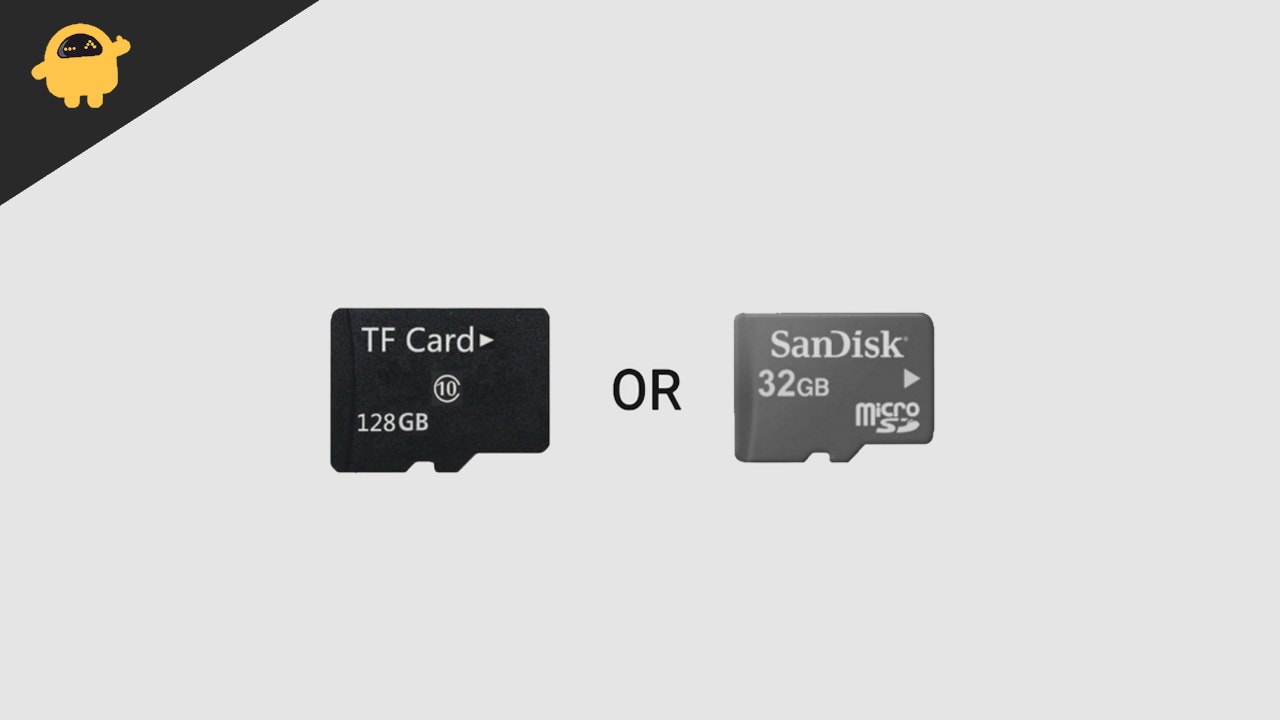 What is TF (TransFlash) Card and How is it Different from Micro SD?
TransFlash cards are commonly known as TF cards and very popular in the market at the moment. There are a lot of misconceptions in the market regarding these two types of cards. Most people believe that TransFlash cards facilitate more speed and faster software processes. However, this is not true as both cards facilitate faster speeds on all digital devices.
When the first TF cards came into the market, they offered lightning transfer speeds. But since 2014, Micro SD cards came with competitive transfer speeds. Now you can see most of the Micro SD cards with fast speed.
Difference Between Micro SD cards TransFlash Card
As we said earlier, both the card technologies are essentially the same. However, when it comes to usability, there are a few changes which you need to keep in mind.
| | | |
| --- | --- | --- |
| | TransFlash Cards | Micro SD cards |
| Size available | 128 MB, 256 MB, 512 MB, 1 GB, 2 GB, 4GB, 6 GB, 8 GB, 16 GB, 32 GB and 64GB. | 128 MB, 256 MB, 512 MB, 1 GB, 2 GB, 4GB, 6 GB, 8 GB, 16 GB, 32 GB, 64GB, 128GB, 512 GB and 1TB. |
| Technology | NAND MLC upgrade | Semiconductor flash memory device |
| Introduction year | 2004 by Sandisk | 2005 by Digital Storage Organization SD Card Association |
| Maximum storage capacity | 128 GB | 2 TB |
| Compatibility | Digital devices – Smartphones, media players, cameras, etc. | Digital devices – Smartphones, media players, cameras, etc. |
| Maximum speed | 167 MB/s | 300 MB/s |
SDIO mode: This mode means that the card can perform tasks unrelated to memory, such as Bluetooth, GPS, NFC. Most Transflash cards do not have this functionality.
Which card should I Buy for my device?
When it comes to the practical use of these cards, both are essentially the same. Both these cards support the majority of your devices such as smartphones, mobiles, media players, cameras etc. However, an SD card cannot be converted to a TF card whereas a TF card can be converted to an SD card by using a TF card plug adapter. So TF cards have more compatibility as you can always buy an adapter. But in 2021, most devices support both the technology and you won't have any issues with compatibility until and unless you're using very old (2006-2015) hardware.
Conclusion
So in a nutshell, you can buy any of these cards and they will perform the same. However, Micro SD cards are more popular in the market and come at a competitive price. So if you are confused between the two, buy a Micro SD card.