Recently, Instagram's head Adam Mosseri has mentioned that "We're No Longer a Photo-Sharing App." In the last few years, Instagram has become one of the popular social media platforms as a photo-sharing platform owned by Facebook. It offers Stories like Facebook, Reels video, posts, live video, etc., apart from a couple of useful features and settings. But some users are searching How to Disable Replies for Instagram Stories.
Well, that's quite obvious because if you're a well-known or recently growing content creator or a public figure, then the chances are high enough that you're getting a lot of unwanted responses all the time on Instagram Stories that you've uploaded. In that scenario, the first thing you should do is turn off the replies section for followers or visitors on your Instagram Stories.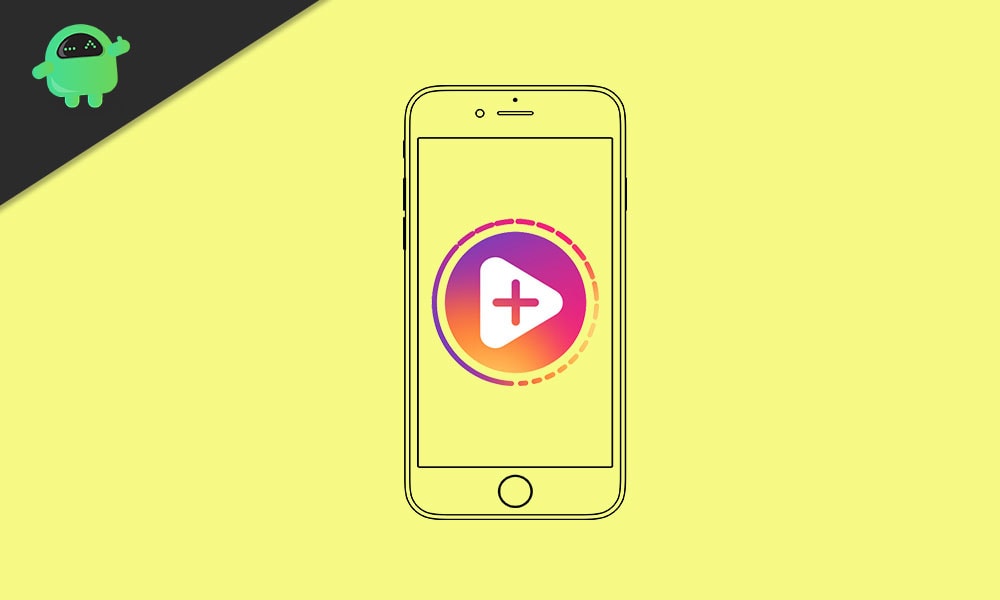 How to Disable Replies or Comments on Instagram Stories
Luckily, Instagram offers you to do so from the profile settings quite easily. So, if you're interested in turning off the replies section for IG Stories, then follow the steps below.
First of all, make sure that you're using the latest version of the Instagram app on your iPhone or iPad.
So, open the Instagram app > Tap on your Profile from the bottom-right corner.
Now, tap on the three horizontal lines (hamburger menu icon) from the top-right corner.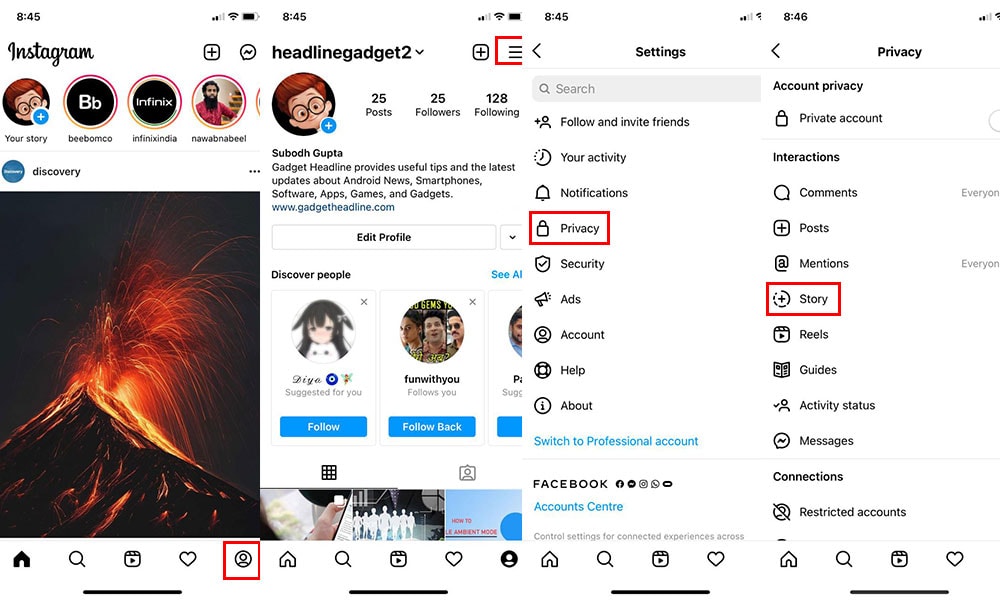 A new pop-up menu will appear > Just tap on Settings.
From the settings menu, tap on Privacy > Tap on Story from Interactions.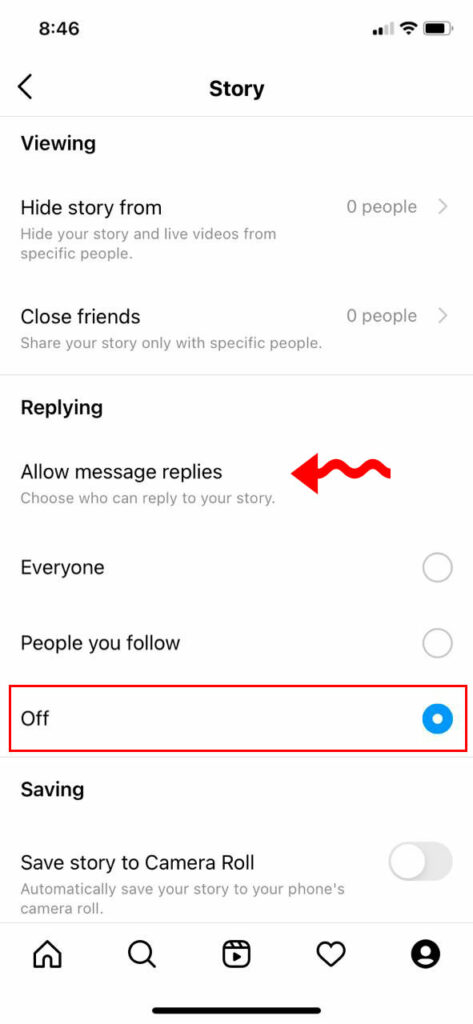 Under the 'Allow Replies and Reactions' section, make sure to tap/select "Off".
You're done. Now this will turn off the replies section of IG Stories for everyone.
However, Instagram lets you choose between two other options for your Stories replies and reactions, such as Your Followers or Followers You Follow Back. All of these filters will avoid most of the unnecessary or even spam comments or reactions on your Instagram Stories whatsoever.
That means now you don't have to worry about the flooded comments and reactions to your Instagram Stories that you've posted. It's also worth mentioning that still, your followers will be able to send you private messages or ping you unless you've turned off the basic message request option from your account settings.
That's it, guys. We assume this guide was helpful to you. For further queries, let us know in the comment below.