The latest iteration of iOS dubbed the iOS 14 has recently been released. Along the same lines, the iPadOS 14 and watchOS 7 have also seen the lights of the day. With this, there has been a slew of new features including theApp Library, Home Screen Widgets, Picture in picture, Translate App, Car Keys, and Car Play, Automatic device switching, etc. Likewise, there have been some changes and improvements to Siri, Privacy among others. However, there's one issue that still needs addressing. Quite a few iPhone users are complaining that Facetime automatically disconnects from the WiFi network and switches over to LTE.
This could happen anytime, whether you are receiving a call or dialing someone. Furthermore, what is even strange is the fact that this error has been there since the initial days of iOS 13. And this issue seems to be affecting quite a lot of users. Someone posted a similar problem on Apple's Forum and more than 2000 people notified about facing the same issues. So this seems to be bugging quite a few users and hence need immediate attention. This guide will show you a workaround that will make your iPhone stick to the WiFi network, and wouldn't switch over to LTE while the Facetime is in progress. Here is everything you need to be aware of to fix this issue.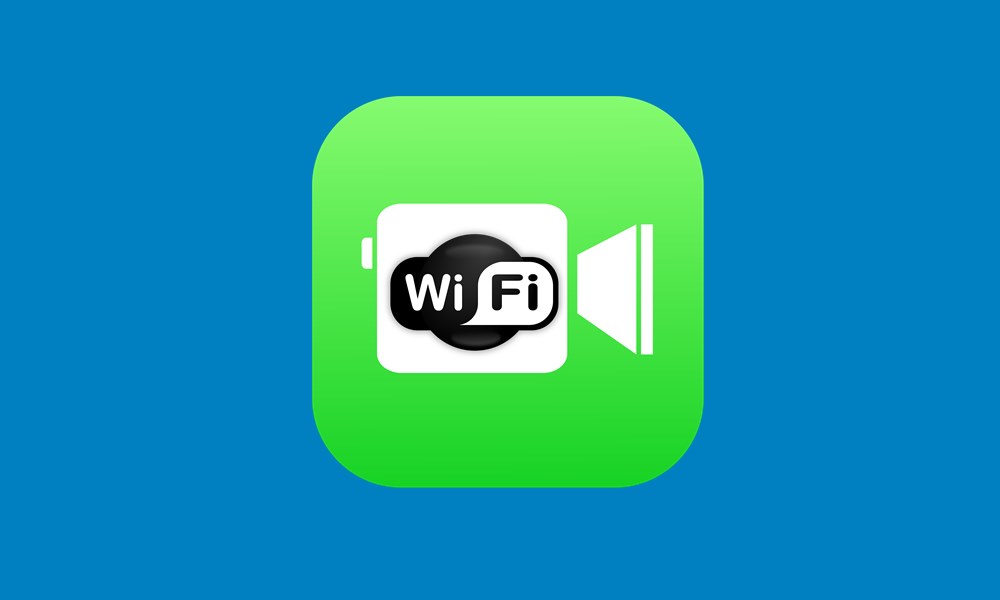 How to Make Facetime Stick to WiFi and not Switch over to LTE
The below image is enough to signify the far-reaching effects that this issue has. Quite a few users seem to be getting bugged by this error as of late. The thing is not everyone is having an unlimited data pack. So when the app automatically switches itself from WiFi to a cellular network, it is consuming unnecessary data, that could have been avoided in the first place.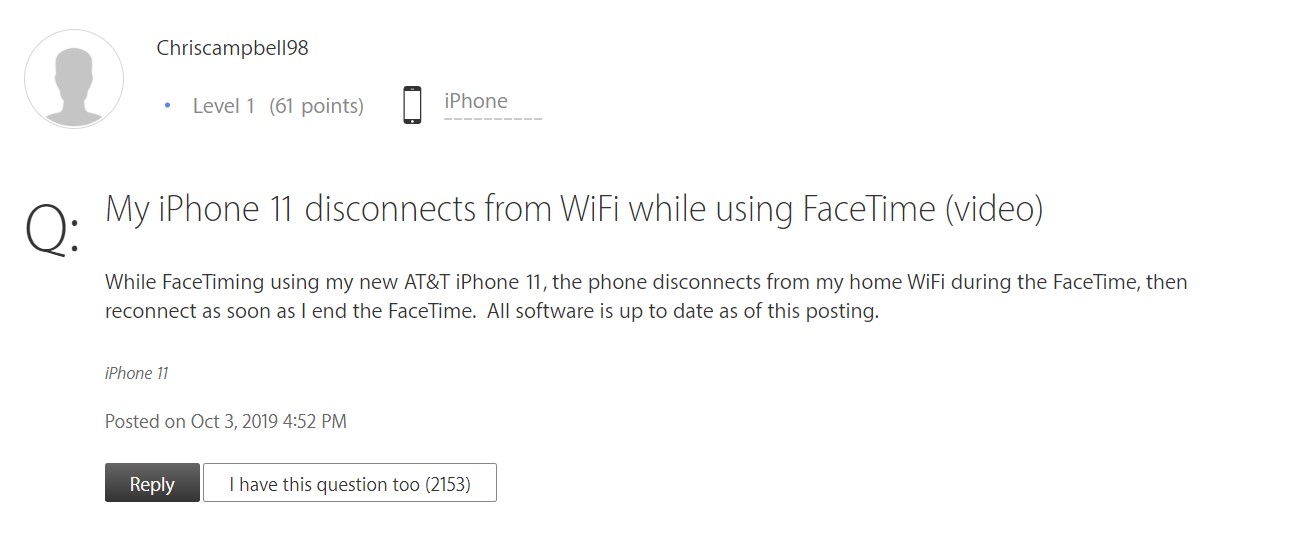 Furthermore, WiFi connections are usually more stable and faster than cellular data. As a result, when the app switches to the latter, you might experience lags and audio issues during the calls. Owing to all these issues, people are looking for ways to make Facetime stick to the WiFi network and not switch to mobile data.
Fortunately, unlike the error, the fix is pretty easy to understand and execute. All that you need to do is disable the cellular data. Once that is done, your iPhone will have no option but to carry on with the WiFi network. But this will lead to a pretty genuine concern as well. Why do you need to turn off the cellular data for the entire device when only one single app is causing this issue?
Well, this concern is very much justified. So rather than simply turning off the mobile data for the entire device, Apple provides a pretty handy workaround. You could disable the cellular data connection on a per-app basis. This way, we will be able to block the connection just for the Facetime app while the other apps could make full use of the data if they wish. Here is how it could be done.
Instruction Steps
Head over to Settings on your iOS device and tap on Cellular.

Under the Cellular Data section, you will see a list of all the apps and the data that they are consuming. They are arranged according to the amount if the data they have used, with the top app consuming the most.
Furthermore, just next to each of these apps, there is a toggle. All you have to do is scroll to the Facetime app and disable the toggle.

By doing so, you are disabling the data for that app. So from now on whenever you make a Facetime call, it will automatically be carried out over the WiFi network. And in the case when you have both the networks disabled, the app will automatically take you to the WiFi settings page.
So this was all from his guide on how to make Facetime follow WiFi and not switch over to LTE mobile data. On that note, if the needs arise when there is no WiFi network and you wish to make a call via LTE, then just enable Cellular Network toggle under Settings. You could then proceed with the call via your cellular network. Rounding off, here are some iPhone Tips and Tricks, PC tips and tricks, and Android Tips and Trick that you should check out as well.