Apple recently conducted its annual Worldwide Developers Conference where they launched their new software updates for all of their devices. This includes the iPhone, iPad, Apple Watch, and also the Macs. It has added a ton of features in the new WatchOS update, and we will take a look at all these notable features in this article.
There have been instances in the past when an Apple Watch saved the life of a person by detecting abnormal heart rates during the day. So the popularity and benefits of this watch are quite remarkable. Every year Apple has something new for the Apple Watch series, and this time around too, we have some new features that were heavily anticipated. Apple has launched the beta developer version for the developers and has revealed to launch the public version in July. They will then launch the official version to the regular consumers by Autumn this year. This release will probably come with the new Apple Watch Series 6, which will come with some extra benefits.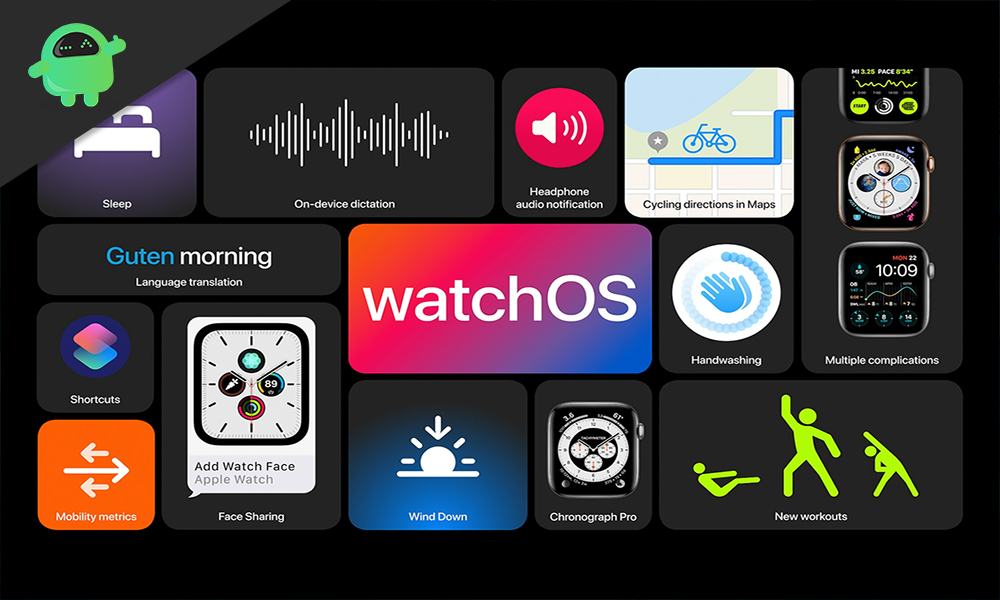 watchOS 7 What's New and Features:
Apple Watch not only provides information for fitness, but it also brings extra perks in terms of health, entertainment, navigation and communication. watchOS 7 is no exception, and we see new features catering to all these niches.
Fitness:
Apple has now added dancing, functional strength training, core training and also cooldown to the list of activities. In terms of dancing, the watch will now track Hip Hop, Latin, Bollywood and other such cardio-based forms by using the Gyroscope and accelerometer to track hand and leg movements. So, it will now display an even more accurate tracking for calorie burns. The Activity app is now called the Fitness app, and the design is now refreshed a bit as compared to the older version. Main design changes are in the fitness app on your iPhone synced with your Apple watch. You will now get a better summary page, and it will display all your stats at one glance.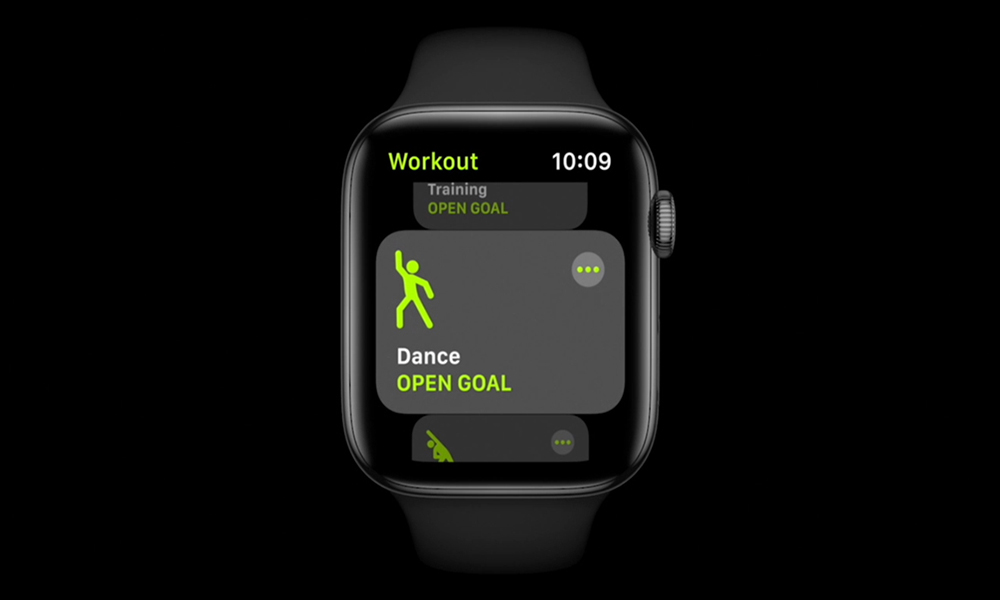 It also has a new feature for cyclists where the watch will now show you which is the optimum path to your destination depending upon the distance and time to get there. It will even inform the rider about steep inclines or stairs. However, this feature is only exclusive to a few cities of the world right now. But Apple has promised to include the other cities in the list too in the future.
Health:
Sleep tracking and Wind down:
A lot has been included in terms of Health features. Now you get active sleep monitoring and wind-down mode in watchOS 7. Now the watch will actively track your sleep routine and will give you a report on your sleep when you wake up the next morning. It will suggest you when to wake up and go to sleep depending upon your sleeping habits. It will even let you know if you had any fluctuations at night while sleeping, and also show you how many times you woke up from your sleep.
It will also sync with your iPhone and provide a wind-down mode where you will have the option to snooze notifications, open meditation apps, play a particular playlist that helps you sleep at night and much more when you are about to doze off.
For both these features to work as intended, you need to have your iPhone charged up, and even the watch should have a minimum of 30% battery. If it is below 30%, then it will also inform you that the watch requires a charge.
Hand wash and Hearing features:
In this pandemic scenario, hand-washing is a must. It is recommended by the health officials to wash your hands for 20 seconds. The Apple watch works on it and automatically detects when your hand is underwater using the sound captured by the microphone and the motion of your hands. It will set a timer for 20 seconds to let you know how long you need to wash your hands. You will even be prompted by the watch to wash your hands when you get back home.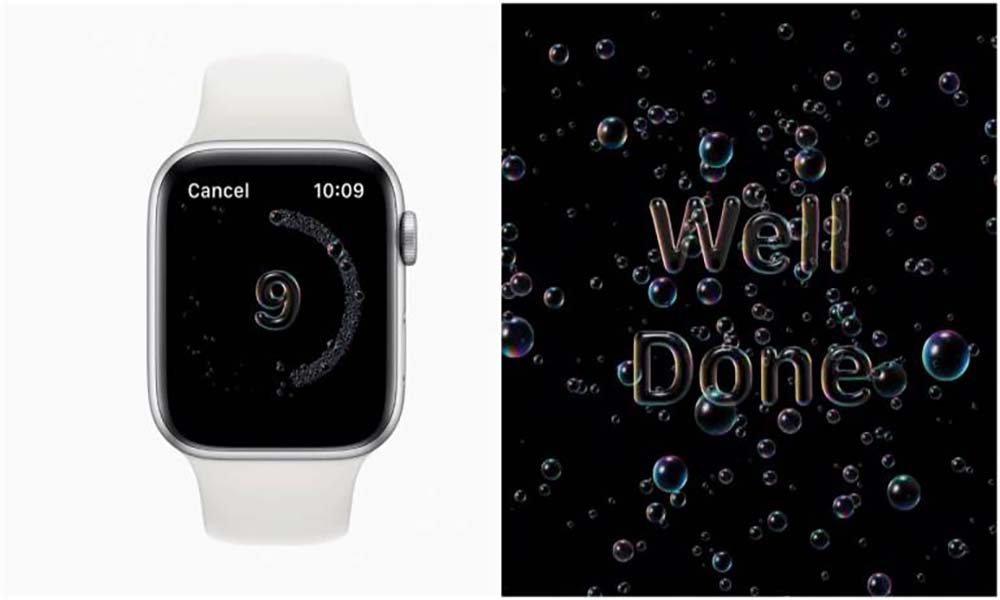 WHO recommends that an average human can listen to sound above 80 decibels for 40 hours in a week. The watch will now track the sound you hear to let you know when you have crossed that limit. It will even keep track of what you hear on your earphones or headphones. It will then make suggestions to protect your hearing better.
Other Features:
Watch faces:
One of the most notable features on watchOS 7 is the new customizable watch faces feature. Now you can customize your watch face as per your liking and set it to display the information that you prefer. You can even share your watch faces with your friends and family through Mail, Message and even social media.
You can even download the custom watch faces directly from the App store if you find some that interests you.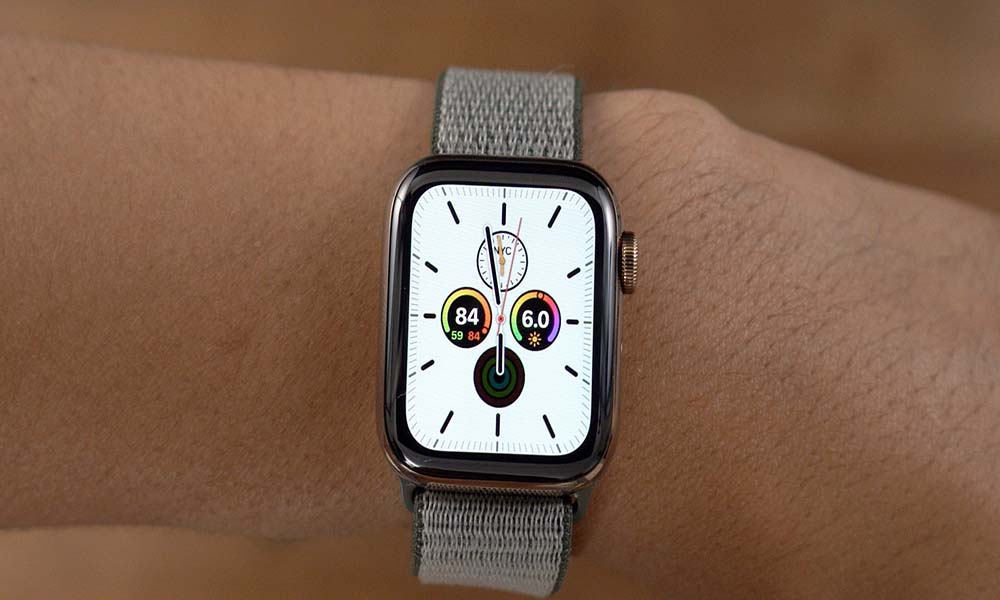 Siri:
Siri is now more optimized for the voice to text conversions feature. It can now track words more accurately. Besides that, we also get a quick translation feature to communicate with anyone in different languages.
Parental controls:
Now Apple is introducing Parental controls in the Apple Watch series. This will allow the parents to set up restrictions on app-usage, set up age-related access control, and much more.
Supported Devices:
Unfortunately Apple Watch Series below the Apple Watch Series 3 won't be receiving this new update. The hardware on these older devices cannot run this new software implementation. So Apple Watch Series 5, Apple Watch Series 4, and Apple Watch Series 3 will get this new update. Apple Watch Series 6 will also join this list when it officially launches later this year. And together with the Apple Watch you will also need an iPhone 6s or later running on iOS 14 to support all these recently updated features.
So that is all about the new watchOS 7 that was unveiled earlier this week. If you have any queries with this guide, then comment down below. Also, be sure to check out our other articles on iPhone tips and tricks, Android tips and tricks, PC tips and tricks, and much more for more useful information.