After a long and hard day we get tired and sometimes we even feel down, but talking to a friend with the same thinking and same interests, can relieve your pain and also can make you feel better. But usually, we get tired of talking to same friends every day. So here, the social messaging app – Kik plays a good role; it is a faster-growing social media platform where you can find friends like you and talk to them.
With the Kik messenger, you can chat or have a good conversation with a friend, and you even can share media files. And the best part is you don't even need to give your contact information, email or anything all you need is to pick a username, and you are ready to meet new people. You can chat with anyone from your friend list, the only problem is Kik doesn't let you add a stranger in your friend list, but in this post, we are going to talk about many tips and tricks which will let you make new friends.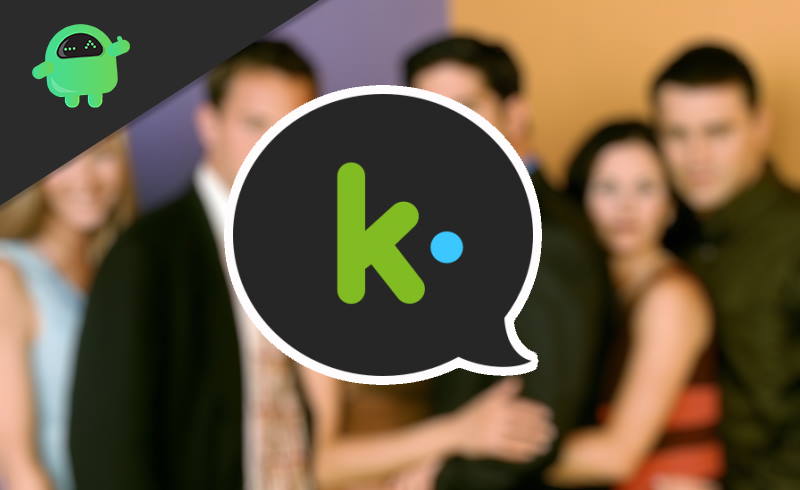 How to install Kik messenger
In case If you never installed Kik, you can follow some quick below given steps to install.
Step 1. First of all, head over to Play Store and download and install 'Kik Messenger' from there.
Step 2. Once the installation process finisher, run Kik messenger and enter your details and create an account.
Step 3. Now allow Kik to access your contact list so that you can add a friend from your contact list who is already on Kik.
Step4. You will see a list of friends from your contact list.
How To Find Friends on Kik – 2020 Guide
So here in this post, I have talked about some different methods to find friends on Kik and third-party websites. All methods are explained in detail. All of them work well, and you can choose any you like.
Method 1: Using Kik cards to find friends on Kik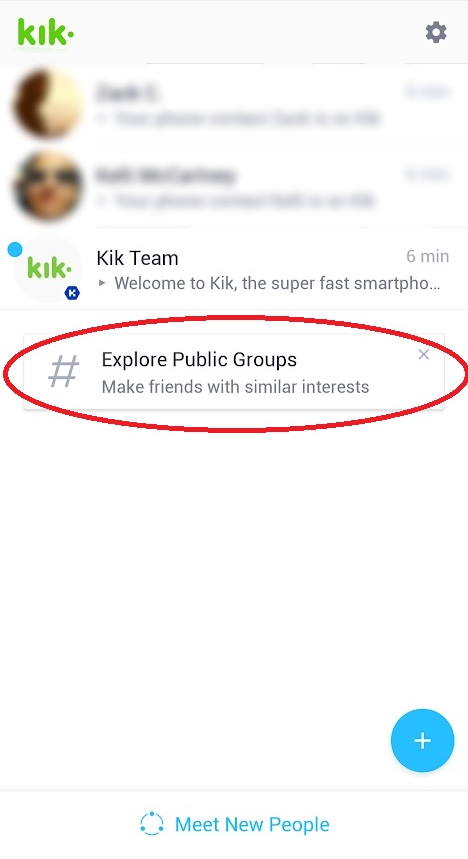 Kik cards are the card that contains your some information that you have entered while creating an account. There are thousands of public groups and chats in Kik, so Basically all You have to do is share and your Kik cards in the public group or public chats so that you can connect with other users.
Step 1. Open the Kik app and go to settings.
Step 2. You will see 'share my profile' option in the settings page. Tap on it.
Step 3. Now click on your social media website you like, and head over to Kik conversation and click on the global icon.
Step 4. Go to the Home screen and click on the '+' icon on the main menu. It will open a drop-down list. Click on the public group from there.
Step 5. There are thousands of public groups around every topic, so search any term and join groups.
Step 6. Now you can chat in joined groups and make new friends!
Method 2: Using 'Meet New People' to find friends on Kik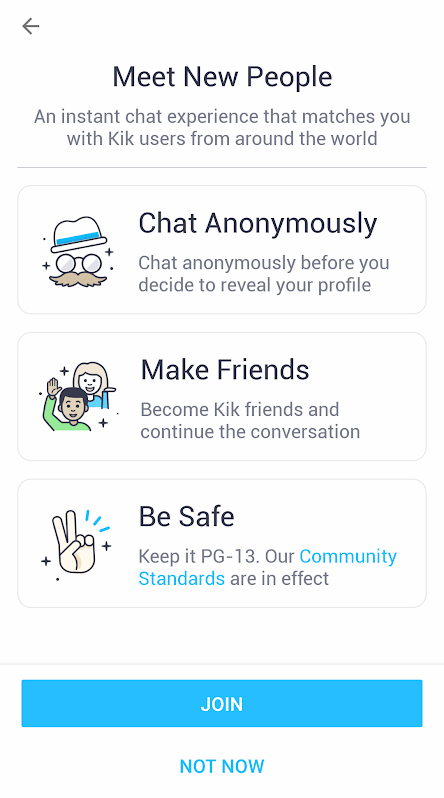 Meet new people is one of the best features of the Kik app that makes it different from other social media websites. After hitting 'Meet New Friends' from the bottom of Your friend list, you will be chatting anonymously with any random person, you will have 15 minutes to impress each other, you can add each other as a friend any time during those 15 minutes. The conversation will automatically end after 15 minutes. It's a fun way to make new friends. You can even keep your identity secret.
Method 3: Using third party websites to find friends on Kik
There are many third-party websites where you can find friends. These websites are easy to use and make the process hassle-free. There are my Kik Friends finder websites, and they work well, but the only problem is that most of all are full of annoying pop-up ads.
Kik friends finder
The main thing about this site is that it doesn't have pop-up ads, which makes it easy to find new friends. It has an audience from all over the World. It is a very fast and responsive website where you can find new friends easily. The main feature is it has country and age filter so you can find the people you want to match up with.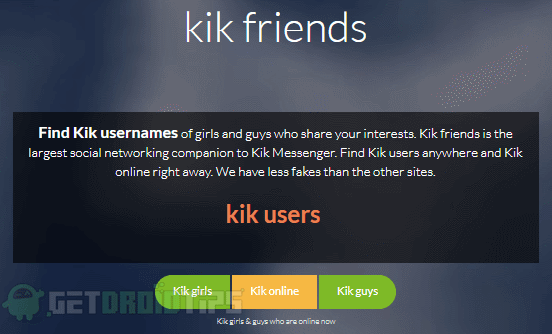 Kik friends
It's less irritating site than other Kik friends finding a website where you can search and filter person based on activity status and gender, Then you can filter by interest, age, or image. It's simple and less designed UI makes the user experience better.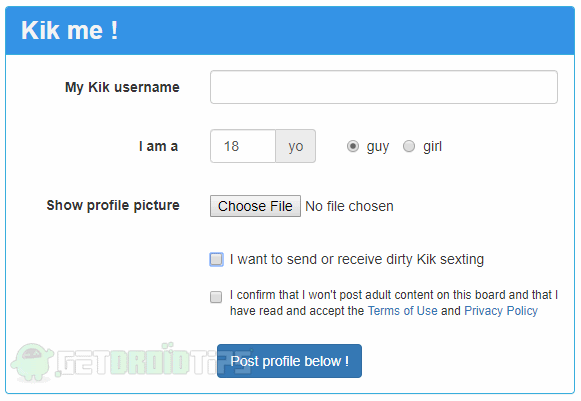 Kik freinder
Mostly people use this site for sexting and dirty chat. You will have to pick your user name, add a profile photo, choose your gender, and hit on the enter button. This is the best site for sexting if that's what you want.

Kik username finder
Kik username finder can be complicated for some people, but it provides you most filter options than any other Kik friends finder websites. You can filter by age, gender, and any specific country. This website also allows you to filter by youngest to oldest or new to old profiles.
Conclusion
Thus, this was all about how you can make new friends on Kik. We talked about several methods and some third party websites. Kik friends finder is my personal favorite, and I also suggest you try it. All methods are good, try any you like. I know that this will surely help you to find new friends.