Android devices offer a lot of functionality nowadays. Although it provides a lot still, it lacks some of the essential features and departments. One of them is the lack of ability to view or retrieve saved WiFi Passwords. It seems like, with the update of Android 10, this limitation is being removed, but still many of our users are on Android 9 (Pie) devices, which still has this limitation, for that it requires a rooted phone.
If you don't know what a rooted phone is, you can follow our other articles related to rooting. So, thankfully we have found a complete way out of this problem and brought the complete guide to View WiFi Passwords on Android Devices.
How to find WiFi Password on Android Devices?
With Android 10 features have come that lets us share the passwords of the saved WiFi networks. So we will discuss Finding the WiFi Password on Android Devices in two Phases where the first phase will be of the latest Android 10 devices, while the other will be about Android 9 devices. We have discussed Android 9 later because this version of Android requires superuser privileges that can only be achieved through rooting. So let's get going.
For Android 10 Devices
Using Android 10 devices allow the users privileges that don't require rooting for getting the passwords of saved WiFi networks. If your smartphone OS is running on Android 10, you can follow the below-listed ways to gain access to saved WiFi Passwords.
Locate WiFi Settings
Currently, Android 10 is available in Oneplus, Pixel, and some Samsung devices but are near to stock, so they have all the features of Android 10 are integrated. So the ways we teach here may be a little bit different from your own devices but will be easy to understand. So let's know the steps below:
Step 1: Open settings of the Android device.
Step 2: Then Click on "Network and Internet" again, the network menu opens.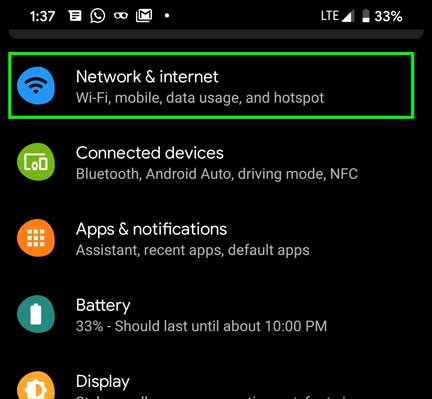 Step 3: Inside the WiFi settings, scroll to "available WiFi networks" and select "Saved Networks."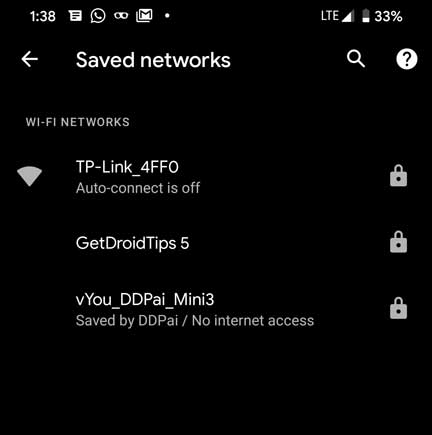 Step 4: From there, you will see all the networks that you have connected your phone with before. Click on any one network.
Step 5: Upon clicking on the desired network, an option comes at the top right corner to 'Share.'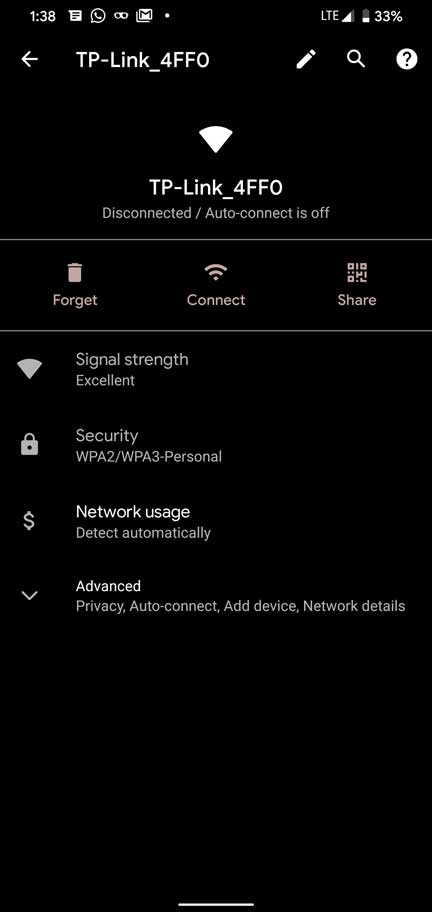 Step 6: After clicking, the phone might ask for a fingerprint or password. Enter that, and that gives the QR code of the saved WiFi network.
Step 7: Now, you can use another device's QR scanner to connect to the WiFi network. Also, the password is written below the QR code.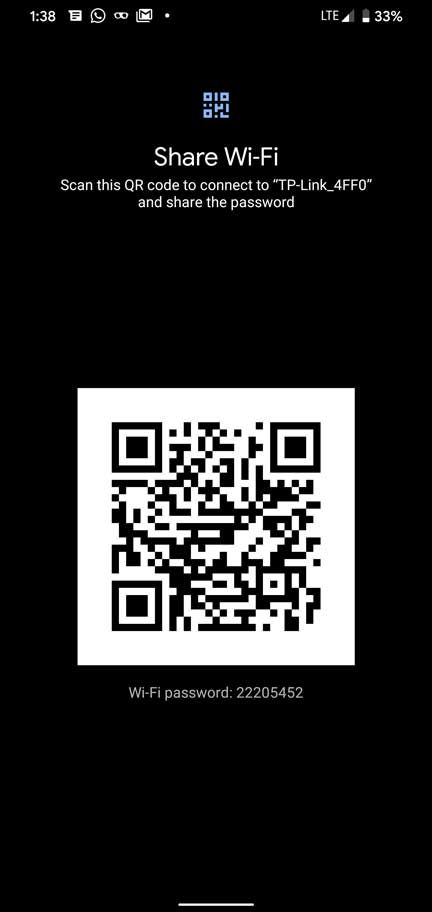 This was the way to know the password if you have an Android 10 device. And if that's not the case, don't worry, we have covered more for you. So continue reading.
For Android 9 or Below Devices
If you have an Android 9(Pie) device or below that, not to worry because we have got things covered up for you. But to be sure, you need your phone to be rooted to get successful.
WiFi Password Viewer Application
There are several fraudulent applications available in the Google Play Store that claim to provide WiFi passwords, but to our cross-checking, none of them came near true. One of them we found is the "WiFi Password Viewer," which works as promised. So to install and retrieve WiFi passwords, follow the steps below.
Step 1: Download the WiFi Password Viewer app from the play store.
Step 2: After opening, it will ask for Superuser rights, grant them. And then, it will take to all the WiFi networks you have connected in the past.
Step 3: Now, click on the network from the list for which you want to know the password.
Step 4: You can either copy the password or share it with another user as per your desire.
Password Recovery Application
Even though the previous method is equally easy, we decided to provide some more ways for the users to retrieve the passwords. For this thing, you need another play store application, "WiFi Password Recover." After downloading, follow the simple steps below.
Step 1: Open the app and Grant all the superuser rights it asks for.
Step 2: Click on any desired WiFi network you have recently connected with. And it simply shows the password of that network.
Computer and ADB Tools
This process can be a little bit difficult for newbies but believe it is the best and secure way to get passwords away from any WiFi network you want. For this process, you need the ADB Toolkit installed on your desktop and the required USB drivers, which can be installed from the manufacturer's website. Follow below for a step-wise guide to this.
Step 1: Open the settings on the phone, go to About phone, and tap on BUILD NUMBER seven times. This unlocks developer mode.
Step 2: Open developer options in your Android device and allow USB debugging.
Step 3: Now connect your phone to the PC and open the ADB folder.
Step 4: In the ADB folder, press the shift key and right mouse button together. A pop up appears.
Step 5: In the pop-up menu, select "Open Windows Power Shell."
Step 6: In the command, windows type this code: "adb pull /data/misc/wifi/wpa_supplicant.conf".
Step 7: This code copies all the WiFi passwords from the Android device to the place where the ADB tools are extracted.
Step 8: Go to that folder and find "wpa_supplicant.conf." Open it to view all the passwords.
Bottom Line
Finding and able to view the saved password in the hands of the Android phone provides a lot of benefits. Like connecting to the desired WiFi network, or a system to which one of your friends has connected, and you want the same. Also, you can share the passwords with people who want to get connected, but either of you two doesn't remember. Then at those times, these tricks come in handy. But remember sharing passwords with other people can land anyone in trouble, so the best thing is to stay careful before all this. Thank you; I hope this article has cleared all the doubts to present in your mind, and you can now retrieve any saved password on your Android Device.