If you are a Mac Users and you attempted to use a macOS installer application, but macOS installer says, "application is damaged, can't be used to install macOS." Likely, This is one of the most common errors faced by Mac users where the macOS installer is responsible for working and running the essential installer on Mac Firmware.
Mostly it occurs when you are upgrading or downgrading your Mac Firmware, Where macOS Sierra 10.12, High Sierra 10.13, or macOS Mojave 10.14 is an older version. When you re-installing these with expired certificate shows the error suggesting you download fresh and re-installed.
There is no error or difficulty with your hardware; instead, your certificate expired and prompted you a "This copy of the Installation macOS Mojave.app application is damaged and can't be used to install macOS." Today we are going to teach you how you can fix this error. Fix this error.
Fix "Install macOS Application is Damaged, Can't be Used to Install macOS" error.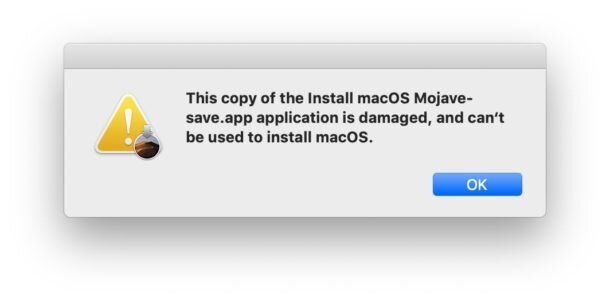 First thing first, you have to create a bootable USB Flash drive to install macOS on your computer. Where you have to re-download the installer again from apple, and this time makes sure it comes with a fresh certificate. We like below sourced from Apple, where you will find and download the macOS based on your preferences.
Note: If your hardware and software that you are installing are not supportable, then it will go to install. Also, the macOS high sierra would not install on top of a later version of macOS. If you want to install an older version than you need to erase your disk first or install it on another disk.
Furthermore, you need to reboot the mac after you download and if the certificate on installer application. They would not again show any damage error.
How to Install macOS?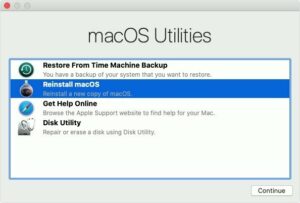 Make Sure. You download the latest version of Mac firmware.
After you download, the installer opens automatically.
Click continue and start following the instruction that appears on your display screen. It takes some time based on your hardware configuration.
(If you already downloaded package, Then hold down the option key and choose boot from USB Flash drive. Then it, Small windows on the screen. Now, Select Utilities and then click on Terminal.)
Choose you to want to format or upgrade.
(If you were downgrading, then you need to erase the disk and to upgrade follow next instruction.)
Install macOS
Then when it finishes, you have to enter the administrator name and password to login to your mac.
You have to wait for some time until Mac restart
(you can see the installation process show in a process bar.)
That's it, Your Mac firmware successfully upgraded or downgrade with macOS.
Reportedly, a similar issue also reported for the macOS installer in the past expect from re-installed.
If you want to investigate the expired certified, then you can use pkgutil suspicious package, which will show you're expired certified that prompts the error message.
Sometimes, adjusting the date and time of your mac can trick the Apple certificate. Make sure you put the time before the Apple certificate experience. Meanwhile, you can change the date and time I the formate of Date-Month-year. We are not sure if it works with macOS Catalina, but it works for both macOS High Sierra and macOS Mojave.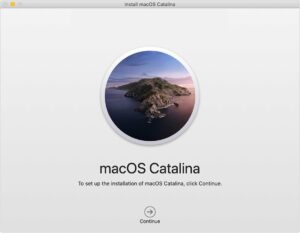 Here are some references mention below.
101610102014 = Yosemite 10.10
123012122015 = El Capitan 10.11
121401582018 = Sierra 10.12
102510102019 = High Sierra 10.13
102510102019 = Mojave 10.14
Hopefully, we help to resolve your problem, and you have successfully installed macOS on your system computer. Share your method to resolve. If any queries, let us know in the comment section down below.