EA has a policy of banning or blocking their players if they break the user agreement. The ban could be imposed due to a specific game or the device the player was using to log in to EA servers. They always sent out a mail to their banned players. It can even show up in the case history of EA if you want to confirm the ban.
There have been some cases where the banned players were later found to be not guilty and EA then revoked their ban. If you feel like you are suffering from something similar and you believe that you have been banned for no reason or fault of yours then follow the steps mentioned below in this article.
How to contact EA regarding ban and suspension issues?
EA recognizes the fact that there could be mistakes from their side too while banning or suspending the account. So they do have a way for you to contact them in this regard.
Firstly, just open up the EA help website. You can open up any page because in all the pages there is an option called "Contact Us" present at the top of the screen. Click on that option.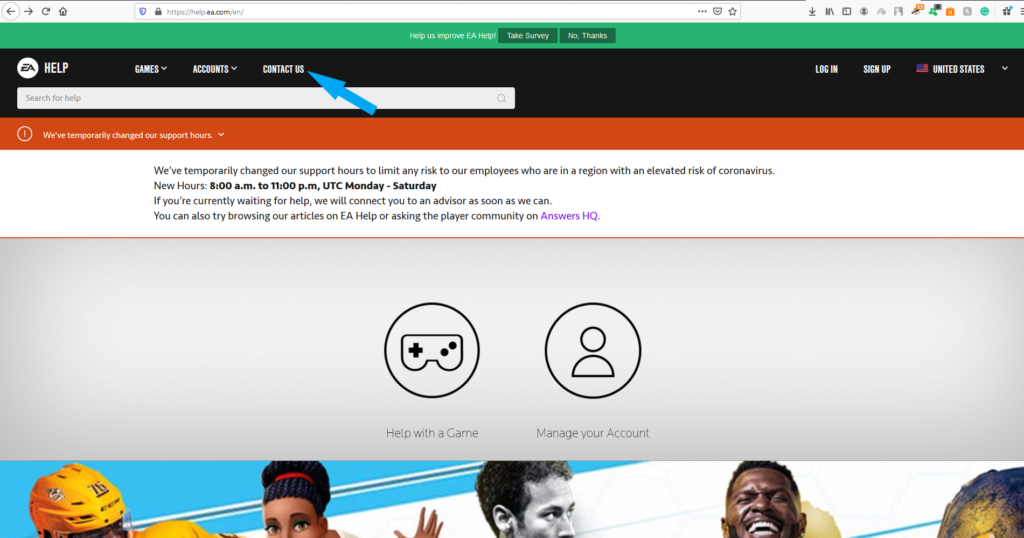 Now if your whole EA account was suspended then choose Origin, or if it was a single game ban then simply choose the game from which your account was suspended.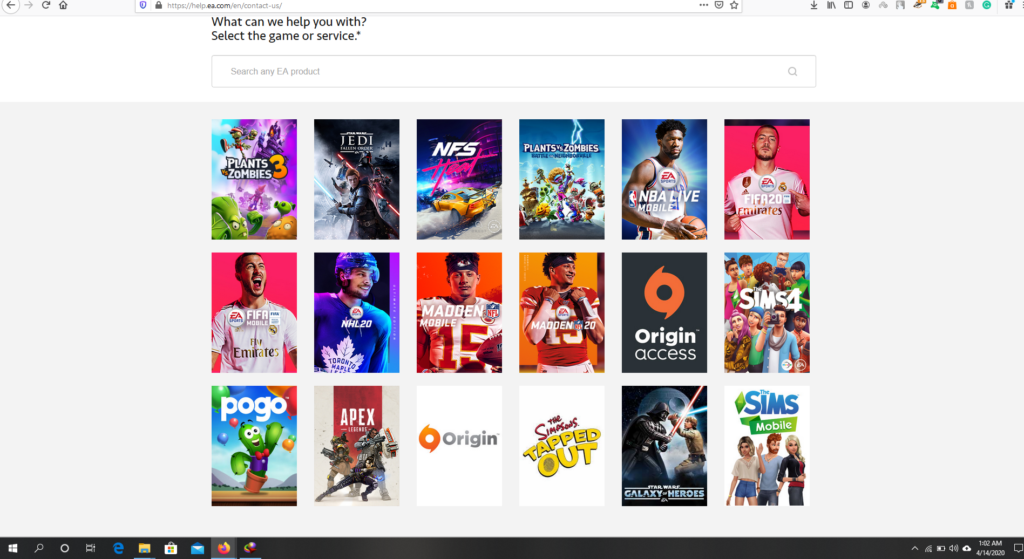 Choose your default platform from the list of options.

Now click on "Manage my account" and from there click on "Banned or suspended account".

Fill out any minimal additional details if they pop up on your browser.
After filling out your details, click on "Select contact option" at the bottom of the screen.

Here you will be asked to log in to your account which you believe was wrongfully suspended.
Finally, you will have a webform to fill out every detail and nature of your suspension or ban.
While filling out the final web form, keep these following tips in mind:
Here type in your EA ID, Xbox Live Gamertag, Playstation Network Online ID, game-specific user name or EA mobile game-specific user ID. Your EA ID and game-specific forum could be different. So for while filling out the later do mention the name of the forum and its language.
Email address that's on your banned or suspended EA Account.
Here simply type in your suspended account's Email ID. If you are a mobile gamer, you might not have an Email ID linked to the account. In that scenario, just use an Email address that's linked to any EA account so that the EA team could contact you in the future regarding this issue.
Detailed info that includes any error or notification messages that you saw.
Fill in every bit of detail to let them know why you have been wrongfully suspended. Let them know firmly why then absolutely need to re-evaluate the whole scenario and why they should lift the ban from your account.
Hopefully, EA will listen and contact you back in a few days. It might take a while, so just wait and don't send out more than one of these web forms. Comment down below if you face any difficulty while following this guide. And for useful information like this, do check out our iPhone tips, Android tips, Windows tips and other sections on the site.