Crab Game is a First-Person Multiplayer video game where players can go through several different minigames based on children's games until the last man wins. It's quite better in terms of gameplay because it has no real consequences. Although the Crab Game has received positive reviews on Steam, it seems that some players are Stuck on the Loading Screen. Whereas some players are asking How to Join Servers. Well, if you're one of them, don't worry.
Here we'll gonna share with you possible ways to fix the stuck on loading screen issue on the PC apart from the steps to connect to the game servers online. Dani is a one-man developer and publisher for this game which is quite appreciable. It becomes one of the trending games right now on Steam and even plenty of famous people are playing Crab Game. Now, you may ask why this particular issue happening. Read below for further info.
How to Fix Crab Game – Stuck on Loading Screen / How to Join Servers
As the game is new in the market and there is a single developer doing everything, we can expect that a couple of patch fixes or resolving some issues at the server-side should gonna improve the game loading or joining to the servers online. According to the affected players, it takes infinite time to join the servers which are literally frustrating. Players eventually end up watching the loading cycle spin around until they retry.
The major problem is that this particular issue happens every time while trying to join the game server. Now, it's happening because the server is already full of other active players. You should understand that Crab Game is trending on Steam and it's a free-to-play game. That means plenty an overloaded number of active players are continuously trying to get into the game server, while a bunch of players is on the queue most of the time.
So, it's quite obvious that a huge number of players will encounter issues with the server joining and may stuck into the loading screen as well. Whereas a bunch of other players may experience issues with getting kicked out from the server or game due to a slow/unstable internet connection whatsoever. Although the Crab Game is capable of having a maximum of 40 active players in a server at a time, it only shows 38 players which is a bug.
Now, another bug is that when it becomes full of the maximum of 40 players on a server, it doesn't tell you that it's full. Instead, it starts preventing you from getting into the server or stuck on the loading screen until a free spot becomes available. It eventually happens every time to the players. Fortunately, we've shared a couple of fixes for this issue that you can check out below.
1. Allow Crab Game through Firewall
Click on the Start menu > Type firewall and click on Firewall & network protection from the list.
Click on Allow an app through firewall > Go to Change settings.
Select Allow another app > Click on Browse and select the installed Crab Game directory on the PC. [C:/Program Files/Steam/Steamapps/crabgame/Crab Game/Crab Game application]
So, once the game application is selected, click on Open > Click on Add.
Finally, reboot the PC to check whether the problem has been fixed or not.
2. Tweak Boot Config File
Open the Steam client > Click on Crab Game from Library.
Right-click on the game and select Properties.
Click on Local Files > Click on Browse > Go to Crab Game Data.
Double-click on the boot file to open it > Here you can see the 'wait-for-native-debugger=0' line.
Just change the 0 (number zero) to 1 (number one) > Press the Ctrl+S keys to save it.
Finally, reboot the PC to check for the Crab Game Stuck on Loading Screen or Joining Servers issue again.
3. Try Joining a Server with fewer players
It's highly recommended to try joining a server that has a limited number of players which should be less than 40 players. In that scenario, the chances are high that you'll be able to get into the server easily.
4. Verify Integrity of Game Files
Sometimes a corrupted or missing game file can cause several issues with the game launching or gameplay such as connecting to the server etc. To fix this issue, make sure to verify the integrity of the game files whether every file is working well or not.
Launch Steam > Click on Library.
Right-click on Crab Game from the list of installed games.
Now, click on Properties > Go to Local Files.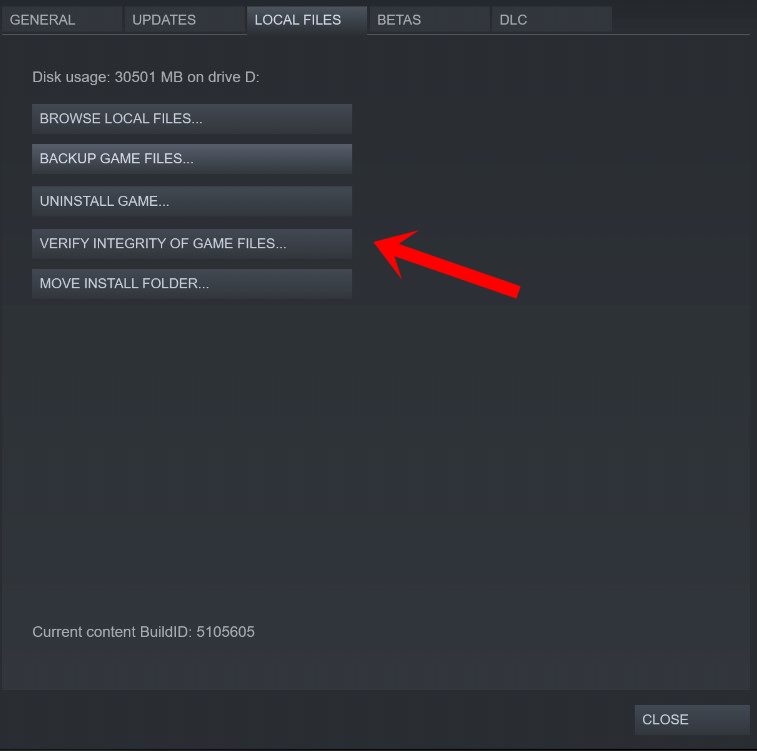 Click on Verify Integrity of Game Files.
You'll have to wait for the process until it gets completed.
Once done, just restart your computer, and check for the Crab Game stuck on the loading screen issue or joining servers again.
5. Turn Off Windows Firewall or Antivirus Program
You should also try turning off the Windows Firewall or antivirus program on your computer to check whether the problem has been fixed or not.
Click on the Start Menu > Type firewall.
Select Windows Defender Firewall from the search result.
Now, click on Turn Windows Defender Firewall on or off from the left pane.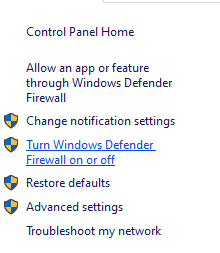 A new page will open > Select the Turn off Windows Defender Firewall (not recommended) option for both the Private & Public Network Settings.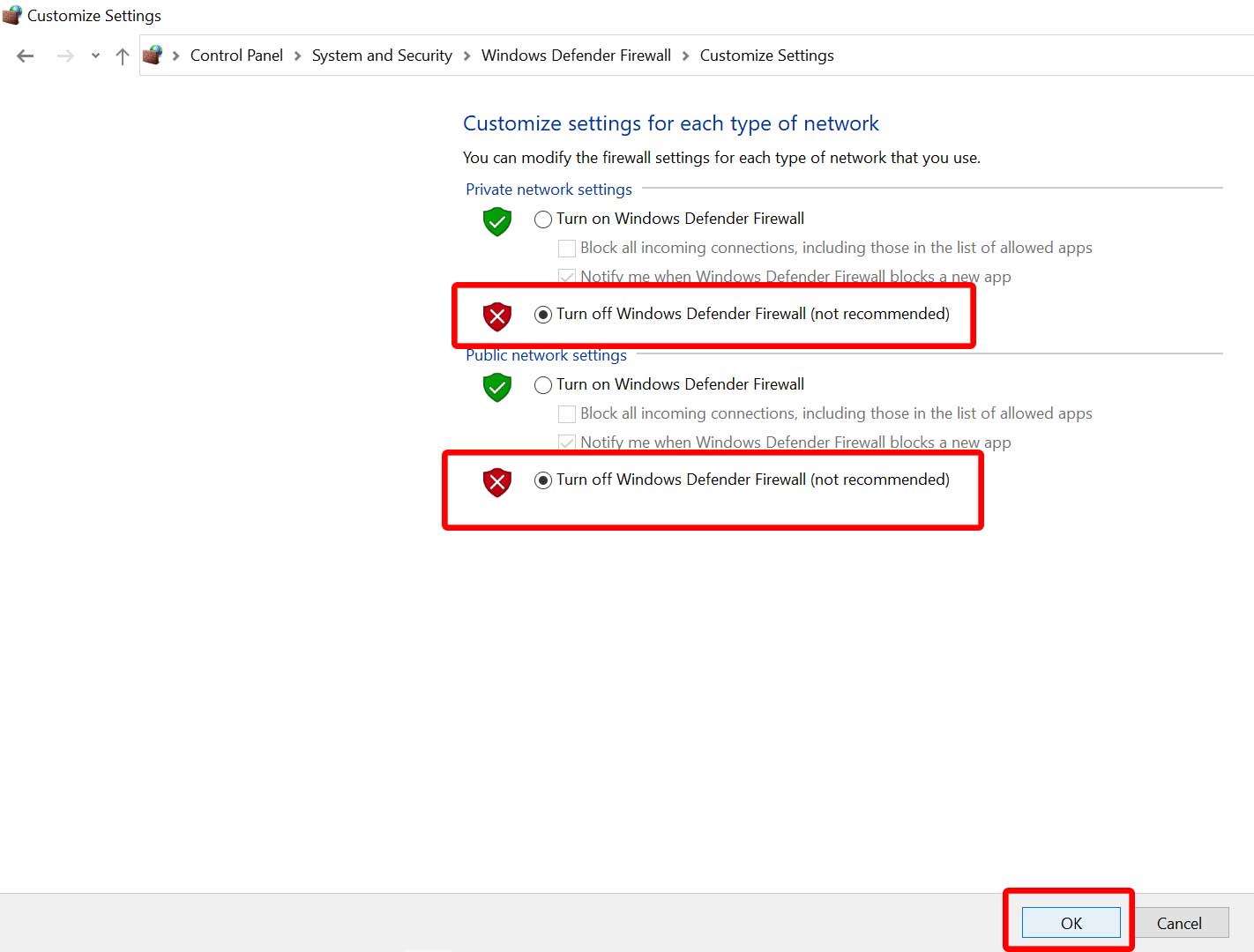 Once selected, click on OK to save changes.
Finally, restart your computer.
Similarly, you have to turn off the Windows Security protection too. Just follow the steps below:
Press Windows + I keys to open the Windows Settings menu.
Click on Update & Security > Click on Windows Security from the left pane.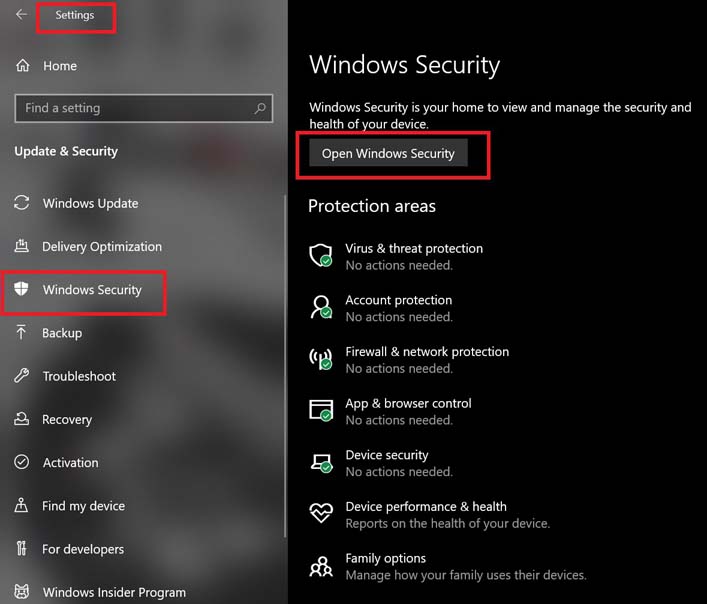 Now, click on the Open Windows Security button.
Go to Virus & threat protection > Click on Manage settings.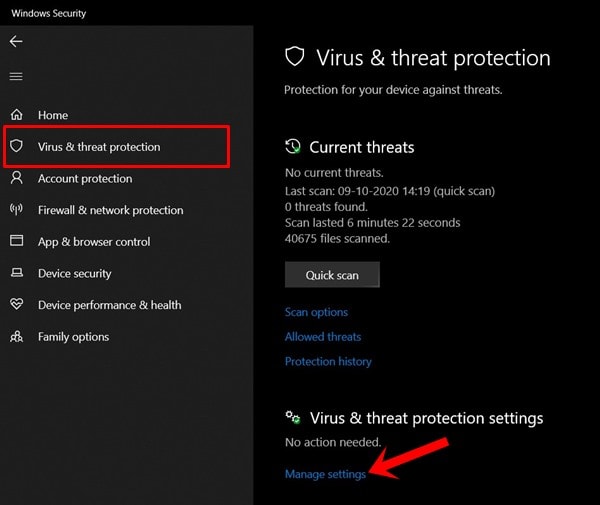 Next, you'll need to simply turn off the Real-time protection toggle.
If prompted, click on Yes to proceed further.
Additionally, you can also turn off Cloud-delivered protection, Tamper protection if you want.
6. Power Cycle your Wi-Fi Router
Last but not the least, if none of the above methods worked for you then try performing a power cycle on your Wi-Fi router to fix the server connectivity issue. To do so:
Turn off the router completely and unplug the power cable from the router.
Wait for around 30 seconds and then plug back the power cable into the router.
Finally, power on the router, and check whether the problem has been fixed or not.
That's it, guys. We assume this guide was helpful to you. For further queries, you can comment below.