Deathloop is the latest 2021's first-person shooter next-gen video game that has been developed by Arkane Studios and published by Bethesda Softworks, released for Microsoft Windows and PlayStation 5. Although the game is quite optimized for the PC version and it has already received positive reviews on Steam, it seems that multiple PC version players are encountering the Deathloop 0xc000001d Error (Illegal Instruction).
Now, if you're also one of the victims then make sure to follow this troubleshooting guide completely. According to several reports, PC players are getting the error 0xC000001D that prevents them from getting into the game and crashes as well. The issue has already been acknowledged by the developer that it's actually caused by the VoidEngine that's built for PCs to run on processors with AES instruction set support.
Fix Deathloop 0xc000001d Error (Illegal Instruction)
AES instruction set is also known as 'Advanced Encryption Standard' that has been adopted by Intel and AMD brands for their a bunch of processors. Now, if in case, you don't have any of those processors on your computer then the chances are high that you may encounter this error code randomly or quite often.
So, if you're unable to fix this issue by following other possible workarounds mentioned below then we'll recommend you upgrade your processor to play this game. Otherwise, you can skip this game from your list for the near future.
Deathloop keep crash, error 0xC000001D someone have these problem? from Deathloop
1. Enable AES Feature
You may get the error message from Arkane Studios that "Advanced Encryption Standard (AES) extension is required. This CPU is not supported or the extension was disabled." If this is what you're getting exactly then you can check the availability of the AES instruction set in your current processor from the BIOS menu by following the steps below:
First, restart your PC > Press DEL/F2 key continuously from the boot screen until you enter into the BIOS menu.
Now, go to 'Advanced' > Enable 'AES' > Make sure to save and exit from BIOS.
The crashing problem should have gone now. However, the chances are high that AES has been detected any kind of issues with illegal game downloads on your computer. However, if you can't see AES on your BIOS then you can check out the list of processors below:
Intel Processors that support AES technology:
Westmere
Sandy Bridge
Ivy Bridge
Haswell
Broadwell
Silvermont/Airmont
Goldmont
Skylake
AMD Processrors that support AES:
Jaguar
Puma
Bulldozer
Piledriver
Steamroller
Excavator
Zen
2. Disable GPU Overclocking
Keep in mind that sometimes your overclocked GPU can also cause several issues with the system performance or game launching issues. Although overclocking may help you to get a better gameplay experience, some games may conflict as well.
3. Disable V-Sync and Set Adaptive Resolution to Manual
Head over to the in-game Settings menu > Disable V-Sync.
Then make sure to set Adaptive Resolution to 'Manual'.
4. Free Up Hard Drive Storage
You should also free up your hard drive storage on the PC where you've installed the Deathloop game.
5. Check Graphics Driver Updates
It's highly recommended to check graphics driver updates on your PC and install the latest update, if available. A new patch update can fix multiple bugs or stability issues with the graphics driver. To do so:
Press Windows + X keys to open the Quick Link Menu.
Now, click on Device Manager from the list > Double-click on Display adapters.
Right-click on the dedicated graphics card that you're using.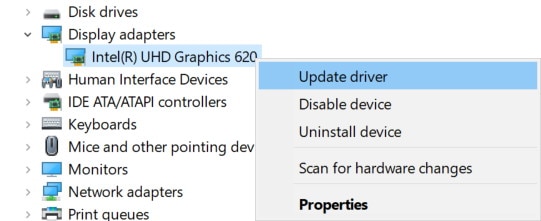 Next, select Update driver > Choose to Search automatically for drivers.
If there is an update available, the system will automatically download & install it.
Once done, restart the computer to apply changes.
6. Run Deathloop as an Administrator
Although it's known to most PC gamers, make sure to run your game and the Steam client as administrator access. Without having admin access to your game the chances are high that you may end up with startup crashes or other errors. To do so:
Right-click on the Deathloop exe shortcut file on your PC.
Now, select Properties > Click on the Compatibility tab.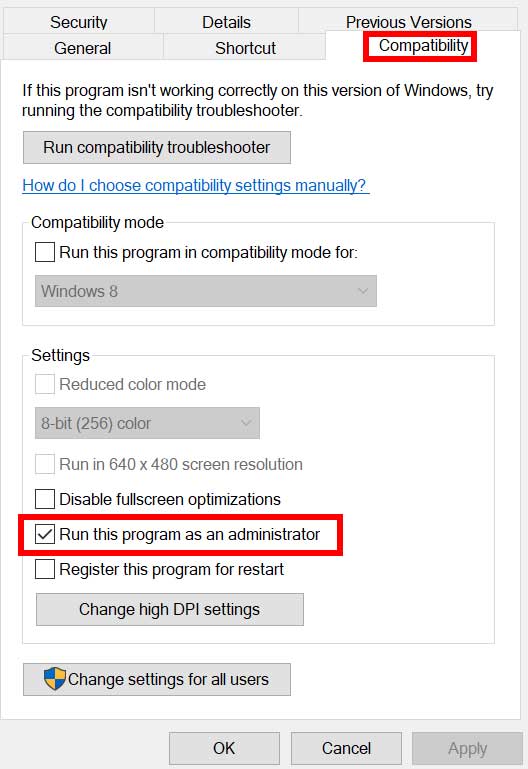 Make sure to click on the Run this program as an administrator checkbox to checkmark it.
Click on Apply and select OK to save changes.
7. Verify Integrity of Game Files
It may happen that your game files become corrupted or missing for some unfortunate reasons and the game crashes or throwing out multiple errors whatsoever. In that scenario, you'll have to perform verify the integration of game files by using the Steam client itself. To do that:
Launch Steam > Click on Library.
Right-click on Deathloop from the list of installed games.
Now, click on Properties > Go to Local Files.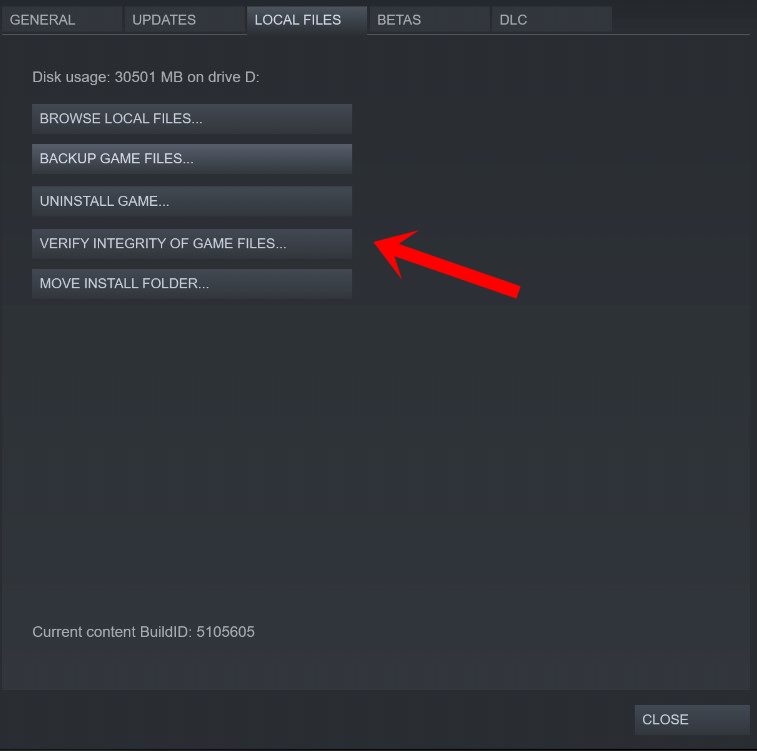 Click on Verify Integrity of Game Files.
You'll have to wait for the process until it gets completed.
Once done, just restart your computer.
8. Reinstall Deathloop
If none of the methods worked for you then try reinstalling the Deathloop game to check if that helps you to fix the crashing issue or not. To do so:
Launch the Steam client on your computer.
Now, go to Library > Right-click on the Deathloop game.
Head over to Manage > Select Uninstall.
If prompted, click on Uninstall again and follow the on-screen instructions to complete the uninstallation process.
Once done, make sure to reboot your computer to apply changes immediately.
Open the Steam client again and install the game again using the existing Steam account.
Enjoy!
9. Contact Bethesda Support
If nothing seems working for you then we'll recommend you to contact Bethesda Support for further assistance.
That's it, guys. We hope this guide was helpful to you. For further queries, you can comment below.