Deathloop is a 2021 first-person action-adventure video game that has been developed by Arkane Studios and published by Bethesda Softworks. It was released a couple of days ago in September 2021 for Microsoft Windows and a limited-time offer for PS5. It offers a creative multiplayer mode where players can invade others' timelines. But some players are facing Deathloop Matchmaking Not Working or Can't Find Players issue.
Now, if you're one of the victims and face the same issue for a while, you're on the right page. Here we've shared a couple of ways to fix the matchmaking issue for multiplayer mode quickly. As the game is new in the market, affected players are interested in knowing whether it's a bug, glitch, or server-related problem. According to the reports, the matchmaking process loads infinitely. So, why is it taking too long to load?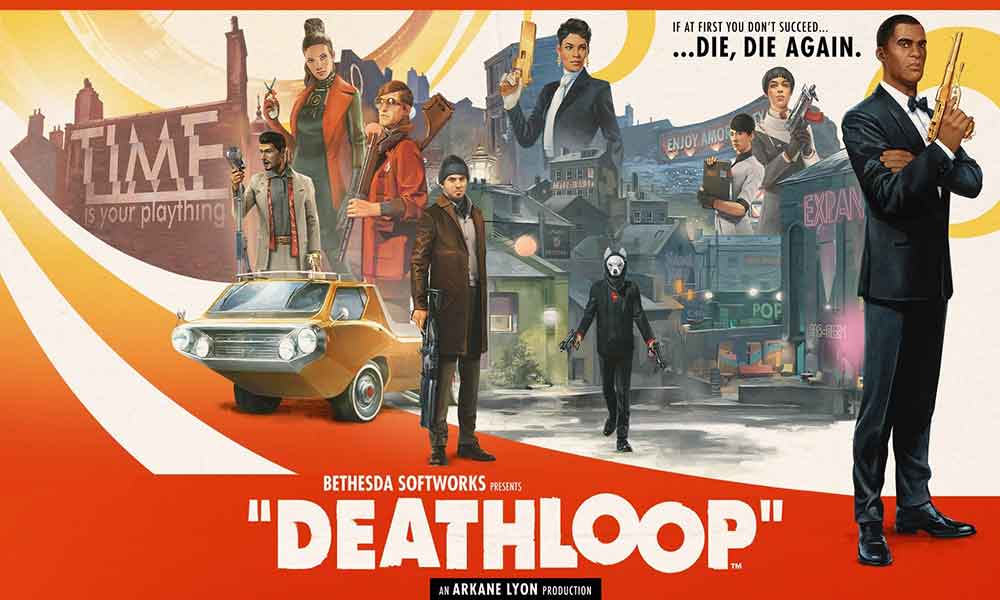 Fix: Deathloop Matchmaking Not Working: Can't Find Players
The workarounds are helpful for both PS5 and PC users. So, you can check out the solutions one by one until the matchmaking issue gets fixed.
1. Wait for a while and then retry
First of all, you should exit the game and wait for a couple of minutes or hours before retrying the game again. It may also fix the matchmaking or server connectivity issue by avoiding continuous retry process to the server online. A repeated and unnecessary retry can eventually block ongoing connections.
2. Restart the game
Make sure to fully restart the game on your computer or console to properly refresh the game-related glitch or cache data issue. If you're still using any of the launchers on your computer, such as Steam client, then make sure to restart it too. Although a simple reboot of the game may not help everyone, it's better to do it once to clear out temporary game file glitches.
3. Power Cycle the Wi-Fi Router
Sometimes a normal reboot to the PC or PS5 or a simple restart of the game may not come in handy to most affected users. That's why we'll recommend you to perform a power cycle on your Wi-Fi router to refresh the networking glitch or cache (if any). To do so:
Just power off the router first.
Now, remove the power adapter of the router from the power socket/outlet.
Wait for around a couple of seconds (15-30 seconds), and plug back the power adapter in.
Finally, turn on the router, and connect to the network to check for the issue.
4. Try switching to another network
If you're using a Wi-Fi network, then try switching to a wired (ethernet) network or vice versa to check out whether there is a hidden problem at your network type or not. You can also try using mobile data or a mobile hotspot to check for the same.
5. Check for the Server Status
Visit the @Deathloop Twitter handle to get all the latest updates, reports, other info in real-time. If the game server has some issues, you can check out all the latest tweets to know more.
6. Test Internet Connection (PS5)
Although your internet connection is working fine on other devices or games, if you're facing network connectivity or signal strength, or even speed-related issues on your PlayStation 5 console, then make sure to follow the steps below to check out network connectivity on your PS5 console directly.
Go to Settings > Choose to Network.
Select Connection Status > Go to Test Internet Connection.
If the connection status is showing well in all aspects, then you can try out another method.
7. Check for game updates
If you feel that your game needs to be updated or a new update has arrived, but you haven't installed it yet, make sure to do it right now. For a newly released game, it's quite obvious that the title may have some bugs or compatibility issues that developers try fixing out by releasing multiple patch updates or hotfixes whatsoever.
8. Try playing Deathloop in off-peak time
Well, last but not least, you can also try playing the Deathloop game during off-peak timing. Sometimes it may also be possible that an overloaded number of active players are already playing the game or trying to get into it. So, you may experience server connectivity issues or request timed out, or even an infinite loading issue quite often.
Therefore, it's better to try playing the game when you feel there will be less crowd than usual, depending on your region and timezone.
That's it, guys. We assume this guide was helpful to you. For further queries, you can comment below.