Deathloop is a newly released action-adventure video game in September 2021 that has been developed by Arkane Studios and published by Bethesda Softworks. The title has been specially released for Windows and PlayStation 5 platforms. Now, if you've already got a chance to play this game, you may have encountered Deathloop Error 0xC0000005 Access Violation. If so, you can check out this guide to fix it.
Well, this is an error that has been constantly causing the game to crash, leaving players scratching their heads in the middle that what's actually happened. Although your PC is compatible enough with the system requirements and you've configured recommended settings as per your preference or graphics performance, the chances are high that you're encountering this issue.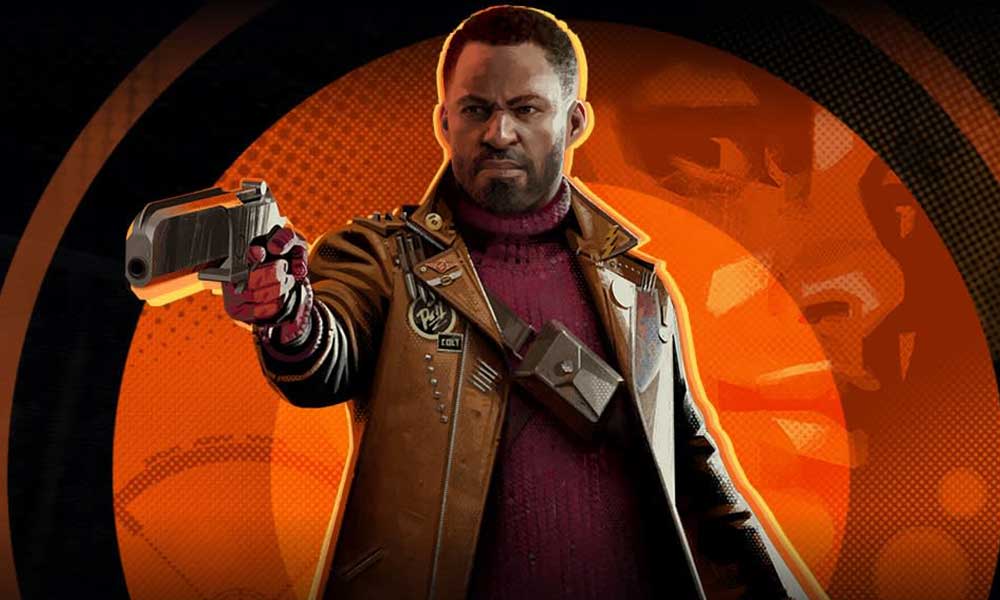 Fix: Deathloop Error 0xC0000005 Access Violation
Luckily, there are a couple of possible workarounds mentioned below that should fix your problem whatsoever. So, without further ado, let's jump into the guide below.
1. Enable V-Sync
VSync or Vertical Sync feature is a graphics technology that's designed to sync the frame rate of the game with the refresh rate of the monitor screen parallelly so that you won't notice too many lags, glitches, or frame drops while intense gaming sessions. It seems that the access violation error on Deathloop is quite related to the V-Sync (Vertical Sync) feature on your Windows computer.
Mostly the V-Sync feature causes issues with the lower FPS count or glitches or crashing issues. But if in case, you've turned off the V-Sync option for Deathloop then the chances are quite applicable that it's actually causing Error 0xC0000005. Make sure to enable V-Sync for the Deathloop title.
For NVIDIA GeForce Graphics Card:
Open NVIDIA Control Panel > Select Manage 3D Settings.
Go to Global Settings > Select Max Frame Rate.
Now, set it to 60 FPS > Go to Program Settings.
Select the Deathloop.exe application file from the list of programs.
Set Preferred Refresh Rate to Highest Available.
Then set Vertical Sync to ON.
Make sure to reboot your PC to change effects instantly.
For AMD Radeon Graphics Card:
Go to the AMD Adrenalin app > Click on the Gaming tab.
Select Global Graphics > Click on Radeon Chill.
Set the maximum FPS to 60.
Finally, set Vertical Refresh to Always On.
Make sure to restart your computer to apply changes immediately.
2. Set Higher FPS
It's also worth recommending to set a higher FPS count on the game settings menu to check if that works for you or not. Proceed to this method only if your PC configuration is high-end and capable to run games at 120 FPS maximum. To do this:
Open the Deathloop game first > Go to Options.
Click on the Visuals tab > Turn Off the VSync option.
Finally, set 120 FPS in the FPS Limiter section.
Save changes and restart the game.
3. Check System Requirements
However, if you're still having issues with the access violation error then make sure to check whether your computer configuration is meeting the system requirements of the Deathloop game or not. If you're not sure about that, make sure to check out the list below.
Minimum Requirements:
OS: 64 bit Windows 10 version 1909 or higher
Processor: Intel Core i5-8400 @ 2.80GHz or AMD Ryzen 5 1600
Memory: 12 GB
Graphics: Nvidia GTX 1060 (6GB) or AMD Radeon RX 580 (8GB)
DirectX: Version 12
Storage: 30 GB available space (HDD)
Recommended Requirements:
OS: 64 bit Windows 10 version 1909 or higher
Processor: Intel Core i7-9700K @ 3.60GHz or AMD Ryzen 7 2700X
Memory: 16 GB
Graphics: Nvidia RTX 2060 (6GB) or AMD Radeon RX 5700 (8GB)
DirectX: Version 12
Storage: 30 GB available space (SSD)
Finally, if you're still getting bothered by the Deathloop Error 0xC0000005 Access Violation then we'll recommend you to contact Bethesda Support for further assistance.
That's it, guys. We assume this guide was helpful to you. For further queries, you can comment below.