The newer version of Tencent Gaming Buddy, aka Gameloop, is facing an error, that is, Failed to Start the Emulator whenever the players are trying to start it.
This guide will help the players to fix that Failed to Start error. So without wasting any time, let's get started.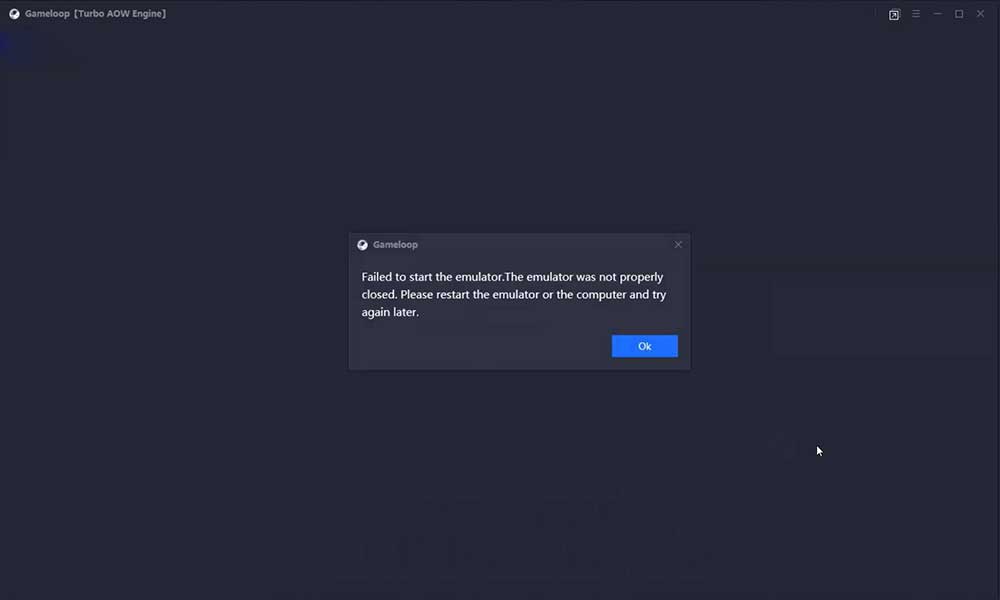 Fix Failed to Start the Emulator: (Gameloop) Tencent Gaming Buddy
This error may be caused by the graphics card incompatibility or TGB conflicts with your antivirus software. When players try to open the emulator, it shows a message that "Failed to start the emulator, the emulator was not properly closed. Please restart the emulator or computer and try again later".
So in order to fix this, we have two most potential fixes that will surely help. Read them below.
Fix 1
Users can fix the problem temporarily by using the multiwindow feature of Tencent Gaming Buddy (Gameloop). A new window will appear, then you have to start the game immediately. The multiwindow button is at the left side panel in just in between all the buttons.
This method easy to apply; however, it does not fix this error completely. To solve this error completely, you have to re-login into the game again each time you open a new window.
If this failed to fix your issue, you may proceed for the next potential fix. Moreover, that will surely solve the "Failed to Start the Emulator" error.
Fix 2
This method completely fixes the problem by removing TGB completely and then install the new version.
Open Tencent Gaming Buddy (Gameloop) diagnosis to view the current installation information.
Remember the parameters Rootfs and SD Path Because it is very important.
You can also click the 'Diagnosis' button to save the Rootfs and SD Path information in 'my documents.'
Open the control panel to remove TGB.
Search for it in the control panel and double click to remove the Tencent gaming buddy.
Now before going to the next step, restart your PC.
Delete the remaining files ( Del. SD directory, Del. Rootfs directory, Del. App data directory,)
Look for the Local and Roaming folder to delete all Tencent Folders.
Now go to settings, and uninstall Tencent Gaming Buddy (Gameloop).
That's it, and now you can reinstall the Tencent Gaming Buddy (Gameloop).
Now you will see all errors are fixed, and Tencent Gaming Buddy (Gameloop will work properly.
That's all we have for fixing Failed To Start The Emulator error. We hope this guide helped you. If you liked this guide, don't forget to check out our other Windows Guides, Gaming Guides, Social Media, iPhone Guides, and Android Guides to read more. If you have any doubts or feedback, comment down with your name along with the email ID, and we will reply shortly. Also, subscribe to our YouTube Channel to win our $150 giveaway contest. Thank you.