If you've ever dreamed about driving world-class trucks on different terrains and conditions in a video game then you will find Euro Truck Simulator 2 the best option to experience an open-world truck simulator game. SCS Software has done a great job by releasing this mind-blowing sim for Windows, Linux, and macOS platforms back in 2012. Though PC players are loving it, plenty of ETS2 players are reporting about Crashes in Launcher with DX11.
Now, if you're also one of the victims to encounter such an issue then you can follow this troubleshooting guide to resolve it. This truck driving simulator game offers players to travel across Europe with their vehicles by delivering cargo to different places. So, players will be able to explore various cities, weather and road conditions, endurance & patience during driving, knowing their skills and speed limits, etc. But what about the unexpected crashing?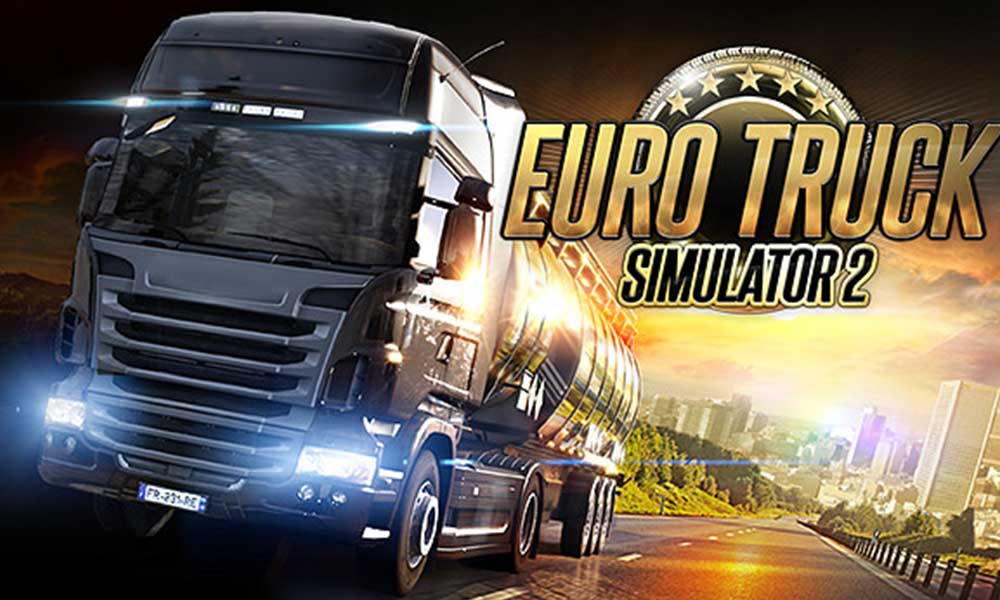 Fix: ETS2 Crashes in Launcher with DX11
Well, it seems that a lot of PC players are experiencing the consistent crashing issue while launching the Euro Truck Simulator 2 game with DirectX 11. Though the game may start in idle mode around 20-30 seconds later, it starts crashing most of the time. After pressing the 'launch game' option, sometimes the game loads fine if it didn't crash while logging in to World of Tanks (WoT) in the launcher. If it does load, after 20-30 seconds later, it closes again.
To be very precise, game crashes may happen due to several possible reasons on your PC which may vary from person to person. In most scenarios, issues with the installed game files, an outdated or corrupted game version, issues with mod files, outdated or corrupted graphics drivers, and more might trouble you. Sometimes not running the game as an admin, issues with the third-party overlay app, issues with the game cache data, etc can trigger crashes a lot.
1. Update Graphics Drivers
Having an outdated or corrupted graphics driver on the PC might gonna trouble you a lot because it can easily conflict with the system and programs to run properly. You should check for the available update and install it.
Right-click on the Start Menu to open up the Quick Access Menu.
Click on Device Manager from the list.
Now, double-click on the Display adapters category to expand the list.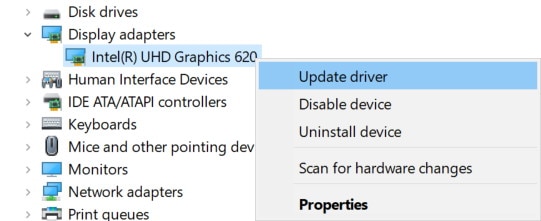 Then right-click on the dedicated graphics card name.
Select Update driver > Choose Search automatically for drivers.
If there is an update available, it'll automatically download and install the latest version.
Once done, make sure to reboot your computer to change the effects.
Alternatively, you can try manually downloading the latest version of the graphics driver for your specific PC model via the Nvidia official site or AMD website.
2. Run the game as an administrator
If you're not running the game file as an administrator on your PC then make sure to do the same. Otherwise, the user account control (UAC) might gonna prevent the game file to run properly without the system administrator account access.
Open Steam > Library > Right-click on Euro Truck Simulator 2.
Click on Manage > Select Browse local files.
Right-click on the Euro Truck Simulator 2 exe file > Select Properties.
Click on the Compatibility tab.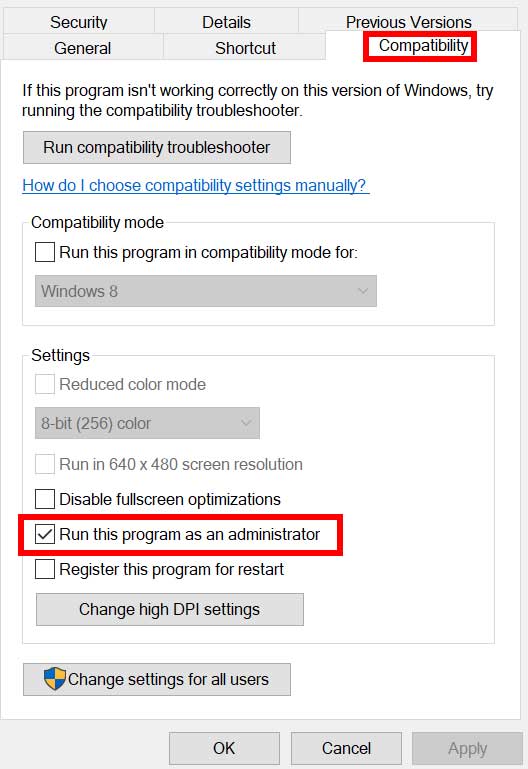 Make sure to click on the Run this program as an administrator checkbox to checkmark it.
Click on Apply and select OK to save changes.
Next, you can try launching the game again.
3. Disabling Discord Overlay
It seems that some affected players have found this method useful enough on some PCs because there is a small Discord overlay icon that pops up every time when the launcher running on OpenGL. So, disabling the Discord overlay option might gonna fix the crashing issue in some cases. It eventually runs in the background and might cause conflicts with the game files or system resources.
Launch the Discord app > Click on the gear icon at the bottom.
Click on Overlay under App Settings > Turn on the Enable in-game overlay.
Click on the Games tab > Select Euro Truck Simulator 2.
Finally, turn off the Enable in-game overlay toggle.
Make sure to reboot your PC to apply changes.
4. Verify and Repair Game Files
The chances are also high that somehow your installed game files become corrupted or missing and you're not aware of it. In that scenario, it's highly recommended to verify and repair game files by following the steps below.
Launch Steam > Click on Library.
Right-click on Euro Truck Simulator 2 from the list of installed games.
Now, click on Properties > Go to Local Files.
Click on Verify Integrity of Game Files.
You'll have to wait for the process until it gets completed.
Once done, just restart your computer.
5. Update Euro Truck Simulator 2
If you're still facing the crashing issue on your PC then make sure to update the game to its latest version. Sometimes a buggy version can trigger multiple issues with the game launching or running the game smoothly.
Open the Steam client > Go to Library > Click on Euro Truck Simulator 2 from the left pane.
It'll automatically search for the available update. If there is an update available, make sure to click on Update.
It may take some time to install the update > Once done, make sure to close the Steam client.
Finally, reboot your PC to apply changes, and then try launching the game again.
6. Clear Game Cache Data
Sometimes issues with the game cache data can cause game crashes in most scenarios. It's recommended to clear the game cache data on your PC by following the steps below:
Make sure to close the ETS2 game and exit the Steam launcher on your PC.
Press the Windows + R keys on your keyboard to open the Run dialog box.
Then type %public%\Documents and press Enter.
Now, right-click on the Steam folder > Select Delete.
Restart the launch and Euro Truck Simulator 2 to check for the issue.
That's it, guys. We assume this guide was helpful to you. For further queries, you can comment below.