To recall, the Nvidia GameStream offers you power access to your favorite games from your GeForce GTX-powered PC on your SHIELD TV or tablet. It just makes the user experience faster and smoother with the help of 4K HDR gameplay at 60 FPS. However, some of the unfortunate users are reporting that they're getting issues with the GameStream Error Code 47439999 whenever they try to play games via Nvidia's GameStream technology.
The particular error is showing in the Nvidia Experience window pop-up and if users are going to close the pop-up, the game also gets closed. Now, if you're also one of the victims then make sure to check out this troubleshooting guide completely to fix it. The higher chances are that your Chrome browser has a cache problem or maybe the GameStream ports are not forwarded or Nvidia Service conflict can be another reason.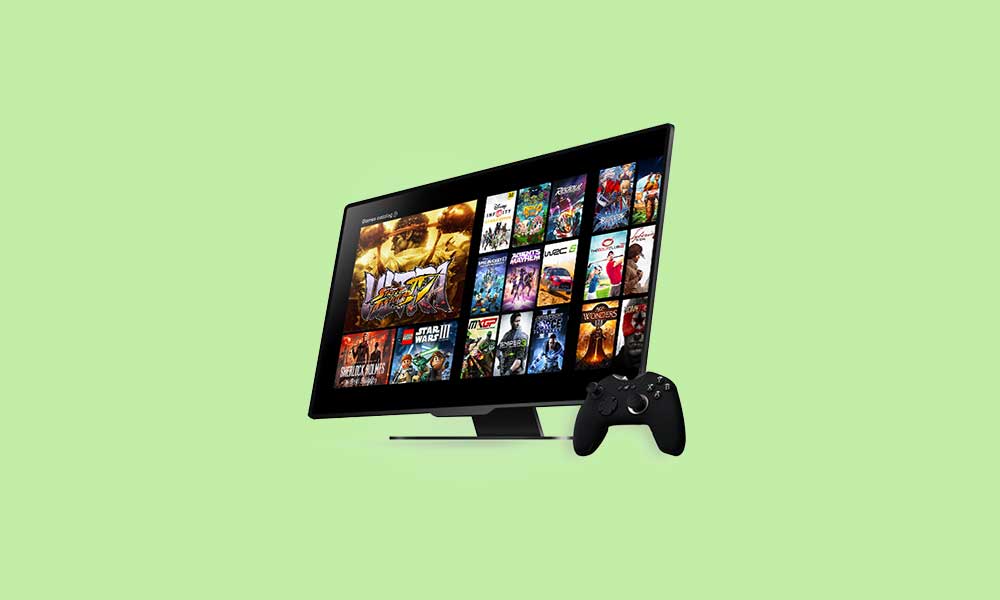 How to Fix GameStream Error Code 47439999
Additionally, sometimes clearing the temporary internet files or cache on the browser can fix the issue. But even using a shared IPv4 address on the ISP can also cause multiple issues regarding internet connectivity or connecting to the servers. Now, without further ado, let's get into it.
1. Clear Cache in Chrome
First, exit the Nvidia Experience app on your PC.
Press Ctrl + Shift + Esc keys to open up the Task Manager.
Click on Processes and dismiss all the Nvidia Experience and Chrome related tasks individually.
Now, open the Chrome browser > Click on the Menu (three vertical dots icon) from the upper right side of the browser interface.
Next, hover over the More tools field to expand the drop-down list.
Click on Clear browsing data.
Now, under the Basic tab, select the Time range according to your preference.
Then click on the checkbox of Browsing history, Cookies and other site data, Cached images and files to select them.
Click on Clear data > Once done, restart your Chrome browser.
Finally, check for the co-op attempt via the GameStream technology whether the issue has been fixed or not.
Also Read: Fix: NVIDIA High Definition Audio Not Plugged In Error
If not solved, check out another method below.
2. Forward GameStream Ports
In some cases, it's known that the issue can happen due to the active GameStream ports are getting blocked by your router or Windows Firewall or Antivirus program. So, make sure to go to the router settings page and search for UPnP (Universal Plug and Play) feature. Here you can go to Advanced or Manual mode to forward ports that are being used by GameStream.
Open your browser > Type 192.168.0.1 or 192.168.1.1 or 192.168.2.1 on the address bar and search for it. [You can also check out the backside or beneath of your router to get the login page URL]
Next, enter your admin username and password which you can also find printed on your router.
Go to NAT Forwarding or Port Forwarding > You'll need to manually add ports as followed.

47998 UDP
47999 UDP
48000 UDP
48010 UDP

Make sure to add all the mentioned ports one by one to forward completely.
Once all saved, restart your computer as well as the router.
Finally, try running the co-op gameplay via the GameStream to check for the issue.
Read More: Fix NVIDIA Display Settings are not available Error
3. Disable Nvidia Service
Now, it's also worth mentioning that most probably a malicious or buggy Nvidia Experience service is causing the GameStream Error Code 47439999 which can be fixed by disabling the Nvidia Service. Though there is no official confirmation on it, as an affected user you should try this method also if none of the above methods worked for you.
Press Ctrl + Shift + Esc keys to open up the Task Manager.
Click on the Services tab and click on Description to find out related services properly.
Next, locate the Nvidia Services and right-click on it individually.
Click on Stop [Make sure to do the same with each and every running Nvidia services]
Once done, restart your computer and try running the Nvidia GameStream to check for the issue.
Still, the problem persists? Check out another method below.
4. Use a Private Hosted VPN Service
If in case, your IPS offers you a shared IPv4 by default, the Nvidia GameStream function may conflict in some cases. So, it's always better to fix this issue by using a private VPN. Here we'll recommend Hamachi VPN to use and if your friends are also getting the same error then you'll find this VPN more reliable.
Open Chrome browser > Go to the official Hamachi VPN download page.
Make sure to download the latest version of Hamachi VPN and install it by double-clicking on the hamachi.msi file.
Follow the on-screen prompts and allow the UAC permission by clicking on Yes.
Once installed, restart your PC > Launch the Hamachi VPN program.
Now, click on the Power button and wait for the connection to be successful.
Click on 'Create a new network' > Set up a new Network ID and Password.
Once done, click on 'Join an existing network' and input the credentials to start using the privately hosted VPN.
Finally, you can share the same credentials with your friends as well so that they can join your network from the Hamachi VPN to play together via the Nvidia GameStream.
That's it, guys. We hope you've found this guide pretty helpful. For further queries, you can comment below.