Google Chrome has this useful feature that allows the user to save their passwords for various websites. So, when they visit that site often, they do not have to keep logging in every single time. Also, the browser offers an autofill feature that helps fill out forms easily by typing a word or two. I mean when we are putting our address in a form, we don't have to fill it all. Just type a field, and pre-saved values for other fields show up in a prompt. Click on it, and the whole address section is filled. Sometimes things go south with the technical setup. Of course, we are talking about bugs and other issues that occur on Chrome. These problems will not allow the user to save their password or the autofill to work.
Definitely, it is irksome for a user to manually do the work that Chrome would do in a second. Easy login and form-filling become quite tedious with the user inputting values one by one. This issue is not OS platform-specific. Though we will be mainly covering Windows OS, still, the issue of Google Chrome not saving passwords can also happen on macOS. In this guide, we will discuss the possible reasons behind this bug and how we can fix them.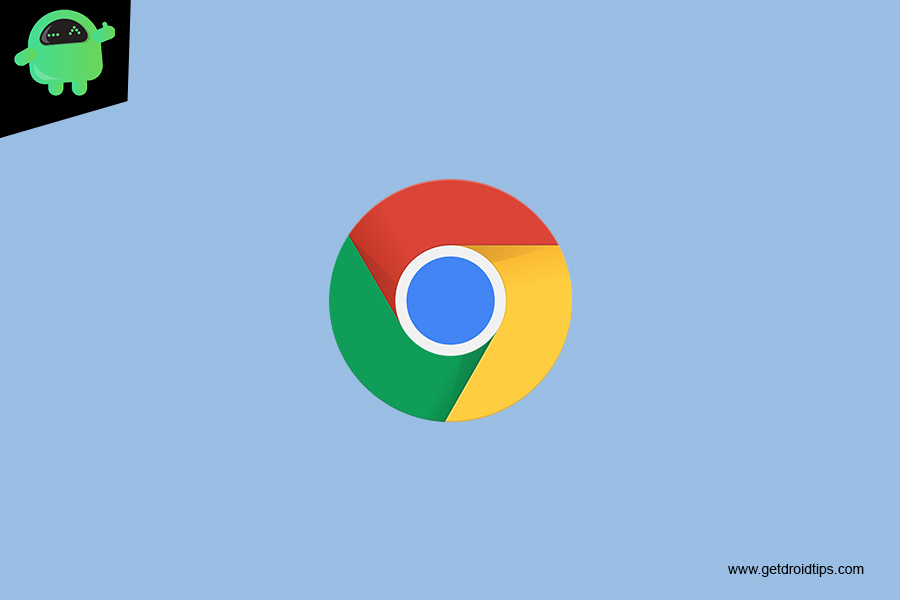 Why Google Chrome is not Able to Save Passwords
Let's take a look at the possible reasons why the issue may happen.
Saving Passwords in Disabled in Chrome
In case, you have mistakenly turned the feature off, then the prompt for saving passwords will not pop-up when you try logging into any website. So, you need to enable it first.
Bug in the Chrome
Every application has its share of bugs and glitches. Chrome is no exception. The only solution is to upgrade the browser version to the latest one. Google is pretty swift in fixing up bugs.
Saving Local Data is Not Allowed on the Browser
Again, user-specific options that you need to enable if you wish Chrome to save your passwords.
Corrupt File in the Chrome Profile
If this is the case, then you need to create a new profile on the browser.
Cache Error
If you are using the macOS, then due to corrupted cache files, you will face the issue of Chrome Not Saving Passwords. So, deletion of the cache would fix the issue for good.
Also Read: How to Find Leaked Passwords in Google Chrome on Windows and Android
How to Fix the Issue of Chrome Not Saving Passwords
Now that we know of the cause of the problem, let's head out to solve the same as well.
Upgrade to the Latest Version of Chrome Browser
Normally, the Chrome browser updates itself automatically. However, sometimes a bug may hinder the installation. So, the user has to do it manually. here is how you can do it.
Open Chrome browser
On the top right corner click the vertical 3-dot button.
From the drop-down menu click Help > About Google Chrome

If a new build of the browser is available, then Chrome will install it automatically.
Post the installation you may have to close and restart Chrome.
Enable Password Saving on Chrome
Let's see how to enable this feature. It's quite simple.
Go to Chrome > click on the vertical 3-dot button to trigger the drop-down menu.
Scroll down to Settings, click to open it.

In the next screen go to the Autofill tab.
Now, click on Passwords
There is an option Offer to Save Passwords. Click on the toggle beside it to enable it.


Try Using Password Manager
In the current era, we are highly advanced in technology. For every technical snag, there is an effective solution. This brings us to the concept of passwords manager applications. There are plenty of such apps available on the internet. You can use any password manager to handle the passwords and related activities easily on your device. They can easily support the Chrome browser making it more simple for you.
However, make sure that you are installing these applications from legit sources. Always download them from their official websites. Never, get them from dubious websites or third-party links. Otherwise, you may end up installing some harmful malware.
Create A New Chrome Profile
With a new profile, you will lose all the data you have created with the previous profile. So, keep this in mind before opting for a new Chrome profile.
Go to Chrome Browser
Click on your Avatar on the right-hand side
Click on Add +


Insert the new user name
Click on Add button


Chrome Should be Able to Save Local Data even after You're Logged Out
There is an option that needs to stay disabled. This option will cause Chrome to forget all credentials and other form values, information right when you close the browser. It happens because the application clears the cookies. That's what we do not want. So, we will disable it.
Go to Chrome Settings
Scroll down and click on Advanced
Click on Privacy & Security
Then click Cookies & Site Data
Under that, there is Clear Cookies and Site Data When You Quit Chrome
Make sure to disable the toggle.

After you are done make sure to restart the browser
Solution for macOS users
If you are facing the same issue on a macOS, then you go to the Library folder and delete the Google Folder. Also, delete the folders present in Cache. Then restart the computer. That should fix up the things.
So, that's it. try these methods out to fix the issue of Google Chrome Not Saving Passwords on your computer. I hope you found the guide informative.