In this guide, we will be discussing various fixes related to "this plugin is not supported error" on Windows 10. This might have happened with you that while playing media contents on the Chrome browser, you might see a grey screen with the flash player icon and the above error message. The problem is with the integrated Flash plugin in your Chrome browser. If for the first time you are accessing any media-rich content, then you will have to grant it permission to use the flash player. Then from the next time onwards, it won't ask for this flash permission and will play the content automatically.
However, many users aren't able to enable it the first time. When they are trying to do so, they are greeted with the above-mentioned error message. It might happen the flash plugin is corrupt, outdated or some of its files might be missing. So if you too are facing this issue, then check out the various fixes that we have mentioned below.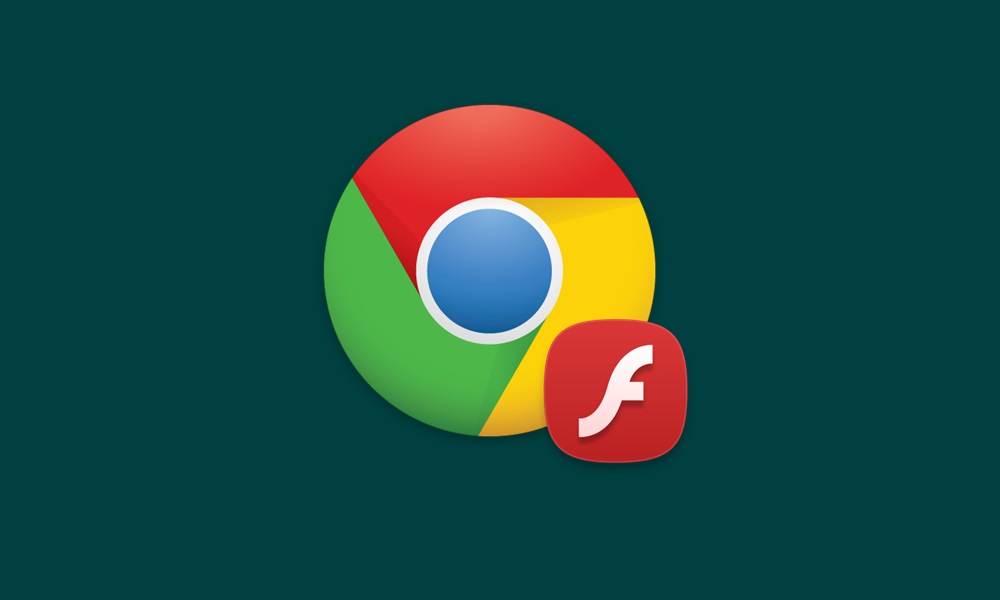 Fix "This Plugin is Not Supported" error in Chrome Browser?
There are around six different fixes that we have shared here related to "this plugin is not supported error on Windows 10". Do try them to rectify the said issue. There's isn't any universal fix for the same. Different methods might different users. With that in mind, here are all the fixes.
Fix 1: Enable Flash Player in Chrome
It might happen that the flash player might be disabled in Chrome. To check it out or to enable it, follow the below steps:
Open the Chrome browser and enter chrome://settings/content in the address bar.
Scroll to the Flash section and open it. Make sure it has been enabled. There's also a Block section beneath it. Make sure none of the websites have been added to it.

Now try playing the content and see if the plugin not supported error has been fixed or not. If it hasn't been, try the below fixes.
Fix 2: Update Flash Player
Even after enabling the Flash Player, you aren't able to play media contents, maybe you need to update it. To do so, type in chrome://components/ in the Omnibox and hit Enter. You will now see the list of all the components used by Chrome. Scroll to the Flash Player option and click on Check for Update. If there's an update, it will be downloaded and applied. Once it does, check whether the plugin not supported error has been rectified or not.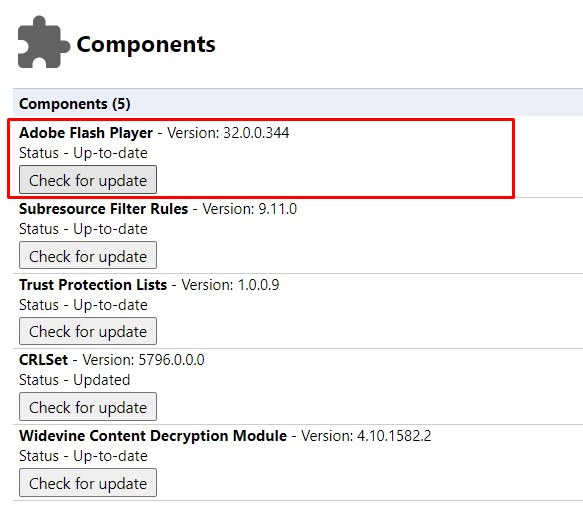 Fix 3: Clear Cache and Data
You should also consider clearing cache and data from Chrome. If there's too much data or the available data is corrupt, Flash may not work as expected. So follow the below steps to clear Chrome's data.
There are various methods through which you could carry out the said task. The easiest ones involve directly pasting chrome://settings/clearBrowserData in the address bar. Or even better, take the help of the Ctrl+Shift+Del shortcut key.
You should now see the Clear browsing data window. Select Cookies and Other site data and Cached images and files. Hit OK and wait for the process to finish.

Once it does, the plugin not supported error should have been fixed and you could now view the video that was earlier throwing the said error. However, if there's still no luck, don't worry there are some other fixes that you could try.
Fix 4: Update Chrome
It is always advisable to use the latest version of any application. The developers, apart from introducing new features to the fore, also bring about bug fixes and stability improvements. So to update your browser, follow these steps:
Open Chrome browser and click on the overflow icon situated at the top right.

Select Help > About Google Chrome. Check for the update, and if it's there, you should do so right away.
Fix 5: Try Simulating Internet Explorer in Chrome
If Chrome is still throwing up that error, try accessing the said contents in Internet Explorer. If the videos are playing without any fuss, then you could try viewing content in that browser. However, not everyone prefers to ditch Chrome for Internet Explorer. So the next best option is to simulate Internet Explorer inside the Chrome browser. Here is how this could be done.
Head over to the Chrome Web Store and search for the NoPlugin Extension. Or you could directly download it from here.
Next up, click on Add to Chrome and in the confirmation box that appears, click on Add Extensions.

Once the extension is added, restart the Chrome browser and see if the plugin error has been fixed or not.
Conclusion
So these were the various fixes related to the Fix "This Plugin is Not Supported" error in Windows 10. Do let us know which one of the fix worked out for you. On that note, if there's an issue that you are facing executing the above steps, drop in your queries in the comments section. And don't forget to check out iPhone Tips and Tricks, PC tips and tricks, and Android Tips and Tricks.