HDAudBus.sys is a Windows driver. You must have heard the term driver. If not, let me tell you that Driver is a software component that facilitates your operating system to communicate with the hardware or connected devices. It can also be assumed that the driver has direct access to the operating system's internals. HDAudBus is also known as High Definition Audio Bus Driver that belongs to Microsoft Windows Operating System. Further, it is classified into Win 32 EXE file.
HDAudBus came into existence for Windows Vista on August 11, 2006. After modification and upgradations, the latest update of HDAudBus was released on July 29, 2015, for the latest version, Windows 10. It is established in Windows 8, Windows 8.1, and Windows 10.
In this guide, we have collected the detailed file information, troubleshooting steps for SYS file problems HDAudBus.sys. At the tip, all your problems will be resolved.
HDAudBus.sys Windows process – What is it and How to Fix?
Blue screen of Death (BSOD) Errors: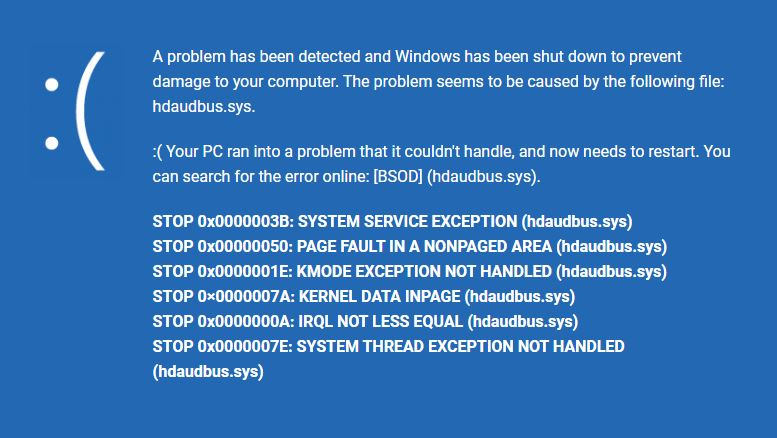 Various factors are responsible for encountering such issues with HDAudBus.sys. Moreover, the issues with regard to SYS files call for Blue Screen of Death (BSOD) errors. These kinds of HDAudBus.sys errors cause due to outdated firmware, hardware problems, corrupt drivers, or additional software-related issues. A few of these errors involve:
HDAudBus.sys failed to load.
HDAudBus.sys is missing or corrupt.
Can't find HDAudBus.sys.
Windows failed to start – HDAudBus.sys
It is very difficult to resolve Blue Screen of Death Errors
In most cases, you will find HDAudBus.sys BSOD errors even after installing new software(Windows), new hardware, or performed a failed windows update.
However, in other cases, software corruption caused due to malware infection can lead to HDAudBus.sys Blue Screen of Death errors. Therefore, it is complex to be sure about up-to-date and regular scanning by your antivirus.
Moreover, You are advised to create a Windows backup/ System Restore Point prior to making any hardware or software changes to your computer. So by this, you can restore/backup your computer to a previously saved point even after encountering an HDAudBus.sys Blue Screen of Death errors.
Fix for HDAudBus.sys errors
If you are tired of the above-listed error messages, then you need to follow the below-mentioned troubleshooting steps to resolve your HDAudBus.sys errors. In 3 simple steps, we have tried to sort out your problems in regard to HDAudBus.sys, follow accordingly.
Fix 1:- Restoring your PC back to the Latest Restore Point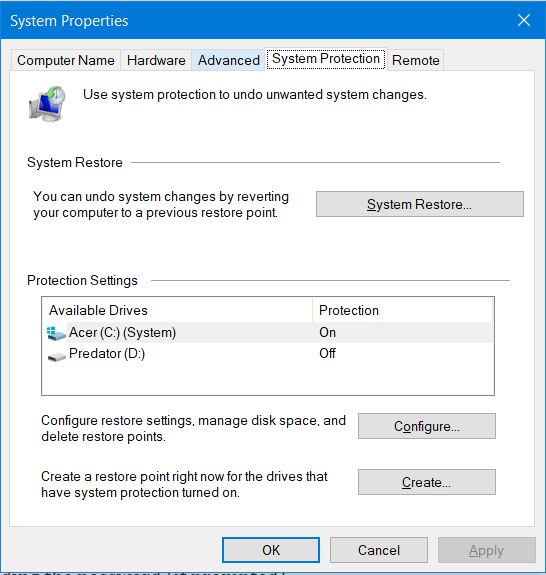 Steps for beginning system restore for Windows XP, Vista, 7, 8, and 10 are as follows:-
Start Windows but tapping on the start button.
Locate the search box, and in the search box, type "System Restore" and press Enter.
In search results, Notice System Restore and open it by double right-click.
Approve the Administrator's request by providing the password (if prompted)
Follow up the on-screen steps in the System Restore Wizard in order to choose a relevant restore point.
Restore your PC to the backup image that you have saved prior to changing software or error occurrence.
You have successfully resolved your issue regarding HDAudBus.sys. If you are still facing the same issue then, please reach out to the next step mentioned below.
Fix 2:- Run System File Checker in order to restore your corrupt/missing HDAudBus.sys file.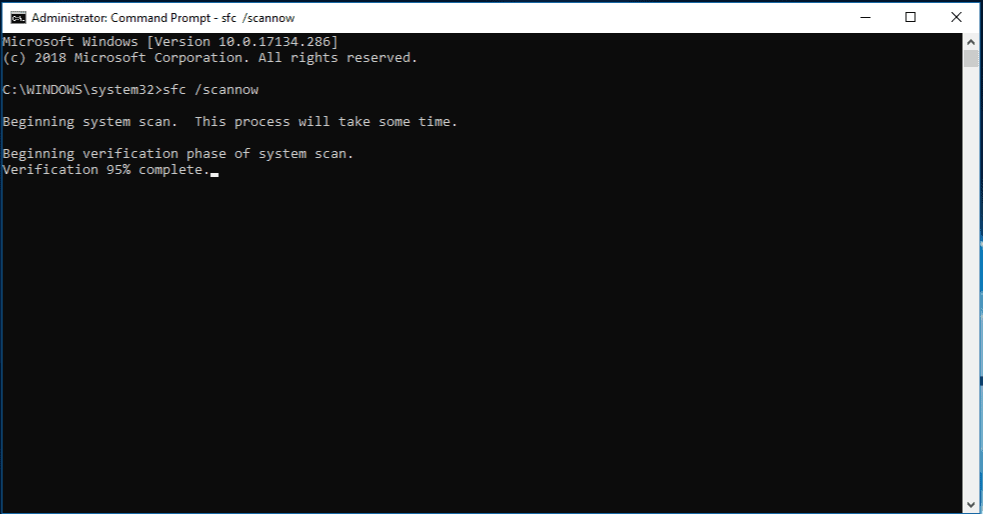 System File Checker (SFC) is a utility clubbed with Microsoft Windows that facilitates users to scan for and restore corruptions in Windows system files—using the SFC tool for missing/corrupt HDAudBus.sys files for Windows XP, 7, 8, and 10.
Click on the Windows start button.
In the search box, type "cmd" but don't hit ENTER.
First of all, press and hold CTRL+Shift while tapping ENTER.
A dialog-box would pop-up requesting permission.
Click YES in the prompt permission box.
Now you have a black screen with a blinking cursor on the top left.
Type "sfc /scannow" and tap ENTER.
SFC will start scanning for HDAudBus.sys issues and any other system file issues.
Strictly follow the on-screen commands in order to complete the process.
Please be patient; this scan might take a while to complete its scanning.
If Fix 2 fails, then please proceed to the next step will resolve your issue.
Fix 3:- Updating your Windows Manually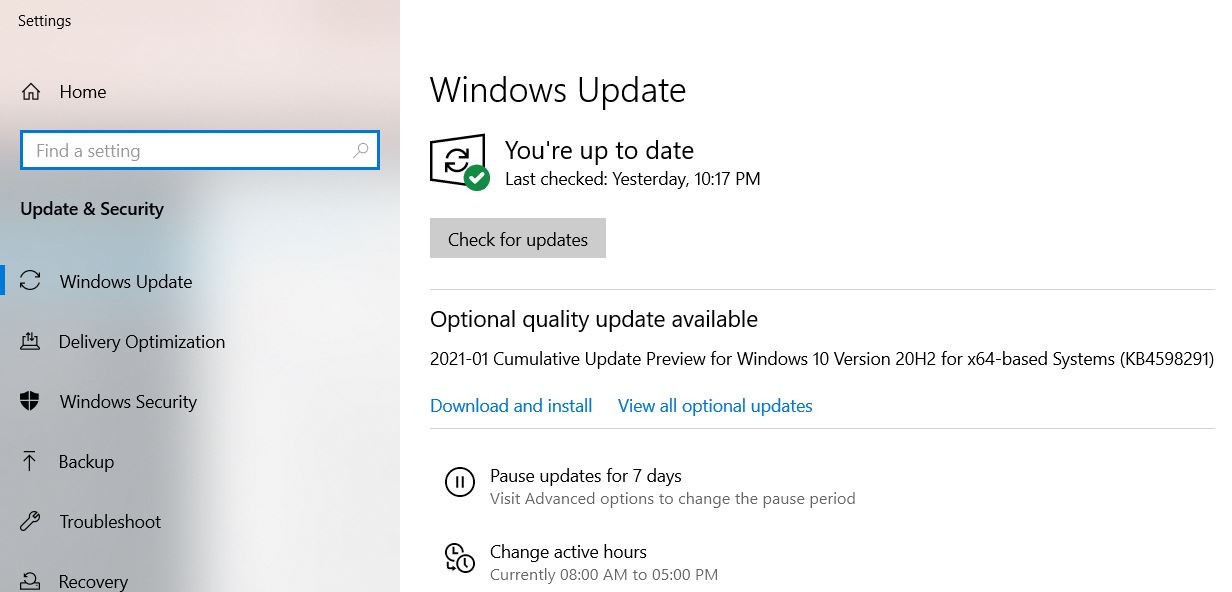 If the first 2 fixes didn't work for you, then it might be a good idea to run Windows Update. In order to proceed with Windows Update, please follow the steps mentioned below:-
Hit the Windows Start button.
Type Update in the search box and then press ENTER.
In the Windows Update dialog box, locate and click "Check for Updates."
If updates are accessible for download, tap Install updates.
After completing the update, Restart your PC for updates to take effect.
However, if the issues still persist, then an alternative is also provided in the next step.
If all fixes fail: Download and Replace your HDAudBus.sys file [Not Recommended]
Note:- Not recommended for amateur PC users.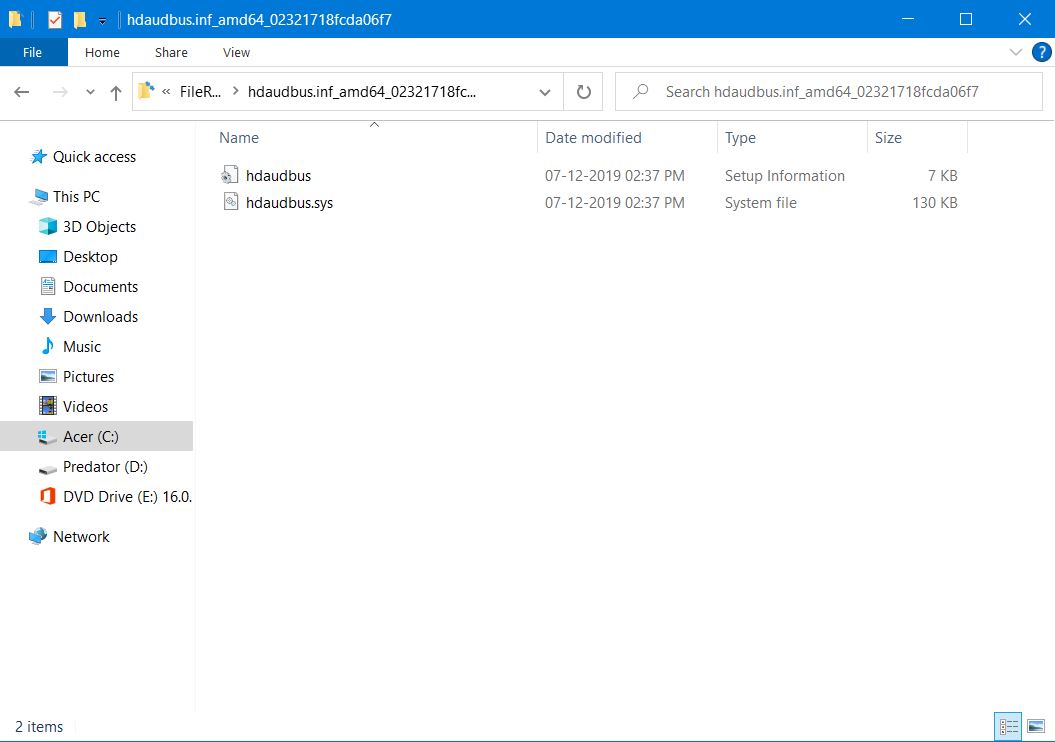 If the previous troubleshooting fixes didn't work for you, you could try a more aggressive approach. However, we don't recommend this step but is available for information purpose.
Track down your Windows Operating system version from the inventory of "Download HDAudBus.sys files".
Locate the appropriate file from location: "C:\Windows\System32\DriverStore\FileRepository\hdaudbus.inf_amd64_02321718fcda06f7."
"Download Now" button and download your Windows file version.
Copy the file into the appropriate directory of your Windows version.
Restart your PC for the changes to take effect.
Viola! Your issue is resolved successfully. However still, if you find any issues, then the last but not the least option is to do a clean installation of Windows 10.
Caution:- We strongly do not recommend downloading and copying HDAudBus.sys files to your appropriate Windows system directory.
Any incorrect installation of the SYS file may lead to system instability and could cause your program or operating system to stop functioning altogether. Proceed with caution. We are not responsible for any loss of data that occurred while performing the above steps.
For more gaming and other updates, subscribe to our YouTube Channel. Also, check out our Gaming Guides, Windows Guides, Social Media Guides, iPhone, and Android Guides to know more.