MARVEL Future Revolution is Marvel's first-ever open-world action RPG on mobile that's available for both Android and iOS platforms. As the title has been released recently in August 2021, it has a couple of issues initially that plenty of users are experiencing right now. Well, players are interested in Increase the Slow Download Speed in the Marvel Future Revolution game. If you also want to do so, check this article.
It seems that whenever players are trying to start the game, they're receiving the 'downloading patch data' message on the screen and the mini-game starts to play while waiting. Luckily, there are a couple of possible ways mentioned below that you should check out. So, without wasting any more time, let's jump into the guide below.
Also Read: Marvel Future Revolution Best Hero Tier List Guide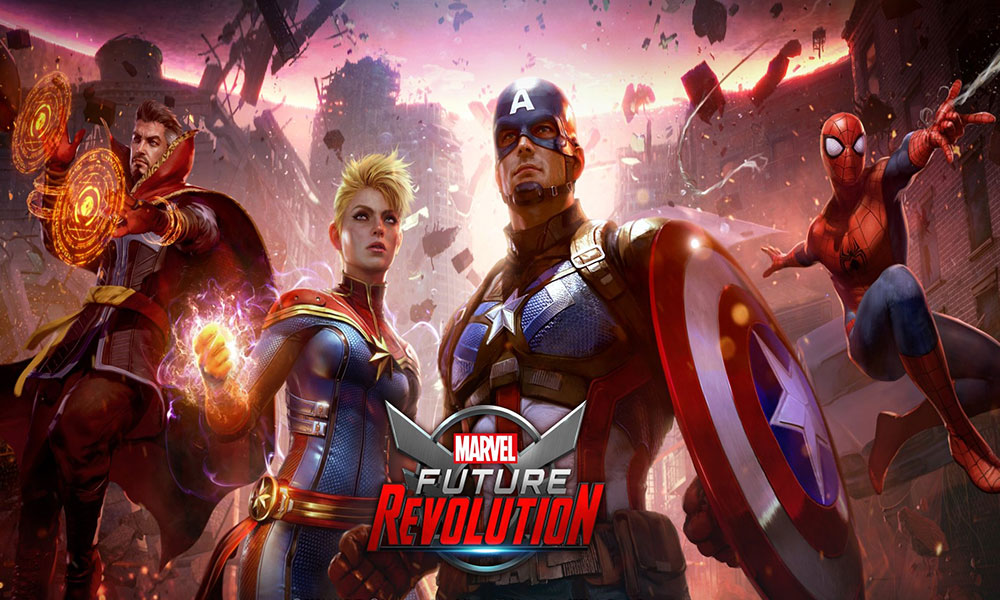 Fix: Increase Slow Download Speed in Marvel Future Revolution
Marvel Future Revolution's slow download speed issue can be easily improved in a couple of ways.
1. Close all background apps
In some cases, the chances are high enough that a couple of background apps are running and somehow they're conflicting with the system resources or performances. If you're also feeling the same issue then make sure to close all the background apps properly. To do this:
For Android:
Swipe up and hold from the middle bottom of the device screen to open the Recents panel. [If you're using the on-screen navigation keys then you should tap on the recent key and clear all opened apps]
For iOS/iPadOS:
On iOS or iPadOS running devices, you can swipe up and hold from the middle bottom of the screen to open the Recents panel.
Then manually clear all the opened apps.
Once all closed, go to Settings > General > Background App Refresh.
Make sure to turn on the Background App Refresh toggle.
Finally, enable this feature for Marvel Future Revolution from the list of installed apps.
2. Restart your internet connection
Make sure to restart your internet connection if there is an issue with the network glitch or connectivity. In some cases, it's always a better idea to switch network connections between Wi-Fi and wired (ethernet) to check for the issue properly.
3. Position your phone closer to your router
Keep in mind not to place your router at a far distance. It can basically cause several issues with the network connectivity or signal strength. Just keep the router closer to your mobile device or within its range for seamless network connectivity.
4. Wait for a while
Some of the reports are also coming out that there may be a server issue that needs some time to get fixed by the developers. Therefore, it's recommended to wait for a while until the servers go back online.
Additionally, we'll ask you to use the broadband connection as it has a hefty 4GB of downloadable file size. Hopefully, Marvel Future Revolution developers are aware of this issue and we're expecting that they'll soon come with a new patch fix. There is nothing extra you can do right now except for waiting.
That's it, guys. We assume this guide was helpful to you. For further queries, you can comment below.