Netflix is a standalone entertainment hub where you will find movies, TV shows, and Netflix Originals to name a few. It has a humongous user base thanks to its penetration on smartphones, websites, and even smart TVs like the Vizio Smart TV. However, reports of the Netflix app not working or crashing on Vizio Smart TV have emerged stating that the app doesn't work or crashes sometimes on Vizio Smart TV. Here at GetDroidTips, I hurtled through the web to find a fix and have listed some of the troubleshooting methods that have worked so far after I was able to reproduce similar issues on my Vizio Smart TV.
Why Does Netflix App Crashes on Vizio TV?
Turns out there are many possible reasons why you could end up with a Netflix app crashing or not working issue on your TV. It could be something as simple as no internet access or there's Netflix server outage to other issues like the Netflix app or the firmware that your Vizio TV runs on has glitched out and so on.
How to Fix Netflix App Not Working/Crashing on Vizio Smart TV?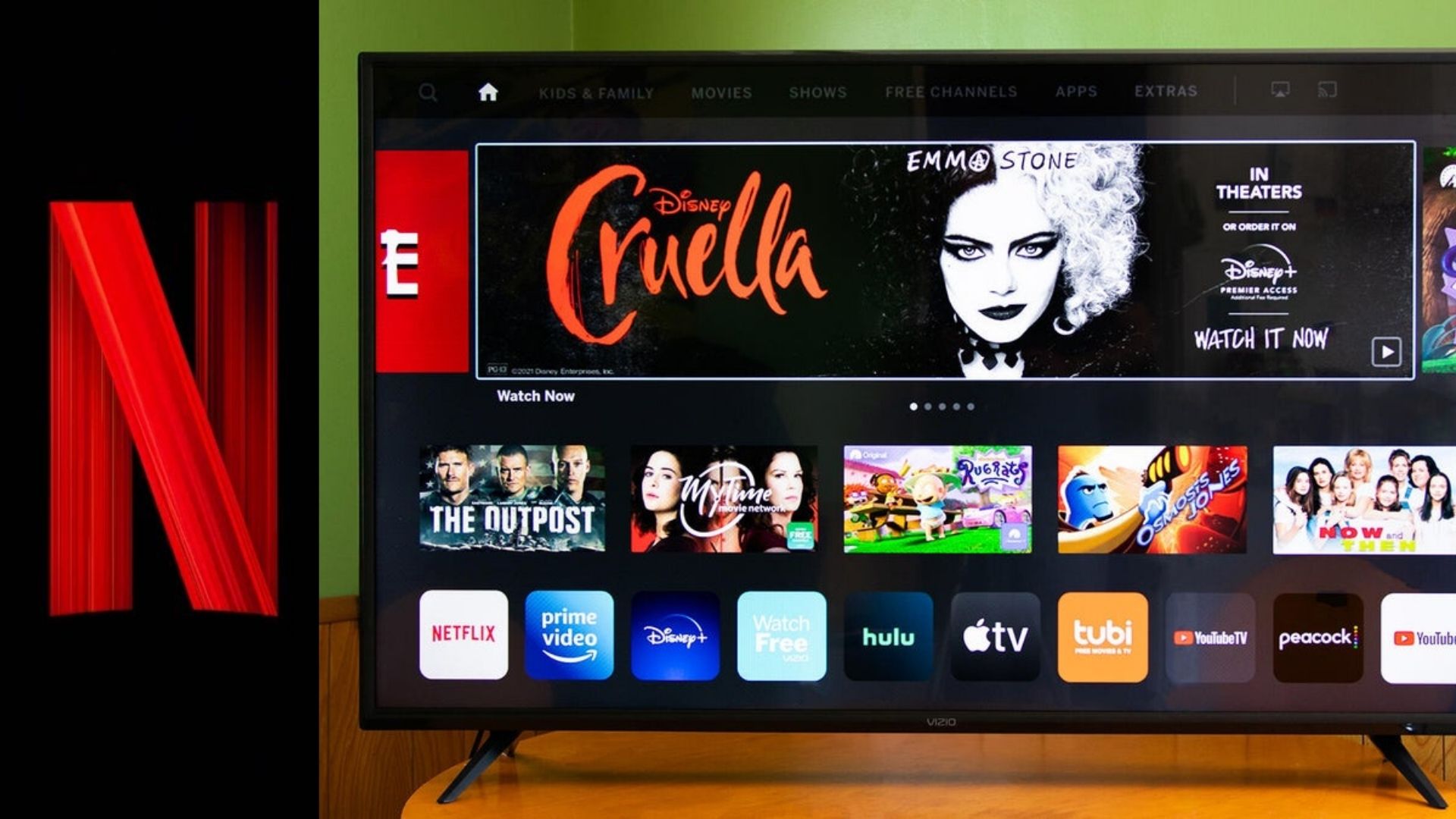 Perform a Soft Power Cycle
The Netflix app stopped working on your Vizio Smart TV. What's the first thing you'd do? You can try pulling off a soft power cycle and check if it makes any difference or not. To be honest, Netflix apps crashing or not working is many times a temporary glitch/issue and requires just a quiet reboot to fix it.
Press the "Menu" button on your Vizio TV remote.
Next, proceed to System >> Reset & Admin.
Select "Soft Power Cycle".
This process will take a few seconds where the TV will turn off and reboot after some time.
Alternatively,
You can turn off the TV, unplug the power cord and let it sit idle for a few moments.
Reconnect the power on and turn on the TV.
Launch the Netflix app and check if everything is working or not. If not, proceed with the next method.
Check if your internet connection is working
The moment when you find out the Netflix app on your TV is not working, it's time to eliminate the obvious first. Check if the internet connection is working or not. Netflix requires an internet connection round-the-clock to work and without it, you will essentially have a blank page when you open the Netflix app. You should have a working internet connection and that too with a good internet speed for all the Netflix services to be delivered smoothly.
Try using any other app to check if the internet is working or not. You can use your phone connected to the same WiFi to verify it as well. If the internet strength is low, take your TV closer to the router or bring the latter closer to the TV and check if this arrangement works for you or not. You can even use an ethernet cable so that the distance from the router is not a problem and the TV improves internet connectivity. Finally, call your ISP to check whether you have any outages that should help you narrow down the culprit.
Verify for Netflix outages
After checking if you have internet access or not, it's time to verify if Netflix is facing some issues or not. Netflix usually updates its Twitter handle with information if its services are down. You can also check out DownDetector to know if some services are down and take measures accordingly.
Check if your Vizio Smart TV is compatible with Netflix
After a software update, some of the TV models from Vizio have become incompatible with Netflix. This means you can no longer access Netflix on TVs made in 2013 and others. You can check out the list of model numbers that don't support Netflix here. If your model number is not included or if your TV is newer than 2013, this particular piece of information is not for you.
Verify with your ISP has restricted Netflix
The internet is not a simple concept to understand but rather a web of technologies and standards working together. The ISP is responsible for restricting or allowing all types of content to its customers. This means if the ISP decides to restrict Netflix on its network, anyone connected to it will not be able to view Netflix whatsoever. You can assume that Netflix is crashing but nothing else. You can call your ISP and check it out. On the contrary, if the ISP doesn't provide you with enough bandwidth and quality internet access, you will struggle to stream Netflix, especially higher resolutions. Thus, changing to a better ISP should resolve the problem.
Update the Vizio TV software
It goes without saying, outdated firmware can result in issues, and Netflix or other apps crashing or not working is one of the many. It becomes impressive to update the firmware even if the TV is working properly as it helps combat impending bugs and issues discovered by users and developers with the current firmware you are using. Here's how you can update the Vizio TV software.
First up, press the Menu button on your remote.
Proceed to System and select "Check for Updates".
Next up, the page might prompt you to enter certain details that you need to enter if asked.
If there's an update available, download and install it.
Restart the TV once so that all the actions take place organically.
If the Netflix App not working or crashing issue was because of outdated firmware, it should be fixed now.
Sign Out & Sign In your Netflix Account
Netflix is one of the most popular video-streaming entertainment hubs where you will find anything and everything. However, if you are facing difficulty using this, it will ruin the fun of subscribing to Netflix after all. To combat this, you can use the method of signing out of your Netflix account and signing in again. Here's how it will work out for you.
Open the Netflix app on your TV and go to its Settings.
Proceed to "Deactivate/reset/signout" and do the needful by signing out.
I usually recommend restarting the TV before signing back in so do it.
Use the same Netflix login credentials to log in and check if this has resolved the issue.
If you have a different Netflix account, try using it because there's a possibility that the account you use is facing issues. Netflix customer care will be able to answer about the account facing issues.
Once you have signed in, open Netflix and try to play any content and monitor its performance.
Reset to its Factory Settings
If nothing works, the final resort is to do a factory reset. Let's see how you can do it.
Turn on your Vizio Smart TV.
Press "Menu" on the remote.
Navigate to System >> Reset & Admin.
Select "Reset to Factory Settings" and that's all.
Once the TV restarts itself, you will have to set up the TV as such as when you bought it the first time around.
Install Netflix on your TV if it isn't a preloaded app.
Use the Netflix account to sign up and monitor its performance for any crashing or freezing issue. If everything is sorted, you are good to go.
Take it to the customer service
If nothing seems to work, your final bet is to take your TV to the manufacturer and report the issue. If everything except Netflix works on your TV, hardware is highly unlikely although you might be facing issues with the software part. You can contact both Vizio and Netflix customer care to find troubleshooting tips specific to your problem or else, you need to visit a nearby authorized or local service center to get the problem fixed up.
Conclusion
These were some of the troubleshooting methods that I was able to use on my Vizio Smart TV. Note that other users tried it too so it depends on the cause of the issue on your end where a specific method will fix the issue or else you will have to pull off a couple of them one-by-one to restore the Netflix app on the smart TV.