Video streaming services for live TV are typically costly, so Pluto TV is notable because it is completely free. Live TV service Owned by Viacom doesn't offer as many cable mainstays as other dedicated services do, but it does provide enough complementary programming across news, sports, and entertainment genres to merit consideration.
In addition to being unable to access live TV content, you will also not be able to enjoy the conveniences of DVRs, top-notch apps, and huge on-demand content libraries. But, unfortunately, for Vizio TV users, Pluto TV is not working. That's the reason why we are here. So, let's check out the fixes we have for you to resolve the Pluto TV not working issue with Vizio TV.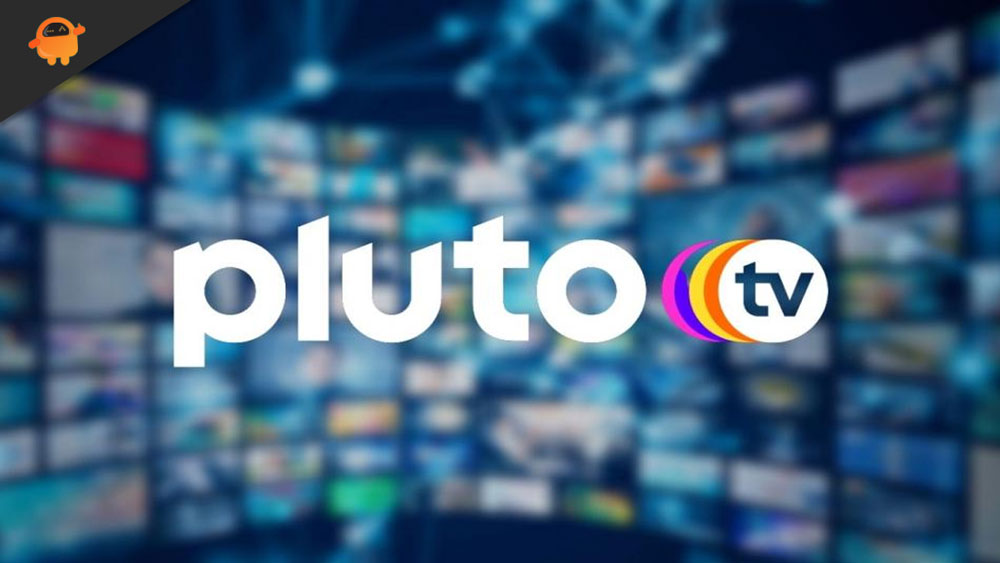 What is Pluto TV and Why Is It Not Working?
ViacomCBS Streaming owns and operates Pluto TV, a video-on-demand service based in Los Angeles, California, United States, and parts of Europe, Latin America, and Brazil that Tom Ryan, Ilya Pozin, and Nick Grouf co-founded in 2013. It is possible that Pluto TV App is not working for a variety of reasons. This may be due to a server issue or maintenance on the Pluto TV App.
Aside from this, there are other common issues that can cause your service to stop working. Most people, however, are experiencing problems opening the Pluto TV App. The problem can be real for those who use the program every day for obvious reasons. Here are some methods you can try if you are having trouble launching the Pluto TV App. There are a number of fixes for Android devices and other devices as well.
How To Fix Pluto TV Not working on Vizio Smart TV
There are some fixes that you can use to resolve if the Pluto TV is not working for your Vizio Smart TV, and guess what! All the fixes we have mentioned further in this article. So, let's check them out:
Fix 1: Make Sure the Internet Connection Is Stable
There is always a need for a good internet connection wherever you want to stream content, whether it is Pluto TV, Netflix, or any other app. You can use speedtest.net to check the speed of your internet connection. You will experience issues with Pluto TV if your internet speed is unstable. In other words, if your internet speed fluctuates often, you should fix the problem.
However, you can fix it by rebooting your router. You can do this by opening the router's settings page and pressing the reboot button. You can also unplug the power cable for a few seconds and then plug it back in. Check if the problem has been resolved by connecting your TV to your Wi-Fi network after rebooting the router.
Fix 2: Check the Pluto TV Server
A common mistake people make is to believe their Internet connection or streaming device is the cause of the problem. While trying to stream your favorite channel, you may find the Pluto TV server was down during that time.
Pluto TV online service frequently announces service interruptions on its official social media sites, so when you think there's a problem with the Server, check Pluto TV's Facebook and Twitter feeds for the latest status. Furthermore, we have some suggestions below for watching three movies on other streaming services, such as Netflix.
Fix 3: Pluto TV Compatibility Issues
Currently, only Roku devices support Pluto TV local channels. To access this feature, you must have an OTA antenna connected to your Vizio TV. Additionally, Pluto TV plans to expand its compatibility with other devices as long as the community requests it.
Further, it is helpful if you make sure your Vizio TV device is automatically updating the Pluto TV application with the latest firmware updates. Your Vizio TV's settings allow you to update the system, which can be easily done. You will then be able to download all the updates, including Pluto TV.
Fix 4: Reinstall the Pluto TV Application
Currently, Pluto TV is still undergoing its testing phase, so it may encounter some bugs and issues in its functioning due to its relative newness. Depending on your situation, it may be necessary to uninstall the Pluto TV application and then reinstall it so that the cache can be cleared and the process can be started completely.
You will not have to wait too long for this process, and you will also be able to fix your problem quickly. Vizio users can uninstall Pluto TV easily by pressing the home button on their Roku remote, selecting Vizio TV, pressing the "Star" button, and you're done!
Fix 5: Contact the Pluto TV Customer Support
Pluto TV customer support may be the only option if nothing seems to work among these quick fixes, and you have to file a complaint regarding this problem.
In order to submit a bug report, you will need to put a detailed description of the problem as well as how you have tried to fix it and failed. Your email will be sent to Pluto TV's customer service department, which will handle it the best they can.
Conclusion
In conclusion, Pluto TV offers some excellent features at no cost but can still be improved. Even though Pluto TV is an emerging online service, some of its features remain a work in progress. Throughout this article, solutions were presented to overcome unforeseen challenges that Pluto TV users might encounter. So, that's how to fix the Pluto TV not working issue on Vizio TV. We hope that the troubleshooting fixes we mentioned earlier in this article have helped you. However, feel free to comment below in case you have any doubts or queries.