There is nothing better than the picture quality of Vizio TVs at a reasonable price. There are also a lot of bugs related to their TVs, which can even get worse over time, which doesn't give them the high-end feel of some other brands, and their operating system can be laggy sometimes and not as full-featured as the competitive models.
Nonetheless, there are many issues with the Vizio Smart TV these days. Yes, many users complain that the Vizio Smart TV keeps freezing and shutting off issue. But now, nothing to worry about! We have mentioned many fixes below to resolve if the Vizio smart tv is not working properly for you. Therefore, let's get started with the guide.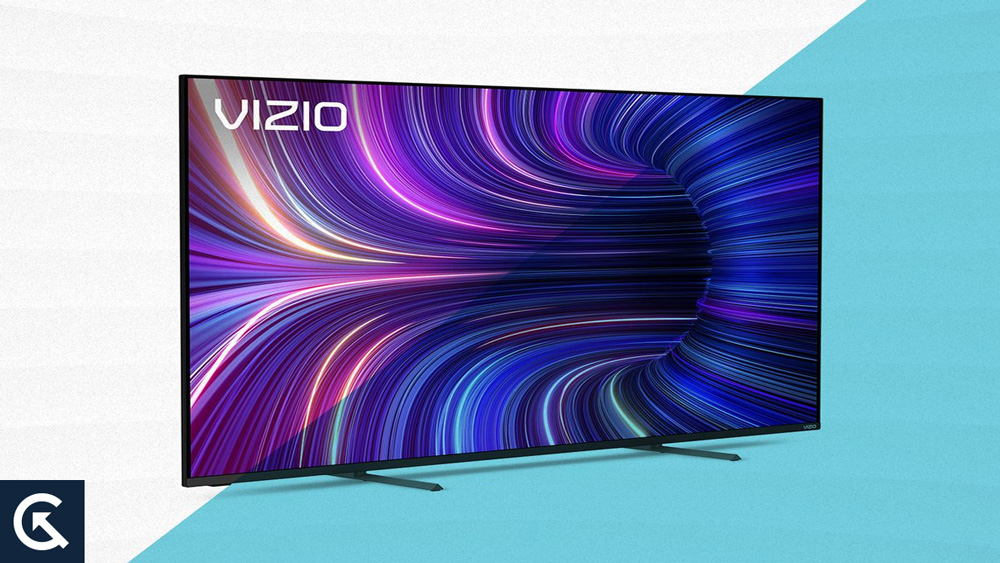 Why is my Vizio TV shutting off by itself?
When your Vizio TV turns off on its own, this is one of the issues you might experience. If all you want to do is relax and watch your favorite show, this can be a frustrating problem.
How To Fix Vizio Smart TV Keeps Freezing and Shutting Off
If you have a Vizio Smart TV and find that it keeps freezing and shutting off, then you must use these fixes and check whether it helps you or not. Therefore, let's check them out:
Fix 1: Check the Power Cord
Check that the power cord is not loosely connected to the power outlet or power strip when experiencing the Vizio TV keeps freezing or shutting off issue.
If possible, connect the power cord of your Vizio TV directly to the power outlet. During a power outage, your TV may also turn off, so be sure to check this first.
Vizio Smart TVs can also be affected by power surges, which can cause them to shut down. It occurs when a power spike damages your TV's power supply. It would be best if you used a surge protector to protect the power supply from random surges.
Fix 2: Reboot Your Vizio Smart TV
It is possible to reboot the Vizio Smart TV, which may fix any temporary glitches in the coded lines that have formed. When televisions are rebooted, they are refreshed.
By doing this, you will ensure that the TV removes any persistent background apps, thus clearing up space and making other apps run smoothly.
Fix 3: Check the Internet Connection
In my opinion, this should be the first thing on the list, and it should also be the first point in this article as well. It is a good idea to check your internet connection to see if the problem is not with the network but with the TV. You may not be able to load most of the content if you have a slow connection since most of the content is downloaded from the Internet. You can try finding a stable or high-speed WiFi connection if your internet connection seems slow.
Fix 4: Update Your Smart TV
You may have been running an outdated version of the Operating System on your Vizio TV if it keeps freezing or shutting off. It is still a good idea to consider updating despite being certain that the Updates may not cause the lags and freezes.
Even if you consider the benefits to be small, updating has many advantages. With updates, we are able to achieve general stability and fix bugs, address security issues, and add many other new features.
From 2017 if you updated some smart TVs from 2017 to 2018, they came with automatic updates, but now you can manually update them as well.
It is possible to update your television through the settings. You will receive automatic updates if you enable automatic updates on your smart TV.
Fix 5: Clear Storage
It has a multitude of channels, apps, web streaming services, history, downloaded files, preferably movies, records, and caches from different apps since it is a Smart TV.
It is likely that your device is close to full or has already reached its maximum capacity because it has so much data. If your Vizio TV is extremely overloaded, a smart TV won't notify you when your storage is critically full, which could result in it glitching, lagging, and crashing.
Delete unnecessary recordings and remove channels that are not active from your Vizio Smart TV to free up space. In addition, you would avoid any unexpected additional billings.
Fix 6: Troubleshoot Apps
Rather than focusing on the whole TV, we will concentrate on certain apps now. Whenever one app appears to be responsible, you will do this. When the TV starts to freeze, try to notice what is open or what you do when it occurs.
When you switch on the TV, you should note what apps start immediately and whether it glitches. Keep researching and force shutting down some apps to determine if there is any difference.
Eventually, you will encounter an app that is no longer compatible with your device, causing problems. Generally, you don't have to worry about Vizio TV freezing or shutting off.
Fix 7: Reinstall The Application
It is possible to uninstall a bunch of apps and install them one at a time and note the performance if you found the faulty app or even if you couldn't find it. This will be a very good idea if you don't mind downloading and re-logging into your apps. Using this method ensures that any faulty apps on your Vizio Smart TV are removed along with a new version that might work smoothly again.
Fix 8: Contact Customer Support
It is more important to understand what the title is trying to convey rather than following the fancy title. Before you purchase anything or attempt to troubleshoot anything yourself, it is always a good idea to do a little research.
You might be able to get some help easily on Reddit from some users with the same television set as yours. In addition, customer support has solved many issues, sometimes even technical problems that require a professional to fix if Vizio TV keeps freezing or shutting off. Feel free to contact them if you have any questions.
So, that's how to fix the Vizio TV that keeps freezing or shutting off. We hope that this guide has helped you. Furthermore, in case you need more info, comment below and let us know.