Horizon Zero Dawn has recently released for Microsoft Windows version after two years of initial release for PlayStation 4 console. Now, it seems that the PC users are getting plenty of bugs and errors with this action role-playing video game-like black screen issue, crashing issue, lagging, stuttering, missing DirectX, missing executable file, etc. Meanwhile, some of the players are also encountering no audio and anisotropic filter issues in the Horizon Zero Dawn PC game. Are you also one of them? Check this troubleshooting guide to fix both these issues completely.
It's quite common these days to have multiple issues or errors on Windows games. Whether you're playing a newly launched game or an older one or even updated to a new patch fix, you may get a couple of issues whatsoever. So, if you're also one of the victims and either the audio or anisotropic filter is your issue then check this troubleshooting guide.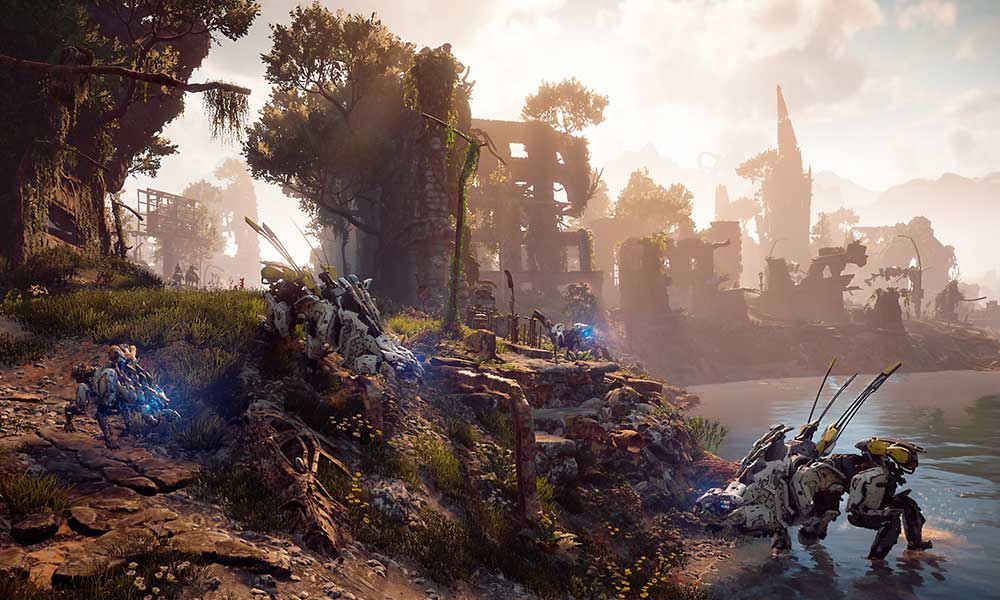 Fix No Audio and Anisotropic Filter issue in Horizon Zero Dawn
Fix No Audio Issue:
So, coming to the topic, some of the players can't hear any sound that means there is no audio coming out during the Horizon Zero Dawn intro scene. Now, this particular issue may happen due to a couple of reasons which are mentioned below.
Either the audio driver isn't installed or corrupted on your Windows PC/Laptop. So, make sure to reinstall the audio driver on your computer even though it's already installed.
Check for the Realtek audio driver online and install the latest one on your PC.
Maybe you're using the virtual surround sound headphones which can also cause sound issues. Try to set audio to Stereo mode.
You can also try changing the audio bitrate from Settings > System > Sound > Sound Control Panel > Click on your connected audio device > Properties > Advanced > Choose 24bit 48000Hz > Click on Apply and OK. Restart your computer and check for the audio issue again.
Fix Anisotropic Filter Issue:
Anisotropic Filter is one of the graphical options in Horizon Zero Dawn which may not work properly sometimes to some of the players. The problem is that even if players turn it on, this feature doesn't work expectedly. So, what to do?
First of all, keep in mind that this is a bug and can be fixed by forcefully enabling 16x Anisotropic Filter through the graphics driver settings. Let's take a look.
Open Nvidia Control Panel > Select Manage 3D Settings > Click on Program Settings.
Choose the Horizon Zero Dawn game from the list.
Next, set "Anisotropic Filtering" to "16x" > Save the changes.
Finally, restart your computer and try running the game again.
That's it, guys. We assume that you've found this guide very helpful. For other queries, you can comment below.