In this guide, we will show you how to fix the Spectrum TV Error Code IA01. Allowing you to easily watch your preferred TV, this service has gained quite a momentum in recent times. From Live TVs to tons of on-demand shows, and the ability to record your favorite shows or even set up a PIN to block any contents, well it encompasses quite a lot of noteworthy features. However, it isn't free from its fair share of issues, with the Error Code IA01 being the most prominent one.
In most cases, this error seems to stem out from the Cable Box's temporary data that it has stored between two restarts. Along the same lines, issues with the Spectrum app or rather the connection cable itself could show in the said error. In some instances, it might be due to the server-side issues as well. With that said, this guide will let you know what needs to be done in all the aforementioned situations which should then help you to fix the Spectrum TV Error Code IA01.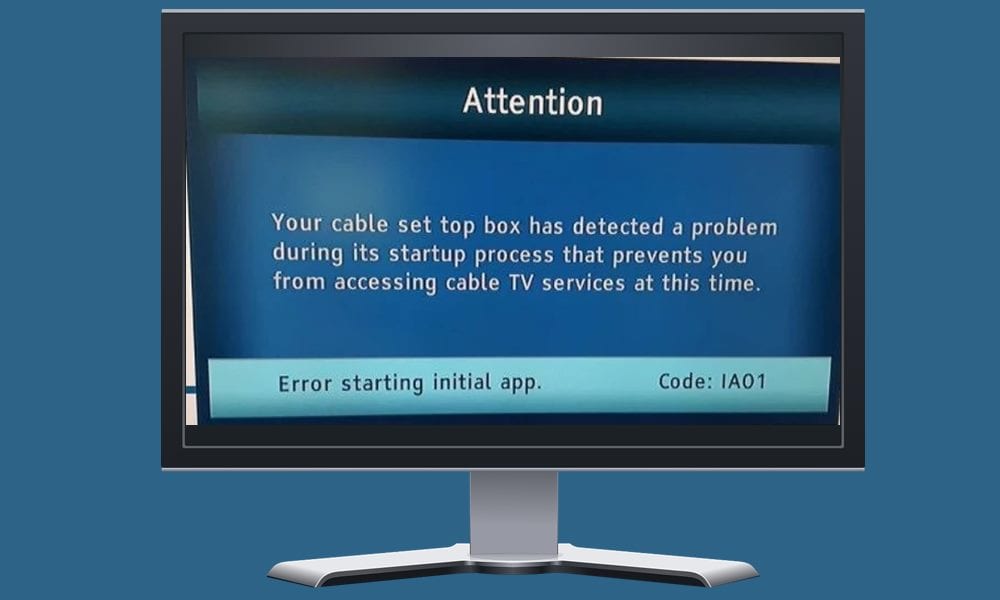 How to Fix Spectrum TV Error Code IA01
There isn't any universal fix for this issue. You might have to try all the below mentioned workarounds one by one until you are able to rectify the issue. Follow along.
Fix 1: Restart Spectrum TV Box
Between two restarts, the Spectrum box holds some temporary data. However, if a lot of them get accrued over time, then it might lead to a few issues. In that case, you may force restart the box to delete these unnecessary data and hence re-establish a new connection with your TV.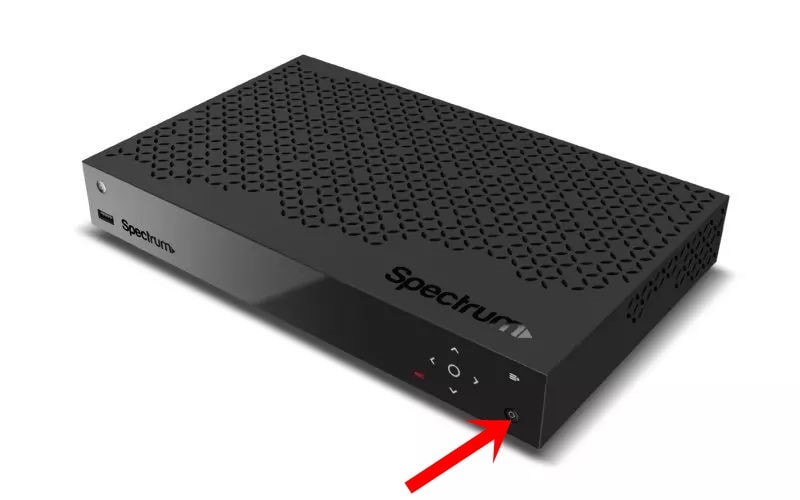 To do so, just press the Power button on your box for s few seconds until it gets completely switched off. After this, remove its plug from the socket and wait for a minute or two. Then plug it back in and power on the box, see if the Spectrum TV Error Code IA01 has been fixed or not.
Fix 2: Reset Spectrum TV Equipment
If you have recently changed your Spectrum plan or purchased a premium one, then chances are it might not have reflected in your account. As a result, it might conflict with its service and could then throw in the said error. In this regard, the best bet is to reset the equipment. Here's how it could be done: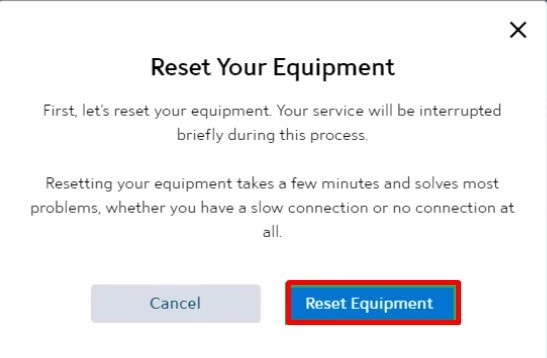 Head over to the Spectrum site and sign in to your account.
Go to the Services section from the top menu bar.
Then go to the Equipment tab and click on Reset Your Equipment.
Finally, again click on Reset Your Equipment from the confirmation dialog box.
Wait for the process to complete. Once done, restart your TV and check for the Spectrum TV Error Code IA01. If it is still there, then here are some other things that you could try out.
Fix 3: Check Cable
More along the obvious lines, if the cable has gone through wear and tear or is even slightly damaged, it might not be able to carry forward the signals. As a result, the connection wouldn't be able to be successfully established. So check the cable and if it is damaged then replace it with a new compatible one. However, if it's all well and good with the cable, and you are still getting the Spectrum TV Error Code IA01, then it's time to move to the fourth and final fix.
Fix 4: Contact Spectrum TV Support
If none of the abovementioned tweaks gave out any desirable results, then the issue might from the service end. In that case, you could contact the Spectrum support staff and let them know your issues. They should make you aware of the underlying fixes and what needs to be done from your end. Likewise, you could also ask them regarding the estimated time for the rectification of this issue, if it is a server-side one.
That's it. These were the four different methods to fix the Spectrum TV Error Code IA01. Do let us know in the comments which one managed to give out desirable results. Rounding off, here are some iPhone Tips and Tricks, PC tips and tricks, and Android Tips and Tricks that you should check out as well.