Spectrum TV app is one of the popular streaming services that offer bundles of videos and Live TV channels. It is available for a range of devices and thus has a large number of viewers. Though it's a popular app, it does not always work smoothly. Many Spectrum app users have complained that the app is not working on Roku TV. The problem is not just limited to Roku TV users, as many Apple TV, Firestick, and Android TV users are facing the same issue.
There could be many reasons why the Spectrum app is not working on your TVs such as outdated software, system glitches, or slow internet. A software bug or outdated cache can also invite many problems. If the Spectrum app is also not working on your Roku TV, Apple TV, Firestick, or Android TV, then you're at the right place. This blog post will tell you some effective ways to quickly fix the problem.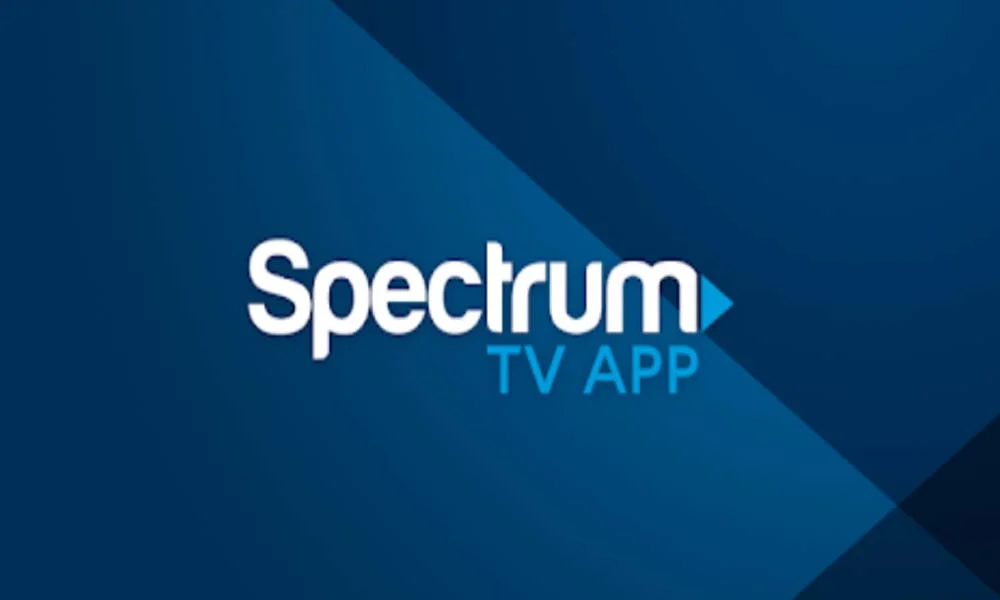 How to Fix Spectrum App Not Working on Roku, Apple TV, Firestick, and Android TV?
Fixing the Spectrum app not working issue is quite easy as long as there are no hardware issues. Below we have listed several troubleshooting steps to make the Spectrum app run without any issues. You do need to try all the solutions. Simply work your way down until you find the one that works for you.
Solution 1: Restart Your Device
Smart TVs have a very limited amount of storage and therefore they can only handle a couple of running applications. If the available RAM is not enough for a new application, the app can crash or may not load at all. It could be the reason your device can't run the Spectrum app. You can easily fix it just by restarting the device.
If you don't know how to restart your TV using the remote buttons, remove the power cable going into the wall socket for 30 seconds and then plug it in again. Now, try to open the Spectrum app and see if the problem is fixed.
Solution 2: Check Your Internet Connection
Some apps may require a stable internet connection to run smoothly. You need to check if your internet connection is slow or unstable. If yes, fix it and then launch the app again.
Test your internet connection through a third-party speed testing tool like Speedtest.net. If the connection is slow or unstable, reboot your router to improve it. You can easily reboot the router by unplugging the cable for 30 seconds and then plugging it back.
Solution 3: Check for Spectrum Server Issues
If your internet connection has no problem at all, there may be an issue with Spectrum servers or some unplanned maintenance could be happening for which you have not been notified. Visit the Spectrum support page to check for outages on your network.
To check if other Spectrum users are also facing any issues, use a third-party tool like Down Detector. If the service has issues, you can't do anything, unfortunately. Try opening the app again and check if the developers have fixed the issue.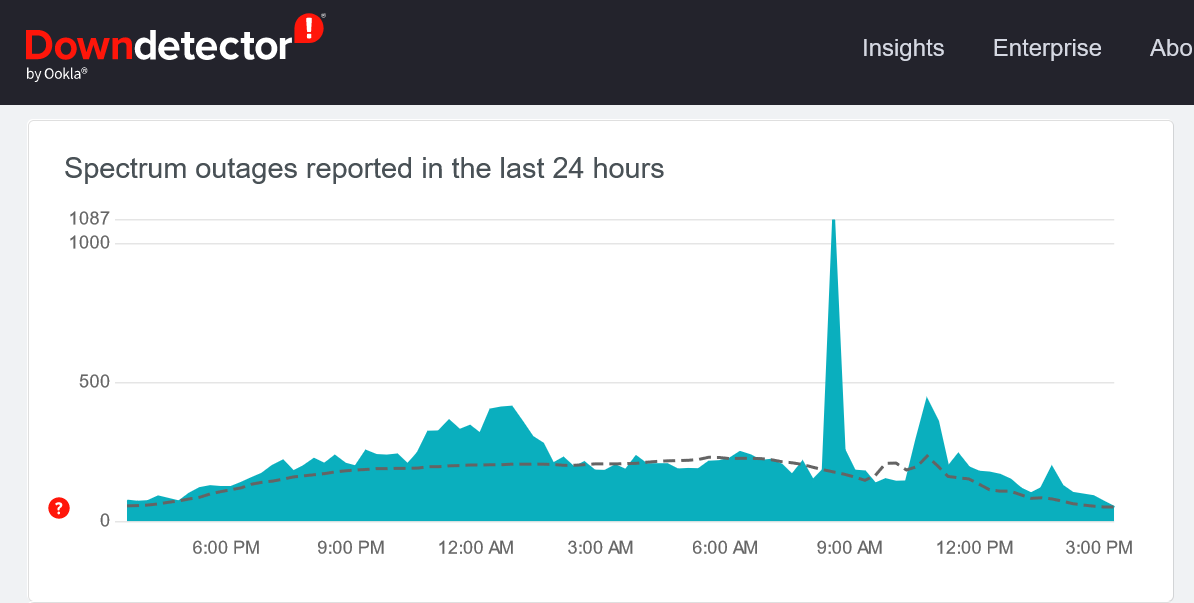 Solution 4: Update Spectrum TV App
Your TV may be running an older version of the Spectrum app, which could be causing the problem. The latest software version generally includes fixes to known issues, stability improvements, and some new features too. Even when your TV does not face any issues, you should keep it updated.
Steps to update the Spectrum app on Roku:
Press the Home button on your remote.
Tap on the Spectrum TV app icon on the home screen.
Press the Asterisk (*) button on your remote and select Check for Updates.
If an update is available, proceed to download and install.
Steps to update the Spectrum app on Apple TV:
Open App Store on your Apple TV.
Click the search icon to search for an app. Enter Spectrum or press the microphone button and say Spectrum (if you have a voice remote).
Click the UPDATE button to update the Spectrum app.
If you do not see an UPDATE button, it means that your Apple TV already has the latest version of the app.
Steps to update the Spectrum app on Firestick:
From the Home screen, click the app's icon (three squares and a plus). It is located towards the right end of the horizontal menu.
Go to the app you want to update. Don't click on it.
Press the button with three horizontal lines on it. A menu will appear on the screen on the right side.
Select More Info.
Click Update. It will only appear if an update is available.
Steps to update the Spectrum app on Android TV:
On your Android TV, open the Google Play Store.
Search for Spectrum TV.
Click the Update button to install the latest version.
If you do not see an update button, your Android TV is already running the latest version of the Spectrum app.
Solution 5: Uninstall and Install the App
If the Spectrum is still refusing to load on your TV, uninstalling and then installing the app could fix the problem. It will remove any software bugs or software glitches. This method can fix the problem of missing app files, which can also lead to failure in app loading.
Simply uninstall the Spectrum app from your device, and then install it again. Now, open the app, login into your account, and start watching your favorite shows or TV channels.
This was our guide on how you can fix the Spectrum app not working issue on Roku, Apple TV, Firestick, and Android TV. I hope one of the solutions mentioned here helped you out. Do share your thoughts or queries on Spectrum TV in the comments below.