It seems that Spelunky 2 PC players are quite unfortunate to receive multiple errors or bugs than the PS4 console players. Mostly the PC players are getting some common issues like the game not launching, crashing at startup, lags or stutters, crash during gameplay, sound issues, etc. Now, the Spelunky 2 Renderer Error: DX11 Feature Level 11.0 required also included in the list. So, if you're also facing the same error, check this troubleshooting guide.
According to the affected players on Reddit, whenever they try to launch the Spelunky 2 game on their PC, an error pops up that says "there is a renderer error, requires DirectX feature level 11.0". However, most of the Windows 10 users are on the latest build having DirectX 12.0 installed. So, you may ask why the particular error appearing. Well, let's find it out.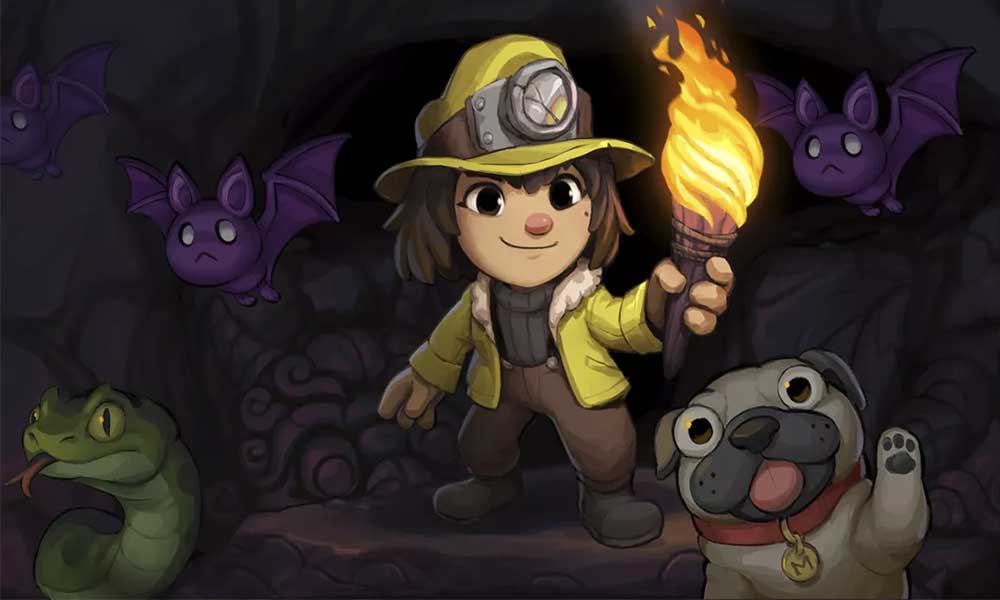 Fix Spelunky 2 Renderer Error: DirectX feature level 11.0
According to plenty of previous reports among PC gamers regarding the same error DirectX-related error on different games, it seems that if in case, your GPU card is outdated enough and it doesn't support DirectX 11.0 or higher, the particular error will appear every time on specific DirectX 11 hardware feature level required games.
In the same context, we should also mention that the Spelunky 2 requires full DirectX 11 support including a Direct3D Hardware Feature Level 11.0 GPU as a minimum system requirement for the Windows PC. That means even if you're running the latest Windows OS version with the latest build and even if the DirectX 11.0 or higher is installed, your graphics card also needs to be compatible with it.
So, as a final word, either you'll need to upgrade your graphics card to a newer one or you may have to upgrade the full PC configuration to become compatible with most of the newer games.
That's it, guys. We hope you've found this information useful. For further queries, you can comment below.