SteelSeries Engine is an officially designed tool for all SteelSeries devices that offers synchronization, customization, additional functionalities, etc. To icing on the cake, SteelSeries Engine 3 is the latest version tool that offers a more flexible & powerful user experience for the integrated SteelSeries devices. But if the SteelSeries Engine 3 Not Working on Windows 10 for you, check out this troubleshooting guide.
Although SteelSeries Engine 3 isn't that necessary to use with your SteelSeries devices, if you're too much serious about customizations, syncing data, and more, this is for you. Some of the users have mentioned that either the software isn't working or not detecting connected devices properly. So, if you're facing the same issue, make sure to follow this article.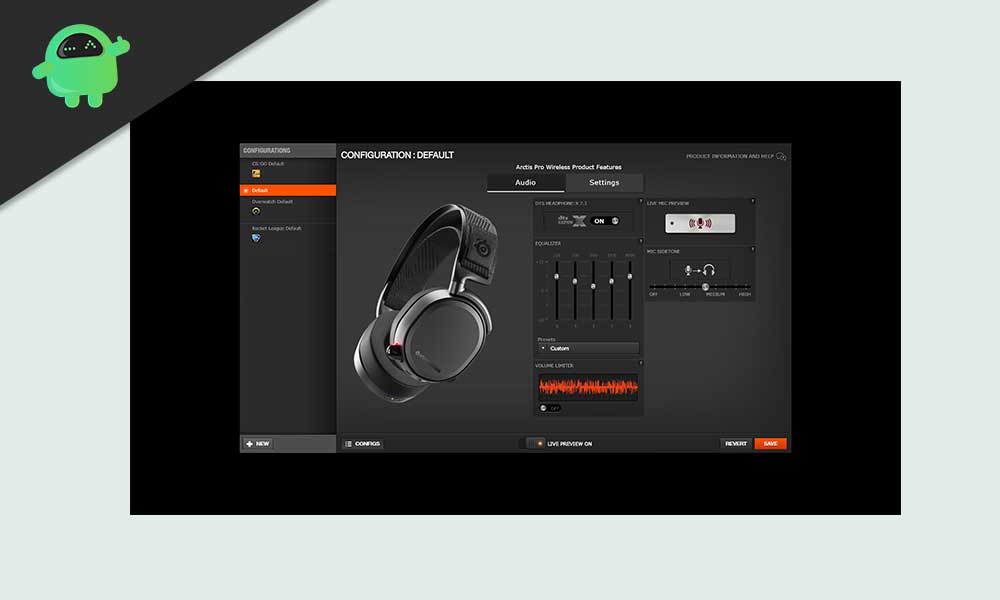 How To Fix SteelSeries Engine 3 Not Working on Windows 10?
Here we've shared all the possible workarounds that should come in handy for you. Now, without wasting any more time, let's jump into the guide below.
1. Reboot your Computer
If you're experiencing the SteelSeries Engine 3 software not working or connectivity-related issues then make sure to close all the running programs on your computer. Then simply reboot your PC to refresh the system because plenty of affected users have already resolved this issue by restarting their computer.
Although it may not work for everyone, we'll recommend you to try performing it for once. However, if this doesn't work for you, try following another method.
2. Reconnect your SteelSeries Device
Sometimes it may possible that your SteelSeries device is connected to the PC but the Windows 10 system doesn't recognize the connected device or drivers or fails to sync due to several issues.
However, reconnecting the SteelSeries device would gonna help you out of it. Just make sure to unplug the device and reconnect it and the system or SteelSeries Engine 3 software will detect the device properly.
3. Update Windows OS Build
The chances are high enough that the Windows OS build becomes outdated over a period of time. In that scenario, using an outdated system may trigger multiple issues like conflicting with the device driver or external devices or not detected problems. To do so:
Press Windows + I keys to open up the Windows Settings menu.
Next, click on Update & Security > Select Check for updates under the Windows Update section.
If there is a feature update available, select Download and install.
Let the process be completed and reboot your computer to install the update properly.
4. Update Device Drivers
Updating the device driver may help you to fix multiple issues with the device connectivity and syncing. Most importantly, audio driver, graphics driver, USB driver, networking driver, externally connected device driver are the necessary items among others.
If in case, you haven't updated your device drivers on the Windows computer for a while, try doing so by following the steps below:
Press Windows + X keys to open the Quick Start Menu.
Now, click on Device Manager from the list > Double-click on the respective driver section. [Such as Display adapters]
Right-click on the dedicated device or card that you're currently using.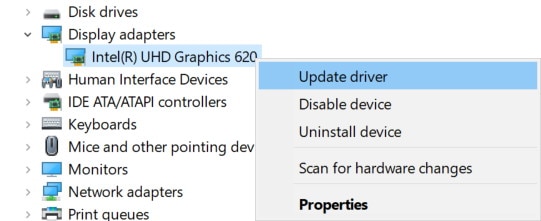 Next, select Update driver > Choose to Search automatically for drivers.
If there is an update available, it'll automatically download & install the latest version.
Finally, restart your computer to apply changes.
5. Perform a Clean Boot
There is a possibility that your Windows system is having a huge load of background running or startup running applications all the time that eventually affecting the system performance as well as system resources. So, it's highly recommended to perform a clean boot on your computer to eliminate all of the unwanted tasks or programs whatsoever. To do so:
Press Windows + R keys to open up the Run dialog box.
Now, type msconfig and hit Enter to open System Configuration.
Once the window opens, head over to the Services tab.
Click on the Hide all Microsoft services checkbox > Click on Disable all.
Select OK and close the window.
Once done, restart your computer to apply changes.
6. Reinstall Connected USB Devices
In terms of the SteelSeries Engine 3 not working issue, it may also possible that you're using corrupted or missing device drivers therefore, the particular problem is bothering you a lot. You should run the troubleshooting steps below:
Press the Windows + R keys on your keyboard to open up the Run dialog box.
Now, type devmgmt.msc and click on OK to open Device Manager.
Make sure to double-click on the Human Interface Devices option to expand it.

If you're looking for a headset then you can go for Sound, video, and game controllers.

Next, right-click on the particular device and click on Uninstall device.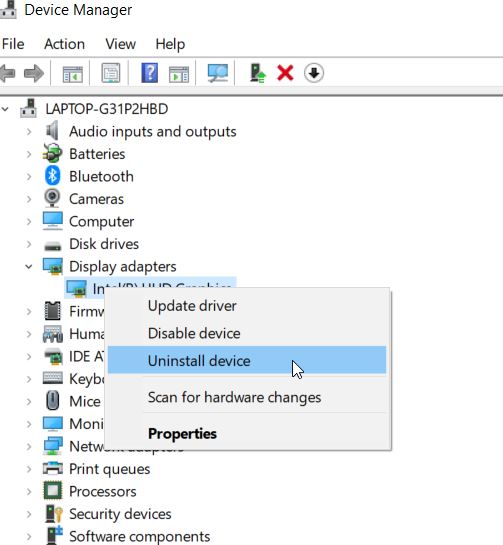 If prompted, click on the Delete the driver software for this device checkbox to select it.
Then click on Uninstall to delete the driver.
Once done, make sure to restart your computer to change effects.
Finally, head over to the respective driver's website, and get the latest one. However, if you've uninstalled any of the preloaded software then restarting Windows will automatically reinstall the deleted driver.
7. Reinstall SteelSeries Engine 3
Maybe your SteelSeries Engine 3 software has some issues with the configuration or software version. If that's the reason and you feel the same, try simply uninstalling and reinstalling the software completely on your PC.
Press Windows + I keys to open Windows Settings.
Go to Apps > Click on Apps & Features from the left pane.
Search for the SteelSeries Engine 3 from the list of installed programs.
Now, click on Uninstall and follow the on-screen instructions, if prompted.
Once the process is completed, make sure to reboot your computer to apply changes.
Finally, head over to the official SteelSeries Engine website > Get the latest version of the software and install it on your computer as usual.
You're good to go.
That's it, guys. We hope this guide was helpful to you. For additional queries, let us know in the comment below.