Wireless gaming headphones, the SteelSeries Arctis 9X and 9, work with Xbox One consoles. Comfortable and well-built, these over-ear headphones offer a neutral sound profile and a long battery life of 28 hours. Nonetheless, background noise can be challenging to block out, and their audio delivery is inconsistent in different settings.
However, it does offer a number of gaming-oriented customization features, which is convenient. These headphones are incredible. I get that some people complain about headphones not turning on, but I don't foresee any breakage issues as long as you care for them.
But, even though if you find that your Arctis 9 and 9X are not turning on, then make sure to follow this guide until the end. This is because here in this guide, we have mentioned some of the best fixes to resolve this issue.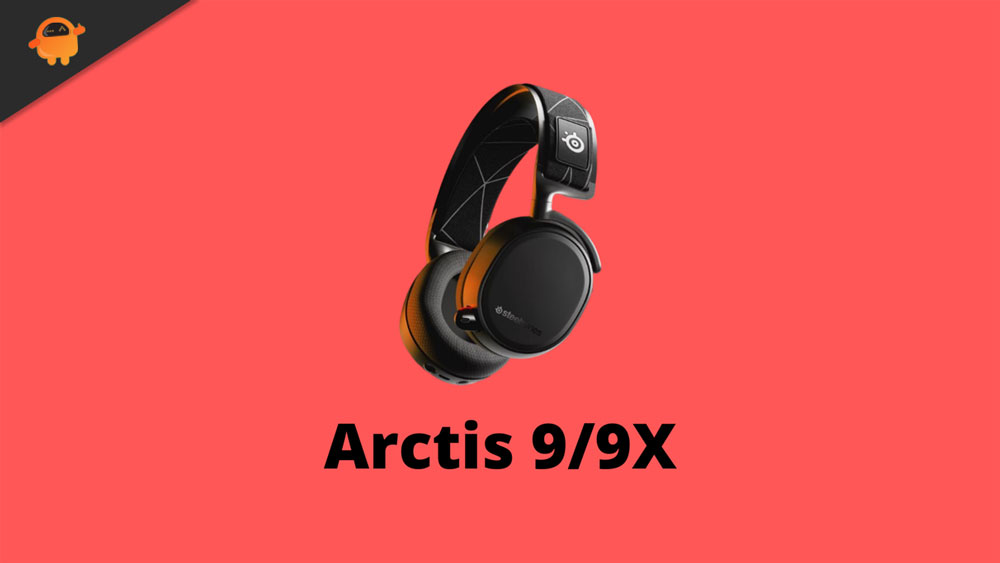 How To Fix SteelSeries Arctis 9 And 9X Not Turning On Issue
There are some tricks available that you can use to resolve the SteelSeries Arctis 9 and 9X not turning on issue. So, in case your eyes are looking for such fixes, then follow these tricks:
Fix 1: Make Sure to Turn it On Properly
It is crucial to make sure that you turn on the Arctis 9 and 9X properly. Some people may overlook the fact that they must press and hold the power button of their SteelSeries headset for about 5 seconds for it to turn on. Therefore, make sure to follow this trick whenever you try to turn on your Arctis headset.
Fix 2: Check If Headset is Charged
Have you checked the battery status of your SteelSeries Arctis 9 and 9X? You might be experiencing this error because the battery level of your headphone may be lower. Thus, check your headphones again after charging fully.
After fully charging their SteelSeries headset, many users reported that it began to work properly again. Therefore, you must try it out and let us know if it was helpful.
Also, don't get panic if the SteelSeries Arctis 9 and 9X are not turning on even after charging the headsets and performing the other fixes.
Fix 3: Make Sure the Charging Port is Working
A faulty charging port is potentially the reason why your Arctis 9 and 9X are not charging properly. Therefore, you must check out the port of your headset that you use to charge them.
Moreover, you must also check if the source you are using to charge your Arctis headphone may not work properly. Also, chances are there that your headset batteries may be damaged due to which you are getting this issue.
So, you can check whether your headset batteries are fully charged by simply charging them for a few hours. You must replace your batteries if your battery doesn't last for more than one hour.
Fix 4: Perform A Factory Reset
If your Arctis 9 and 9X are not functioning correctly, you should reset your headset, fixing any internal errors. To reset your Arctis 9 and 9X, please follow these instructions:
Initially, remove any cables from your SteelSeries headset.

After that, remove the cushion from the left ear cup.

Thereafter,

press and hold

the reset button located inside a pinhole for 5-10 seconds using a paperclip.

Then, finally, charge it again for 5 minutes and check again if it starts working.
Fix 5: Reboot Your Device
If none of the above-mentioned methods helps, then make sure to reboot your device as chances are there that your headset does not have any issue, and it is your device in which you are trying to connect your headset have some issue.
Many users previously reported that just after rebooting their device, the Arctis 9 and 9X not working, not turning on, or not connecting issue get resolved.
Fix 6: Update The Audio Drivers (For PC)
There is confusion among most users as to whether updating the drivers will fix or enhance or repair the performance of their devices. I believe that updating the driver is always the best option for increasing performance and fixing various problems you are usually experiencing. To do this, you should follow these steps:
The first step is to launch Run and search for

devmgmt.msc

.

Once that's done, click on the

Audio Inputs and Outputs

tab to expand it.

Lastly, right-click on it and choose

Uninstall

. Reboot your device to reinstall it again. Or you can simply hit the Update Driver Software.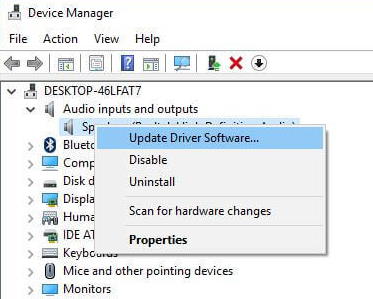 Fix 7: Update The SteelSeries Engine Software (For PC)
When using Arctis 9 or Arctis 9X on a PC, this is the most crucial thing for the user to ensure. It is, however, automatically updated by the SteelSeries Engine software. However, there may be times when it fails to update the software due to technical problems. So, in that case, you have to manually update it using these steps:
Start the Run window by pressing

Win+I

. Then, type

appwiz.cpl

into the search box and search for it.

After that,

right-click

on the SteelSeries Engine. Select

Uninstall

.

Next, download the

SteelSeries Driver

from their official website.

Finally, connect your headset to your computer as usual and install the software as you normally do.
Fix 8: Check For Internal Damage
There are chances that your Arctis 9 and 9X have any internal damage due to which your headsets are not turning on. So, you must thoroughly check the headset and verify if there is any damage, dent, to crack occurring on it. However, if you find any internal damage, then make sure to hover over to your nearest service center and repair it.
Fix 9: Disable Other Peripheral Devices
Is a Bluetooth peripheral device already connected to your PlayStation 4, PlayStation 5, Xbox One S, or PC? To ensure that your headset connection is successful, it would be best if you disable them first.
However, this is true, as we have seen in many cases where users have been able to resolve this Arctis 9 and 9X not turning on by removing other Bluetooth devices from their device.
Also Read: Fix: SteelSeries Arctis 7P Mic Not Working Issue
Wrap Up
SteelSeries is a Danish gaming accessories brand that is one of the most well-known brands in the world of esports and professional gaming. But, we cannot overlook this kind of issue.
So, you now have some fixes that you can try to resolve the Arctis 9 and 9X not turning on issue. Anyway, that's all on how to fix the SteelSeries Arctis 9 and 9X not turning on issue. We are hoping that this troubleshooting guide has helped you. But, in case you need further help, comment below and let us know.