Street of Rage 4 is one of the most popular Beat 'em up genre games that is launched recently for Windows, PlayStation 4, Nintendo Switch, Xbox One platforms. However, some of the PC players are getting error notice or the game won't launch issue after downloading and installing the game. Whenever Steam client users trying to launch the game, it shows Street of Rage 4: Smells like Burned Chicken! Your game files may have been corrupted, try to verify their integrity in Steam. If you still encounter the problem, please post this crash log on the Steam forums, we will try our best to resolve it. The underlying compression routine could not be loaded correctly. If you're also getting the same, then check this guide.
To be very specific, the game error also indicates the error crash log with the error notice which can be easily reported to Steam forums for further help. So, the error log may look like this: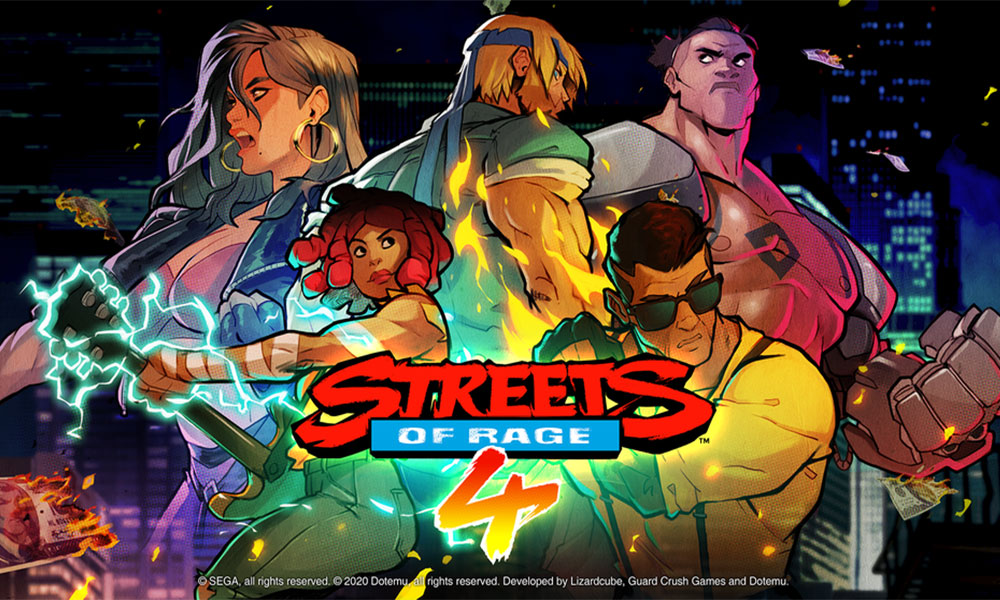 Access to the path 'C:\Users\xxx\Documents\Streets of Rage 4 Save and Config\Save.bin' is denied.
at System.IO.FileStream.ValidateFileHandle(SafeFileHandle) + 0x9a
at System.IO.FileStream.CreateFileOpenHandle(FileMode, FileShare, FileOptions) + 0xa4
at System.IO.FileStream..ctor(String, FileMode, FileAccess, FileShare, Int32, FileOptions) + 0x15a
at CommonLib.reflection.bin_serialize_to_file(String, Object) + 0x5f
at BeatThemAll.MetaGame.StorySaveSlotScreen.DifficultyPopupScreen.<>c__DisplayClass0_0.<.ctor>b__0(Int32) + 0x85
at BeatThemAll.MetaGame.MenuScreen.handle_inputs(Int32, Int32) + 0x3a4
at BeatThemAll.MetaGame.MenuScreen.handle_input() + 0x3f
at BeatThemAll.MetaGame.StorySaveSlotScreen.DifficultyPopupScreen.handle_input() + 0x11
at BeatThemAll.MetaGame.ScreenManager.update() + 0x8d
at BeatThemAll.MetaGame.program.do_update() + 0x7ff
at CommonLib.platform.main_loop_update(Action, Int32) + 0xc6
at BeatThemAll.MetaGame.program.update() + 0x5c
at CommonLib.xna.StandaloneGame.Update(GameTime) + 0x49
at Microsoft.Xna.Framework.Game.Tick() + 0x2dd
at Microsoft.Xna.Framework.SDL2_FNAPlatform.RunLoop(Game) + 0xd86
at Microsoft.Xna.Framework.Game.Run() + 0xac
at BeatThemAll.MetaGame.program.Main(String[]) + 0x248
Windows
Fix Street of Rage 4: Smells like Burned Chicken Error – Corrupted or Not Able to Launch
Now, without wasting any more time, let's jump straight into the guide below. Here we've shared some of the possible workarounds that should work for you. As the issue is very new, there is no official fix available yet by the developers. We will keep updating it on our blog.
1. Run the game as an administrator
It's highly recommended to run the Steam client or Street of Rage 4 game as an administrator first.
In order to do that, go to the shortcut file icon on your desktop and right-click on it > Click on Run as an administrator > Click on Yes if User Account Control (UAC) prompts.
2. Verify Game Files
Sometimes the game files may become missing or corrupted. So, it's better to verify the game files on your Steam client.
Open Steam client > Go to Library.
Click on the Street of Rage 4 game to select from the left sidebar.
Right-click on it > Properties > Go to LOCAL FILES tab.
Click on Verify Integrity of Game Files…
Wait for the process to complete. Once done, you can restart the Steam client and launch the game.
3. Bypass Antivirus or Firewall Program
Make sure to add an exception of the Street of Rage 4 game files on the Windows Defender Firewall program. The same will be applicable for any installed Antivirus application as well. Adding the exception list will bypass all the system processes and internet connections easily for the game to run it properly.
4. Set Default Settings
In order to run the game smoothly or fix the launching error, you will need to set default settings of the Windows.
Click on the Start menu > Right-click on Computer > Click on Properties.
Then click on Advanced system settings.
Go to the Advanced tab > Click on the Settings option in the Performance section.
Click on the Data Execution Prevention tab.
Here, you will need to enable DEP (Data Execution Prevention) for essential Windows programs and services only.
Click on OK to confirm the changes.
Once done, restart your PC and launch the game.
That's it, guys. We assume that the game error should fix now. If you've additional queries, let us know in the comment below.